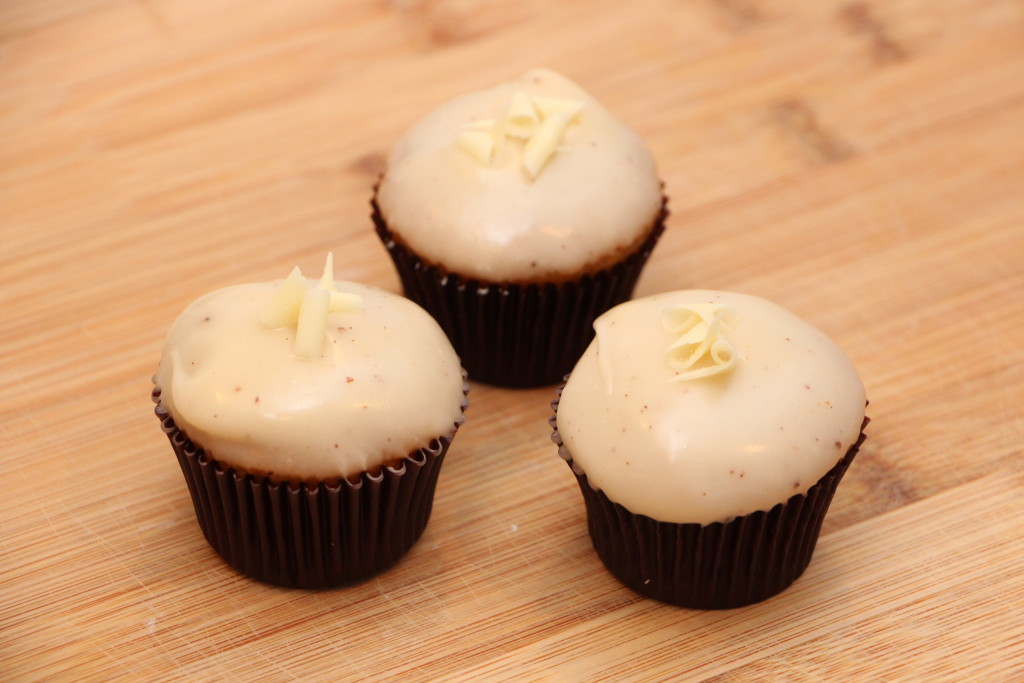 Martha Stewart's pumpkin sage brown butter cupcakes are a seasonal favorite of mine, especially when paired with brown butter icing. This year, I made a batch of mini cupcakes for the workplace, saving of course a healthy tupperware full of them to snack on at home! Here is the recipe, with a few tips:
Pumpkin (Sage) Brown Butter Cupcakes
Makes 12 regular cupcakes, or about 30-32 mini cupcakes.
170g (¾ cup or 1 ½ sticks) unsalted butter
210g (1 ⅔ cups) all-purpose flour
¼ cup fresh sage (chiffonade)
2 teaspoons baking powder
½ teaspoon ground cinnamon
¼ teaspoon freshly grated nutmeg
⅛ teaspoon ground cloves
1 teaspoon salt
1 cup pumpkin puree
220g (1 cup) packed light brown sugar
2 large eggs
Brown Butter Icing (recipe follows)
1. Preheat oven to 325 F. Line muffin tins with paper liners, or brush with butter and dust with flour.
2. In a saucepan, melt the butter over medium-low heat. Add the sage, if desired, and continue to cook, swirling occasionally, until butter turns golden brown. Skim foam from top, and remove from heat. Pour into a bowl to stop the cooking, leaving any burned sediment behind; let cool.
3. Whisk together flour, baking powder, salt, cinnamon, nutmeg, and cloves. In another bowl, whisk together the pumpkin puree, both sugars, eggs, and brown-butter mixture. Add flour mixture and whisk until just combined.
4. Divide batter evenly among lined cups, filling each three-quarters full. Bake, rotating tins halfway through, until cake tester inserted in center comes out clean, about 20 minutes for standard cupcakes and 10-12 minutes for mini cupcakes. Transfer tins to wire racks to cool completely before removing cupcakes. Cupcakes can be stored overnight at room temperature, or frozen up to 2 months, in airtight containers.
5. To finish, dip top of each cupcake in icing, then turn over quickly and let set. I prefer to use a smaller bowl with a deeper pool of icing. If icing separates or does not smoothly coat the cupcake (e.g. icing has trouble sticking to cake), add a little more milk to the icing and mix well. Decorate as desired — I added some white chocolate curls this time. Cupcakes are best eaten the day they are glazed, keep at room temperature until ready to serve.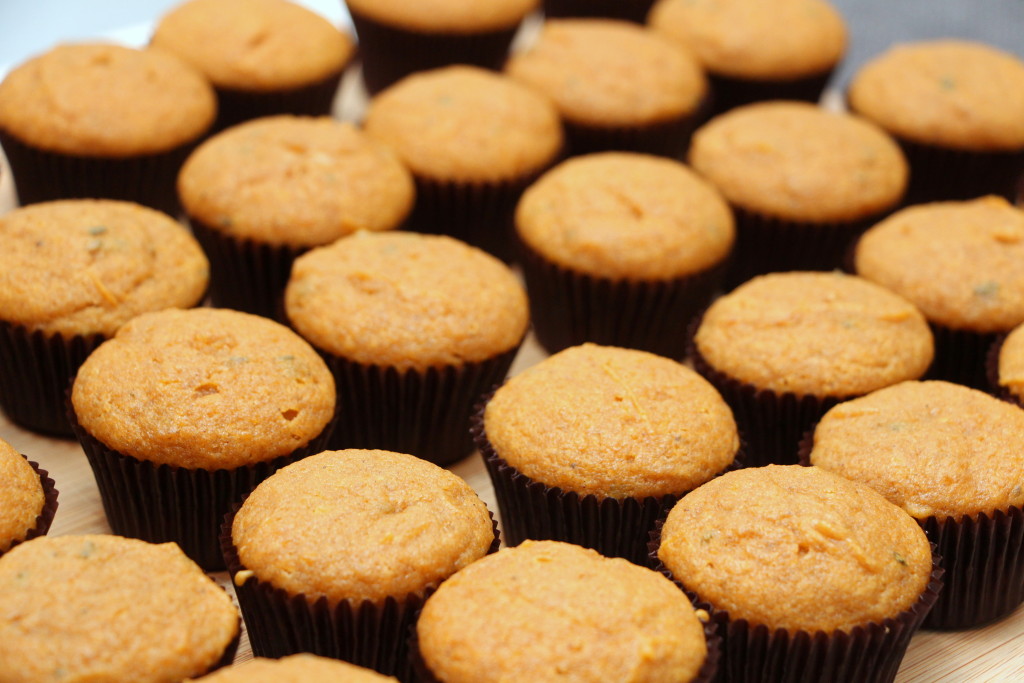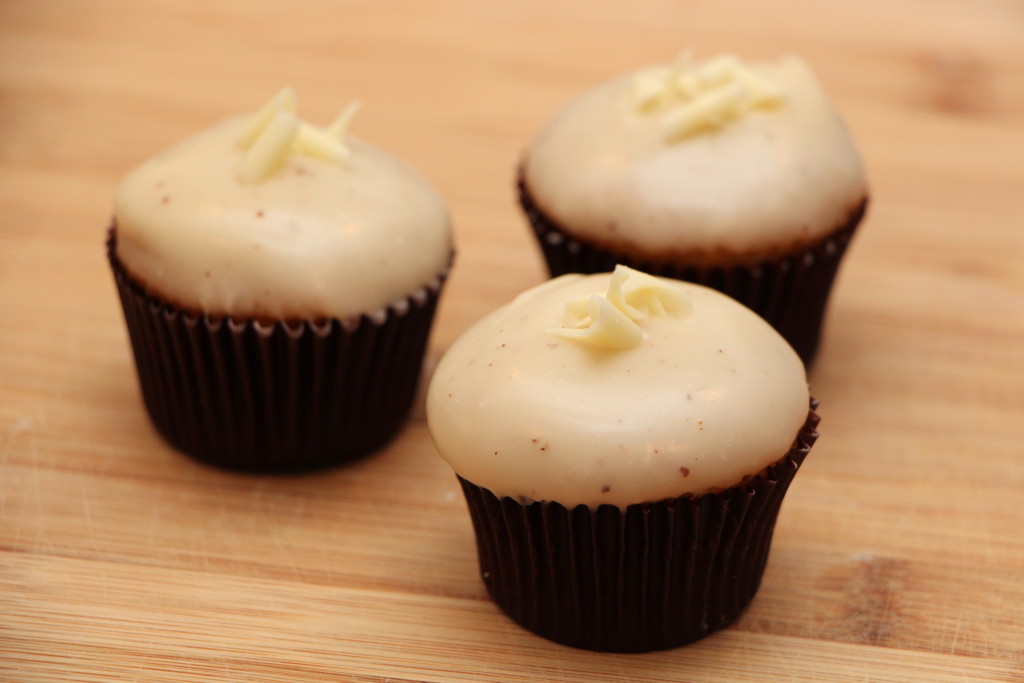 Brown Butter Icing
Makes 1 cup
113.5g (½ cup or 1 stick) unsalted butter
250g (2 cups) sifted confectioners' sugar
2 teaspoons pure vanilla extract
2 tablespoons whole milk, plus more if needed
1. Melt butter in a small saucepan over medium heat, swirling pan occasionally, until nut-brown in color, about 10 minutes. Remove from heat, and pour butter into bowl, leaving behind any burned sediment.
2. Add confectioners' sugar, vanilla, and 2 tablespoons milk to brown butter, stir until smooth. If necessary, add more milk (up to 2 tablespoons) a little at a time, until the icing is the right consistency. Use immediately.