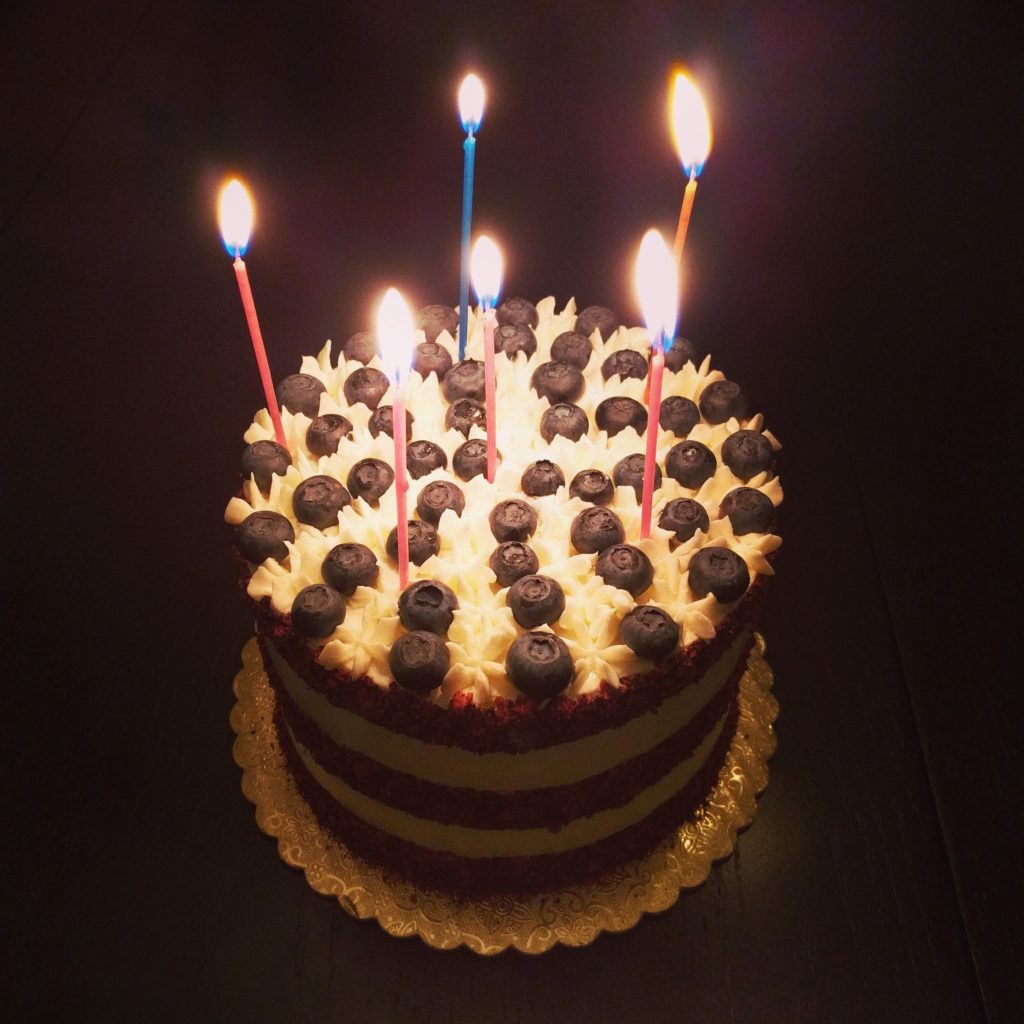 My birthday is just shy of July 4th, but it has always been fun to combine birthday celebrations with 4th of July weekend getaways and BBQs. This year, still inspired by summer fruits, I made a blueberry buttermilk cake, with pastry cream custard filling and homemade raspberry-strawberry jam. The blueberry buttermilk cake is actually one that I haven't made in a long time, but I happened to remember it when I was brainstorming and it turned out to be a great building block.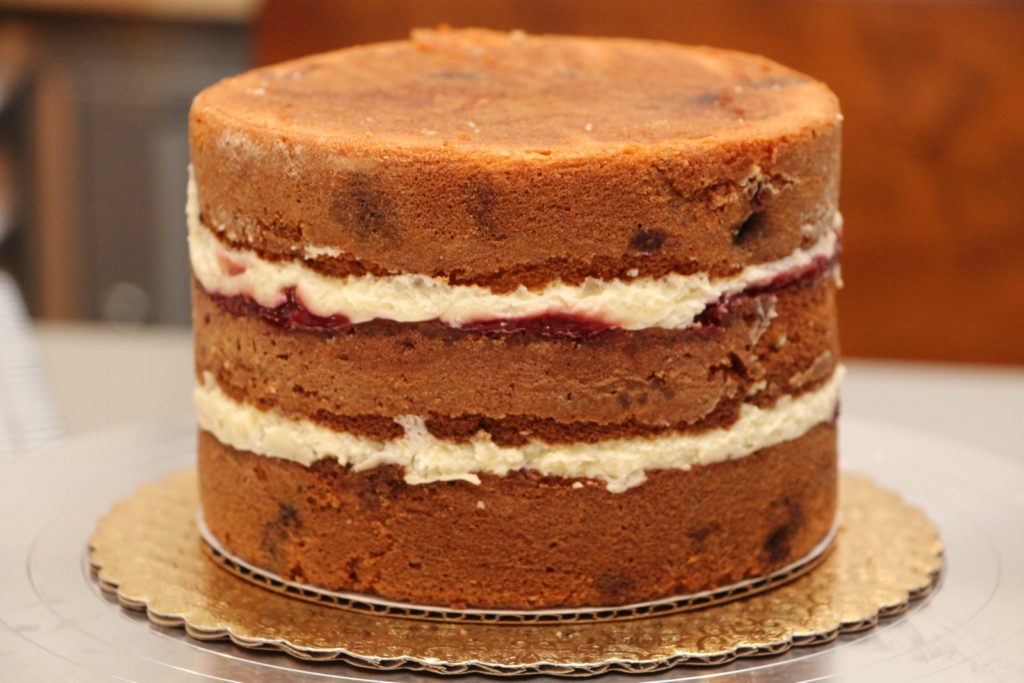 As for the decoration, I had been thinking about red, white and blue for the cake, but not necessarily a flag cake. But as I was playing with the berry milk crumbs and extra blueberries I had, I kept gravitating towards a stripe theme. To make red stripes on the side of the cake, I frosted with buttercream, chilled the cake in the freezer, and then wrapped acetate strips around the cake.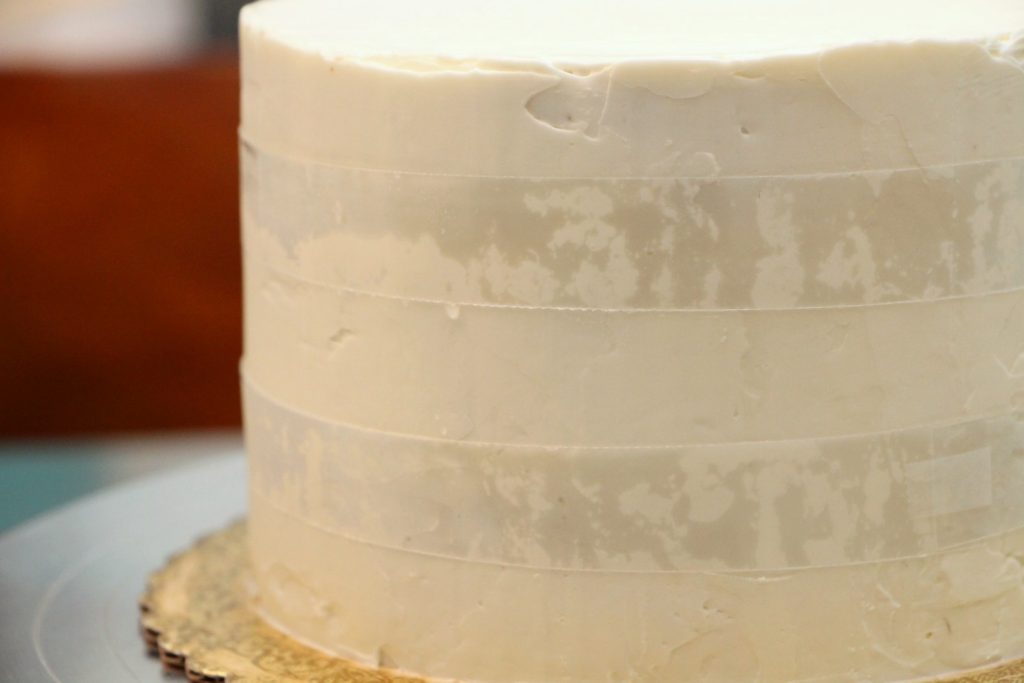 I pressed the berry milk crumbs against the exposed buttercream.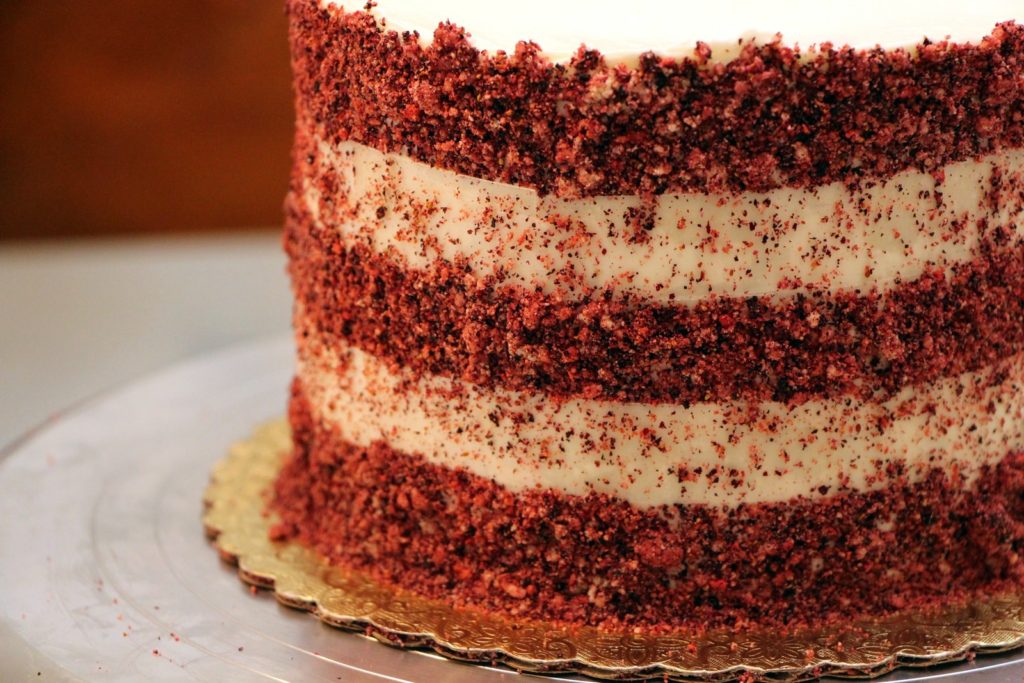 And then pulled away the acetate strips to reveal clean lines.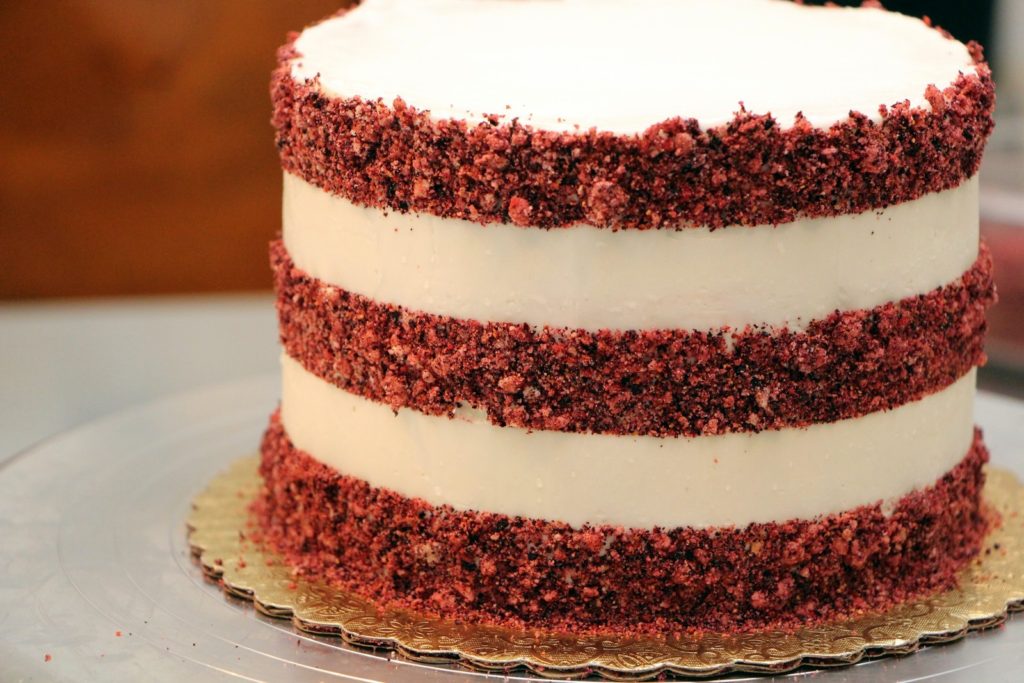 For the top, I piped buttercream with a star tip and placed blueberries in between. I wasn't counting, but I believe I ended up with 47 blueberries. If I had known I was going to fit that many blueberries on the cake, I might have planned for 50 blueberries! Next time 🙂