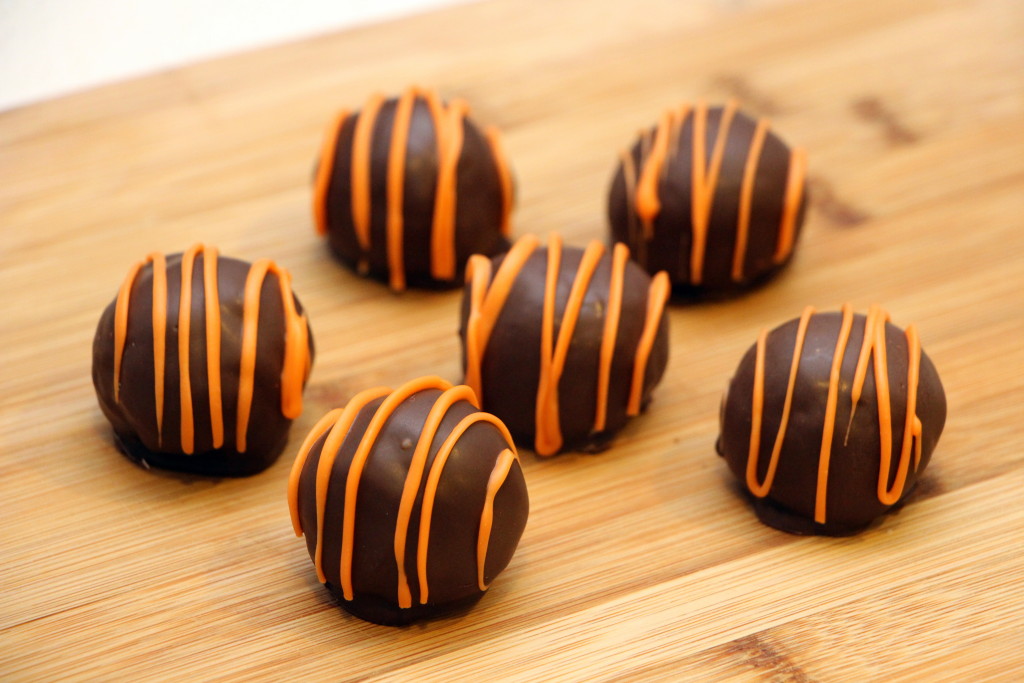 Oreo truffle balls — yup, they're exactly what they sound like, and they're awesome. Think cake balls, made with Oreos. With literally three ingredients, these are also quite simple to make. Grind up Oreos, add a little bit of cream cheese to bind the crumbs together, form balls, chill, and then dip in candy coating (or chocolate). Et voilà!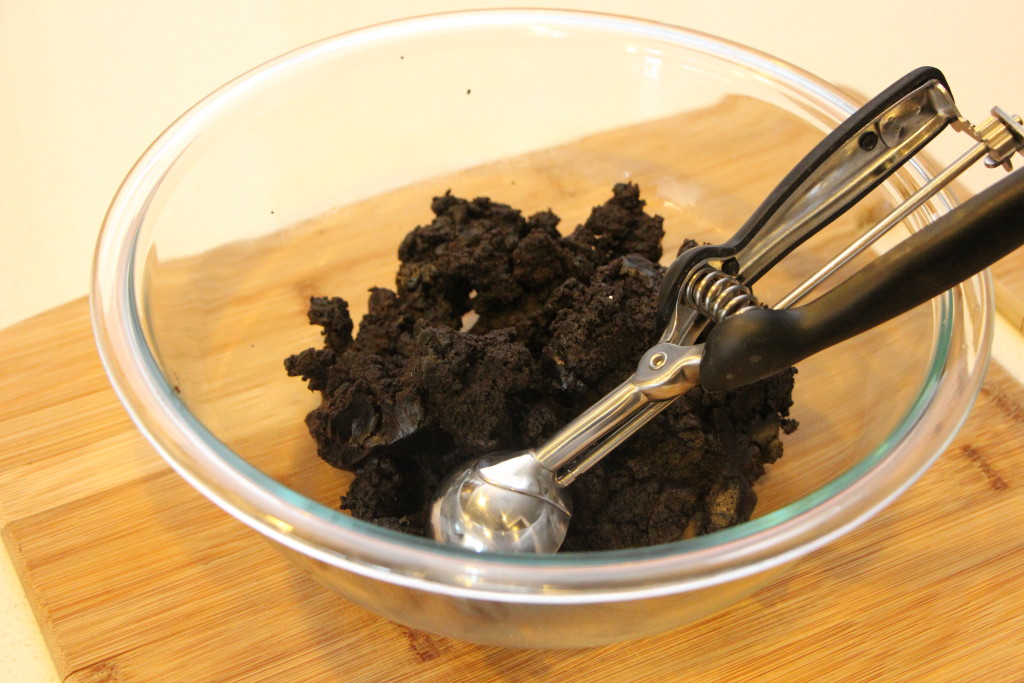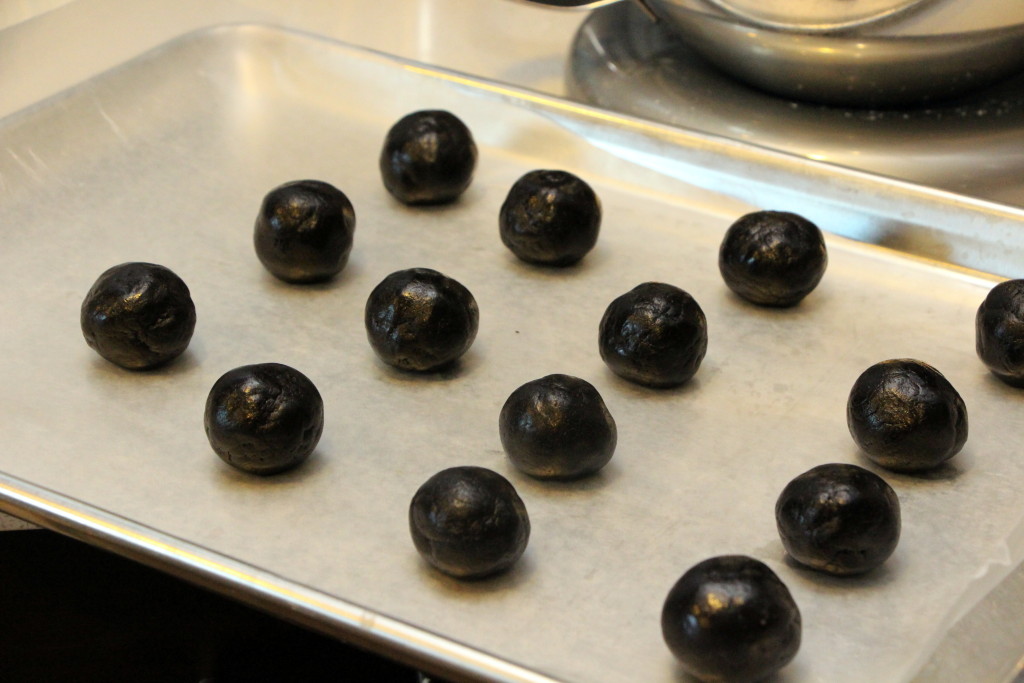 I often have a difficult time with Wilton candy melt consistency, and prefer using chocolate melting wafers (or tempered chocolate when I have the time and patience). Here, I started out with white candy melts, before moving on to Ghirardelli chocolate melting wafers which gave me a much better control and shine. If I had more time, I would have shaped these a little better and decorated with more polish. But honestly, when it comes to something like Oreo truffles, presentation isn't all too important. Plus, I was happy to eat up all the ones that failed my quality control inspection 🙂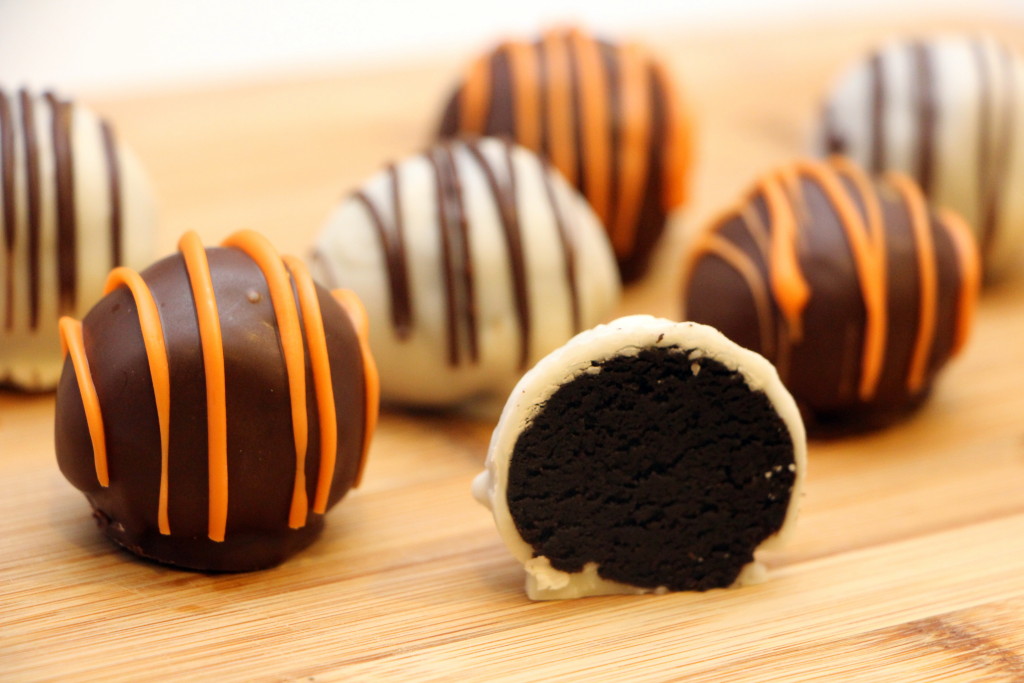 Oreo Truffles

Makes 18-24 balls (depending on size)
Ingredients:
1 package (14.3 ounces) Oreo cookies
6 ounces cream cheese, chilled and cubed
candy wafers or tempered chocolate
Directions:
Ground up one package of Oreos in a food processor.
Add chilled and cubed cream cheese into the food processor. Pulse about a dozen times or until it comes together. Do not process more than needed, as the mixture will become greasy.
Portion with a cookie scoop, spoon, or just your hands, and roll into balls. I recommend wearing gloves. A cake pop mold press would also work. Chill on a wax paper lined sheet pan for at least 10 minutes.
Melt candy wafers and thin out if necessary, or melt and temper chocolate.
Remove balls from fridge. Submerge truffle balls in bowl of candy coating or chocolate using dipping forks (or if you don't have one, use a plastic fork with the middle tine(s) snapped off).
Shake off excess coating and place ball on wax paper to set.
Try not to eat them all before sharing with others.