Something about plated desserts feels classy and elite to me. If I were to feel like a true pastry chef, I feel like I would have to master the art of these. However, I doubt I would ever work in the pastry kitchen of a restaurant. So, our dessert menu project from pastry school will have to suffice for life experience.
We had three units of individual plated desserts. Three! That is a lot, and I think most of us were a little sick of them by the end. I could fill pages of this blog with photos of visually stunning dessert plates, but I'll stick with the ones I concocted for our dessert menu project, for which I created my imaginary dessert restaurant, Spiked, featuring cocktail-inspired desserts.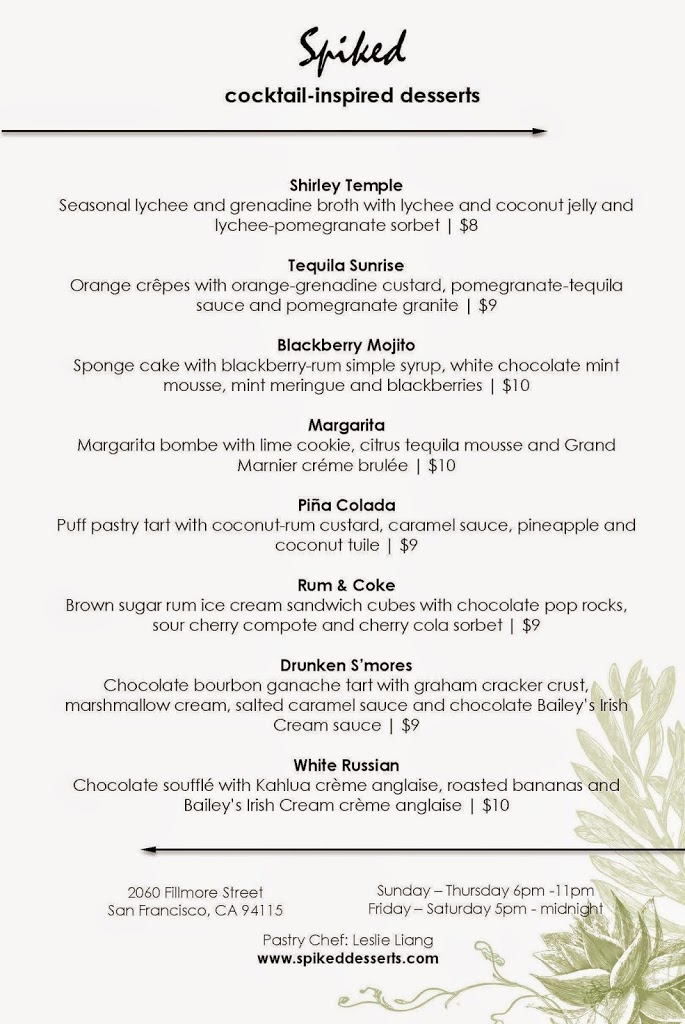 (Disclaimer: Again, neither this restaurant nor the URL is real.)
From my menu, the chef selected the Margarita and the Rum & Coke for actual presentation and taste-testing.
The Rum & Coke was intended to be a glass full of brown sugar rum ice cream sandwich cubes, coated or sprinkled with chocolate pop rocks, with a side of sour cherry compote and cherry cola sorbet. Unfortunately, the classroom fridge and freezer blew out the night before presentation, which melted everyone's ice cream. So in a pinch, I remade the rum ice cream and scooped it into the cup, sprinkled with chocolate pop rocks, and inserted a chocolate tuile straw for decor. Tastewise, it was still a success!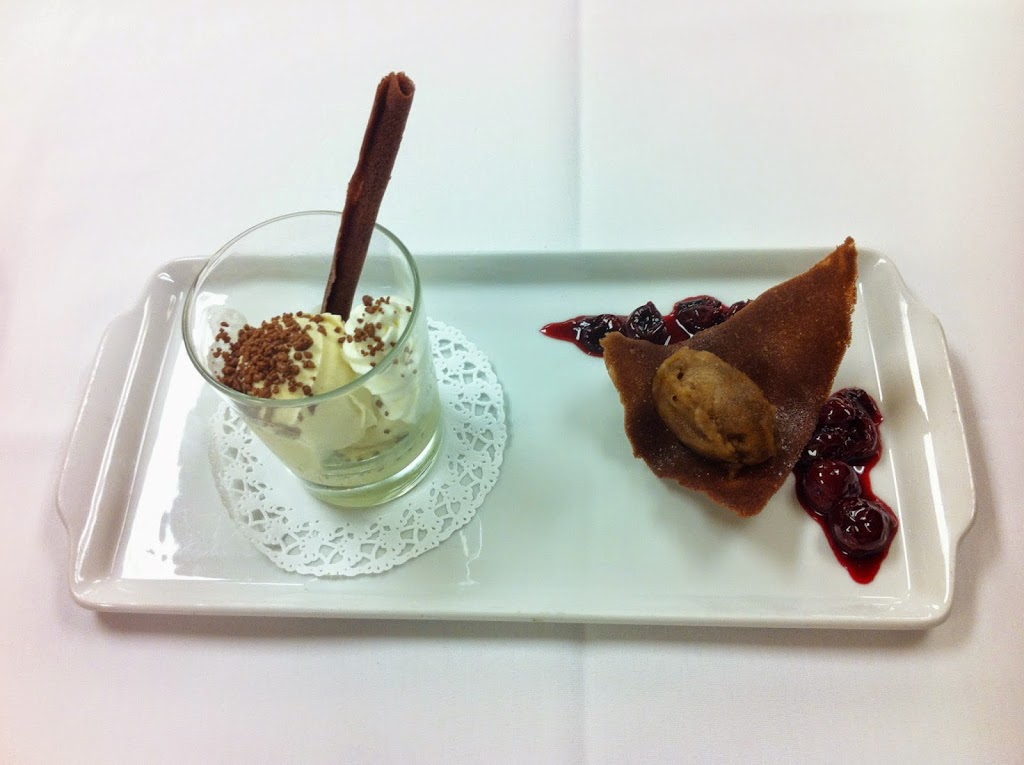 The Margarita was my favorite, and is also the concept that inspired my recent eggnog bombe. This dessert is a citrus tequila mousse bombe with Grand Marnier crème brûlée and a lime cookie. On the side is an orange tequila sauce, lime cookie crumbs, crème anglaise and a candied lime.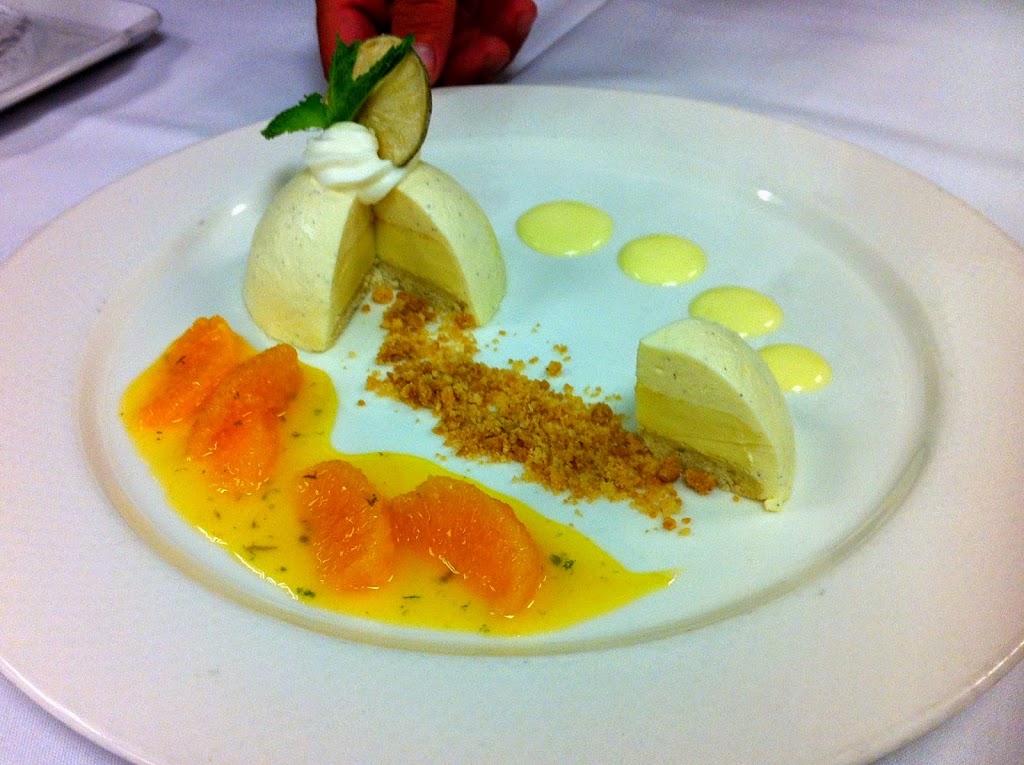 Please excuse the iPhone photos! That's all I had available in class.