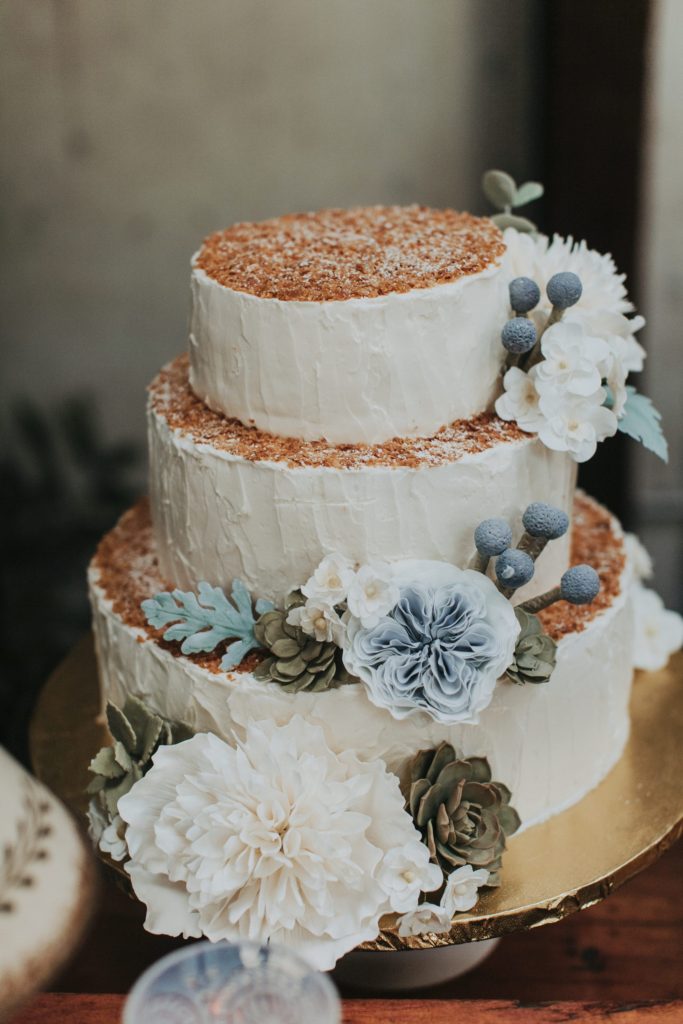 You may have noticed that our blog was pretty quiet at the start of 2016. That's because we were working on a recent wedding — our own! I'm so excited to share some photos of the wedding cake, particularly the gumpaste flowers that were a labor of love over the first couple months of the year. (Photo credit above to the wonderful Tyler Branch Photo.)
With a color theme that spanned a gradient of dusty blues and greens, I made gumpaste succulents, silver brunia balls, dusty miller leaves, silver dollar eucalyptus leaves, and an assortment of white peonies, mums and filler flowers.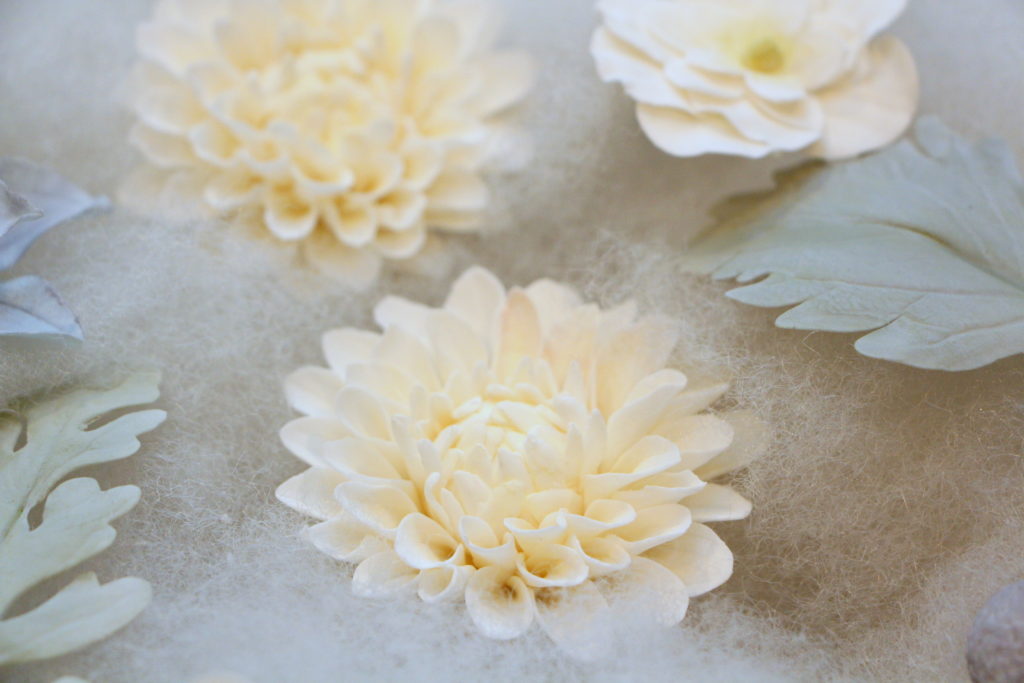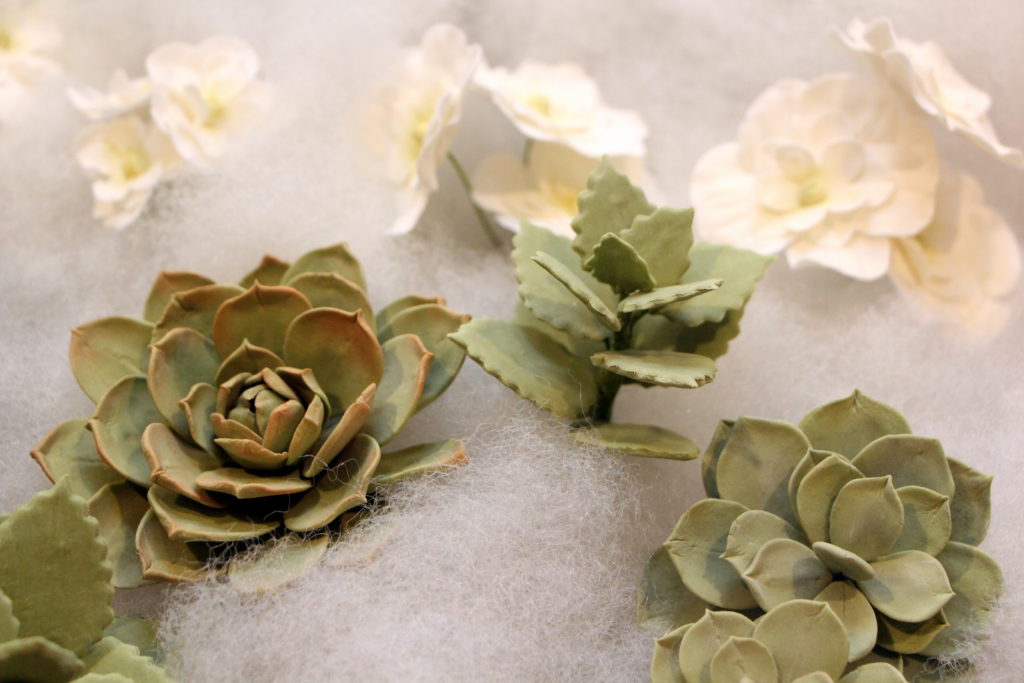 I had also made a dusty blue dahlia bundle for the surprise groom's cake, but then forgot the flowers in the hotel room. Bummer.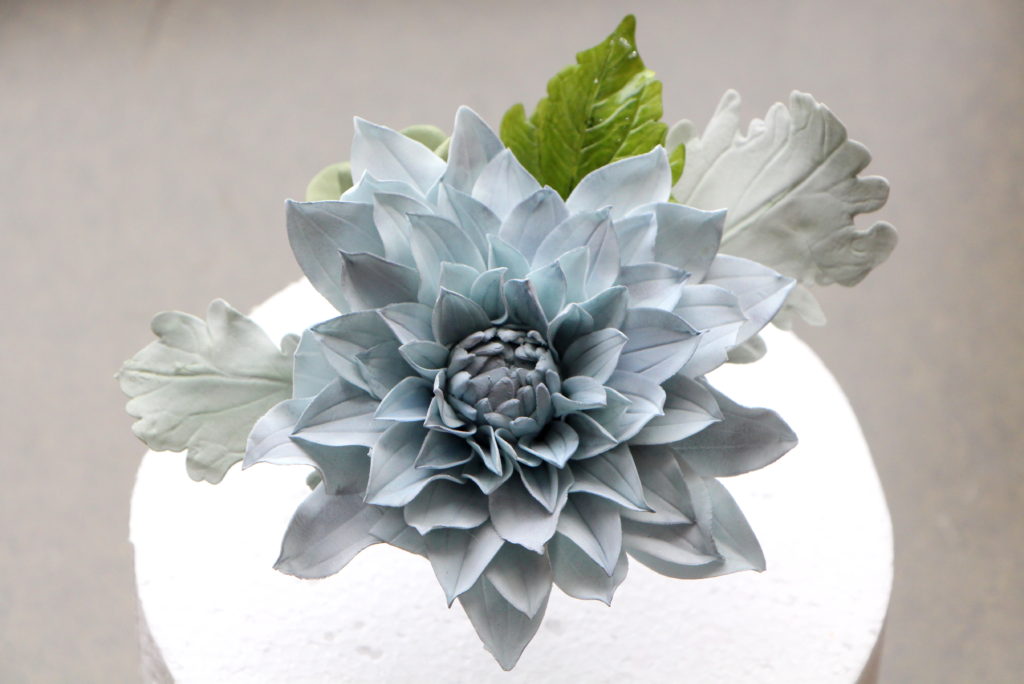 Fortunately gumpaste flowers don't die, so now we have a lovely gumpaste flower centerpiece arrangement to keep as a memento at home 🙂
The cake itself was a Napoleon, which is made of layers of homemade puff pastry with custard filling. After covering with buttercream and creating a tree bark pattern, I sprinkled the top with feuilletine flakes and dusted with powdered sugar. We only made the top tier as a cutting cake (the bottom tiers are dummies), and served our guests with Napoleon sheet cake from Porto's Bakery which makes a delicious version.