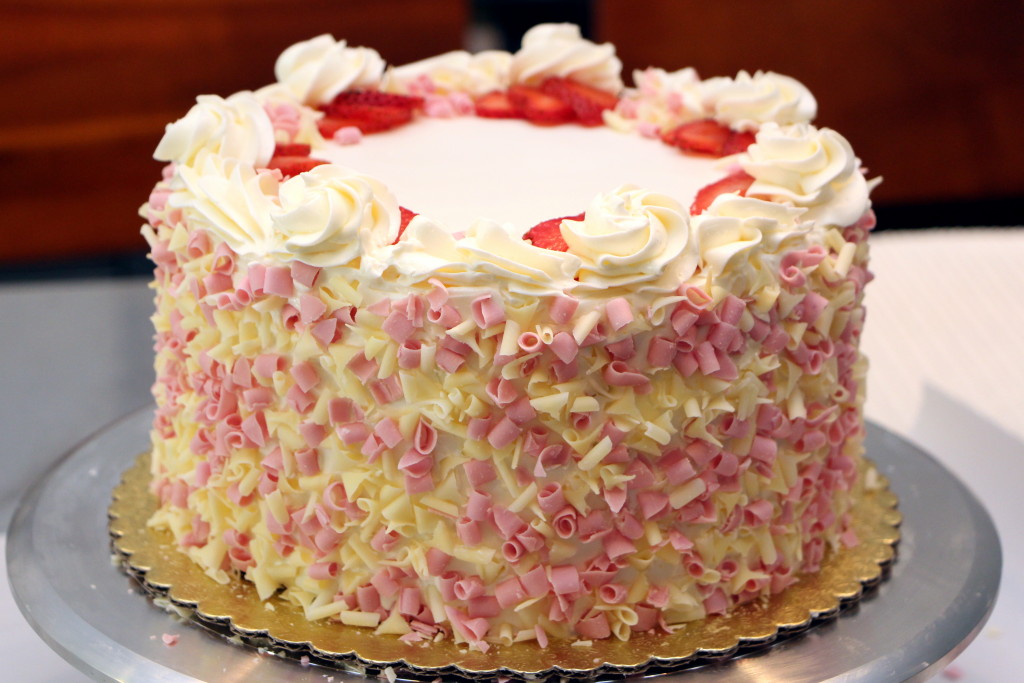 I always recommend Extraordinary Desserts to any dessert fans who are visiting San Diego, and I love comparing notes afterwards about each person's decadent experience. My friend Patricia is one such dessert fan, and for her birthday earlier this month, she knew she wanted to replicate her Extraordinary Desserts experience. She has a couple favorite cakes from the restaurant, but knowing that she intended to celebrate with a Brazilian BBQ birthday dinner, she requested the fruity and light Shangri-La cake as a nice contrast to the meat-heavy meal. I'm not sure I've ever had this cake at Extraordinary Desserts, but when I saw the description on the restaurant's website, I was game to give it a try.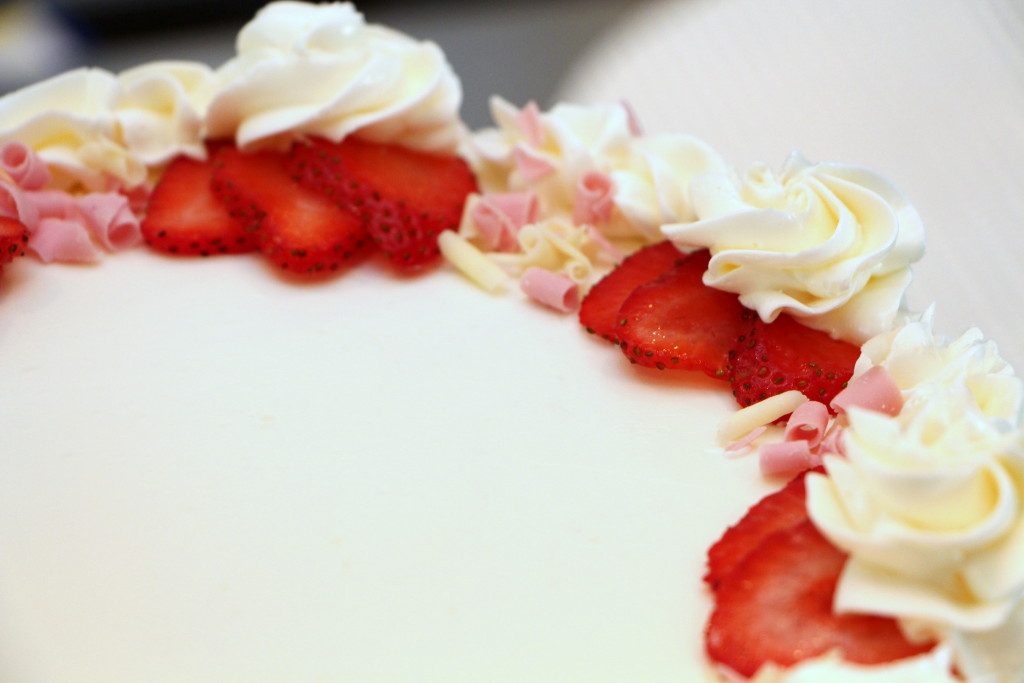 I made this cake with a basic white cake, cut into three layers. (I think the restaurant probably uses an almond sponge cake, but I realized that after the fact.) Each layer was soaked with a Kirschwasser simple syrup, then topped with guava mousse (made with guava puree to ensure a distinctive and fresh guava flavor), chopped strawberries and white chocolate mousse.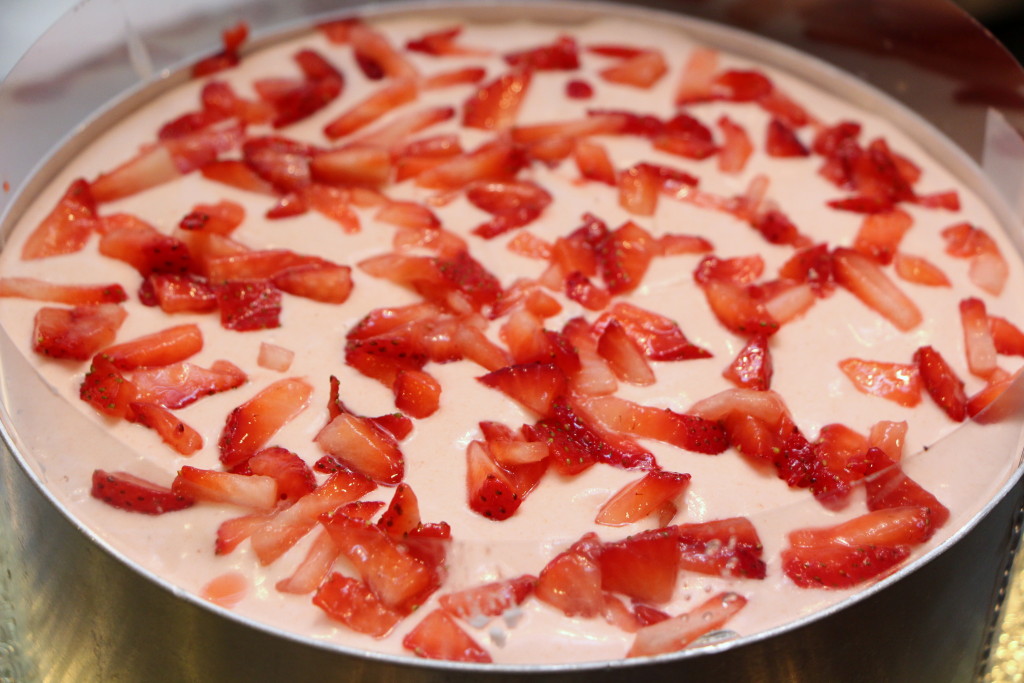 After letting the stacked layers set in the freezer in a ring mold, I then crumb coated the layered cake with a plain Swiss meringue buttercream. For the sides of the cake, I pressed on white and pink chocolate curls, as I loved that look on the website. For the top of the cake, I piped buttercream rosettes and other patterns over sliced strawberries, and used additional chocolate curls as filler.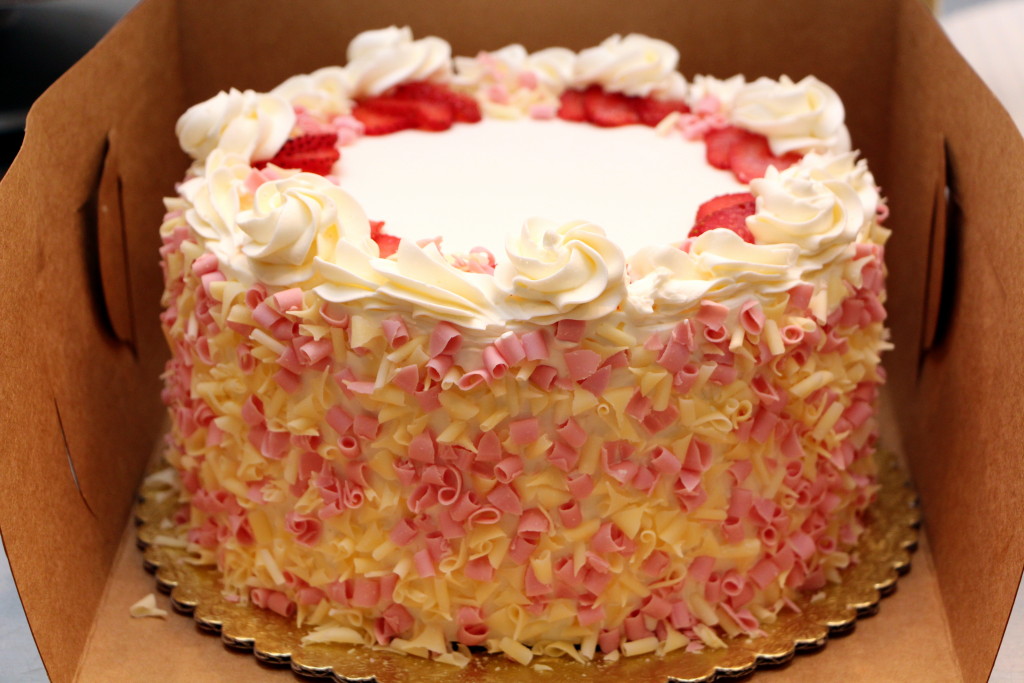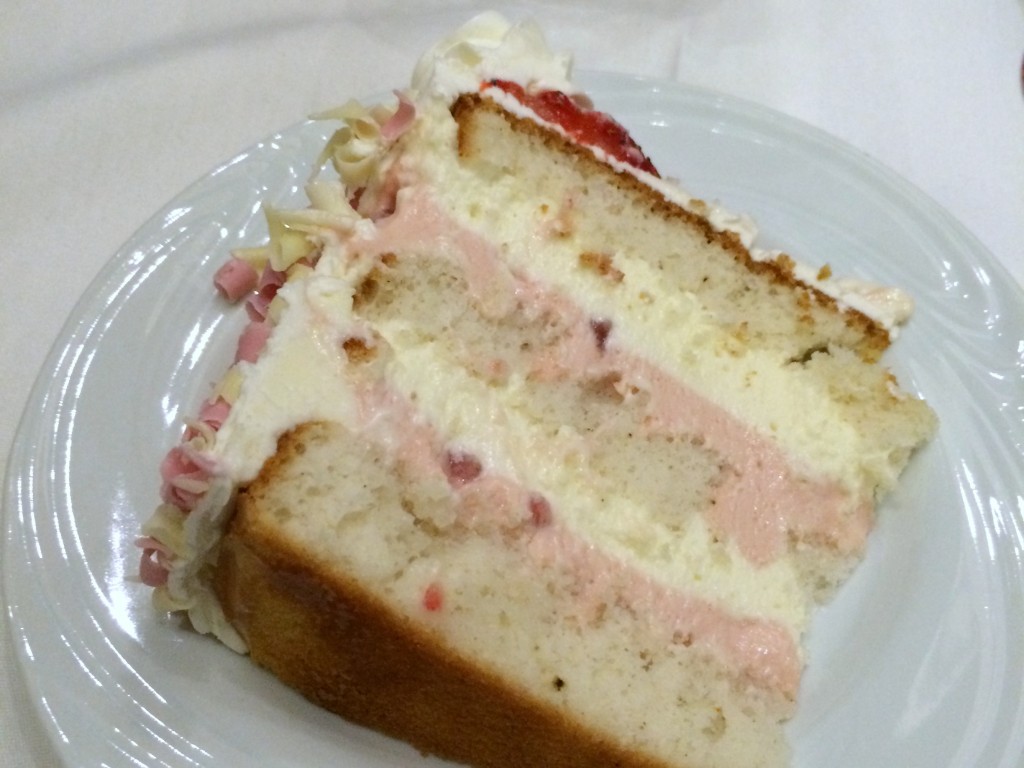 The individual flavors in this cake are unusual, but when paired together, they go surprisingly well together. On their own, I'm not a fan of white chocolate, or Kirshwasser, or even guava. But I'll admit to enjoying the combination!