It's not every day that someone requests a princess cake, or even knows what that is! I love fun opportunities like that. A friend wanted to surprise a birthday girl with a princess cake. The only real guidelines were that she likes purple, and her nickname is "Panda".
A princess cake (prinsesstårta in Swedish) is a traditional Swedish cake made of layers of sponge cake, pastry cream, and jam (I think typically raspberry), and shaped into a dome with whipped cream. The dome is then covered by marzipan, traditionally tinted a light green color and decorated with marzipan flowers. In this case, I tinted the marzipan purple, and topped with purple marzipan flowers.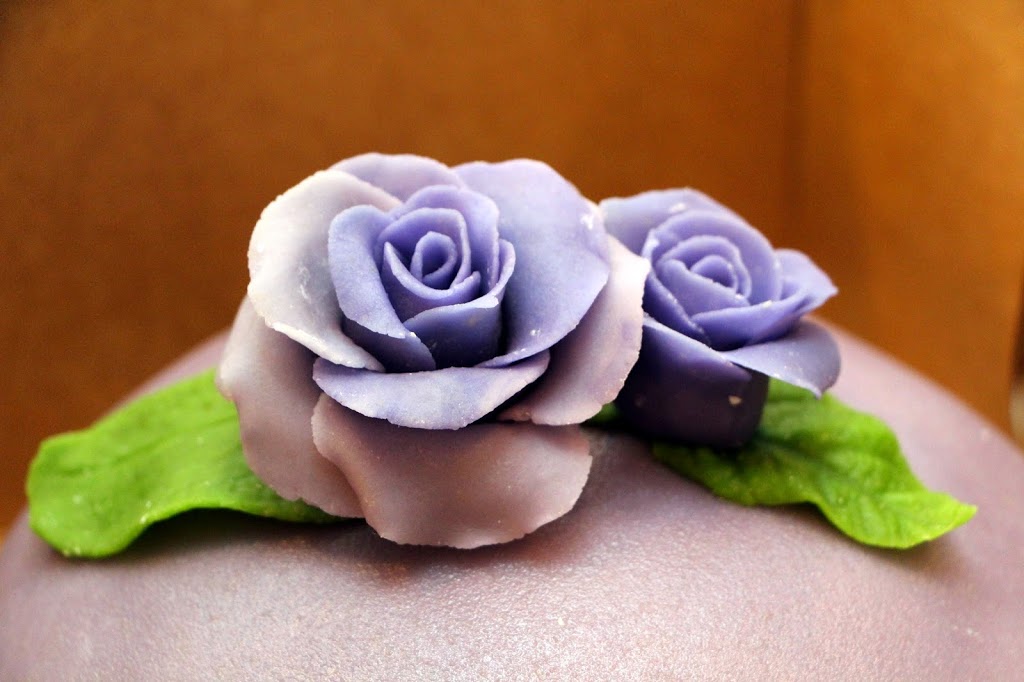 To assemble this, I first stacked the cake, jam and pastry cream layers. Then I spread whipped cream (stiffened with a little bit of pastry cream) into a bowl. Then I placed the bowl over the cake, inverted, and let it set up in the freezer.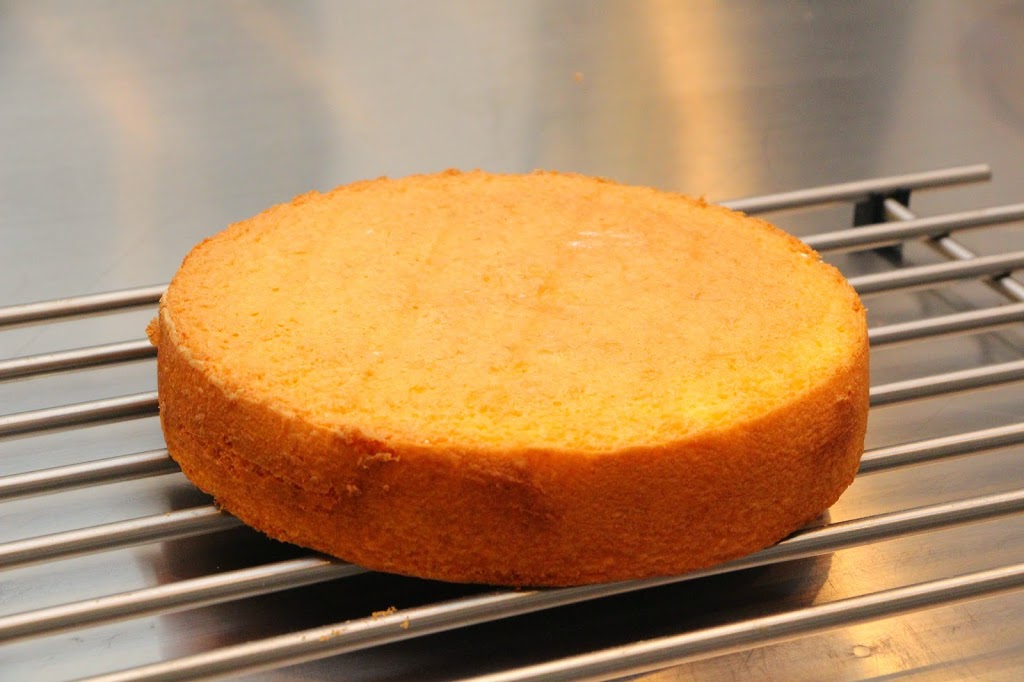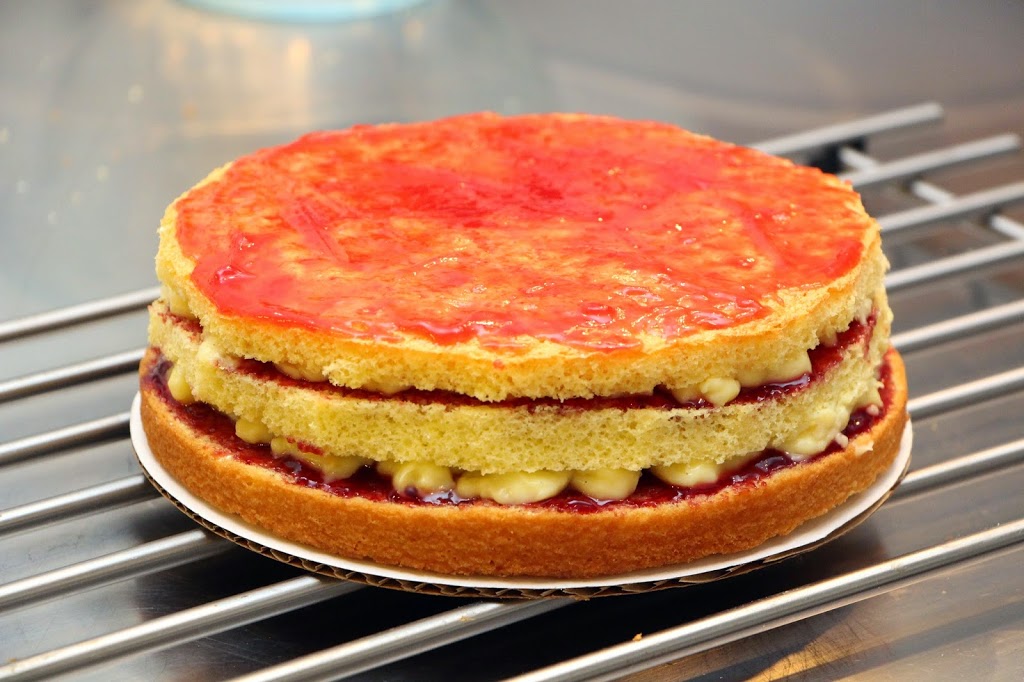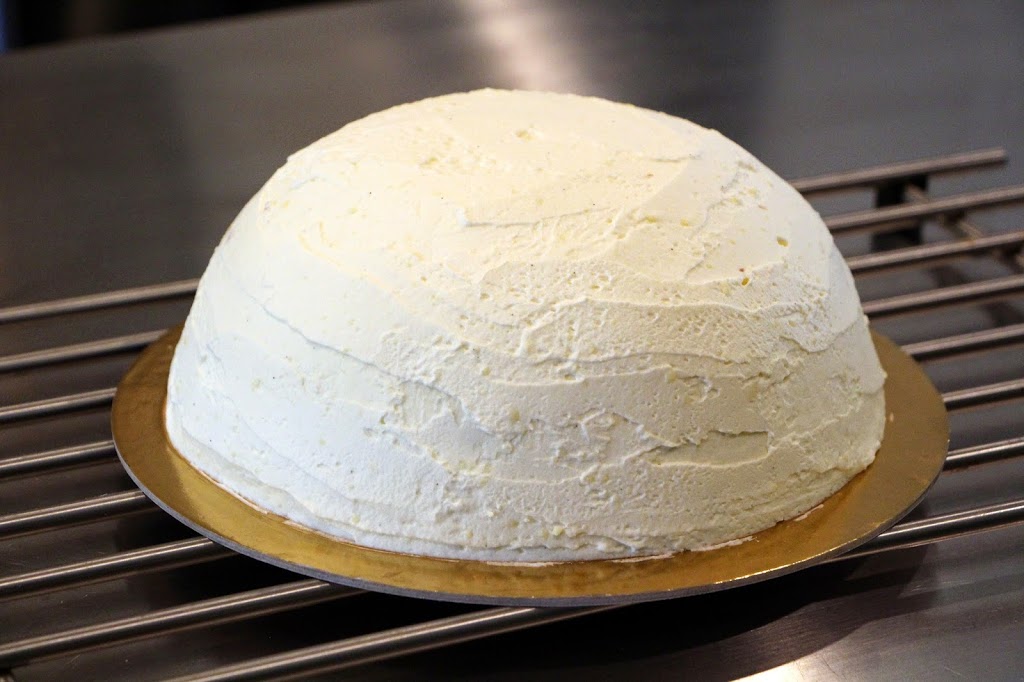 Once frozen, the cake wasn't too difficult to pop out of the bowl mold. I smoothed out the whipped cream dome and then covered with marzipan. Not my smoothest cake covering job, but whipped cream is a little trickier to mold around than say buttercream.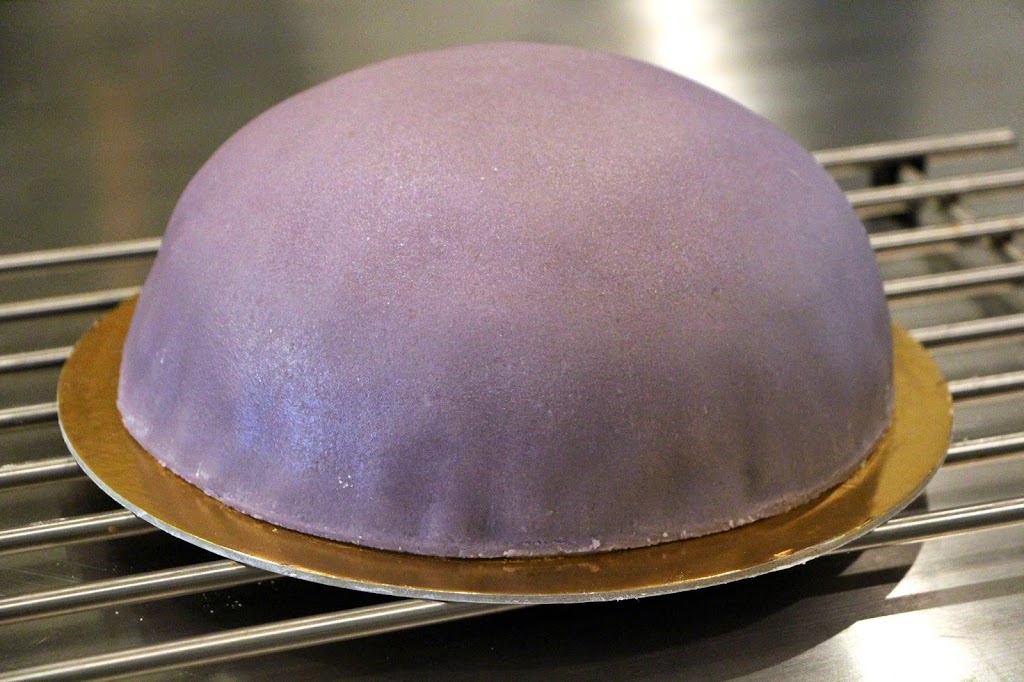 Et voilà!