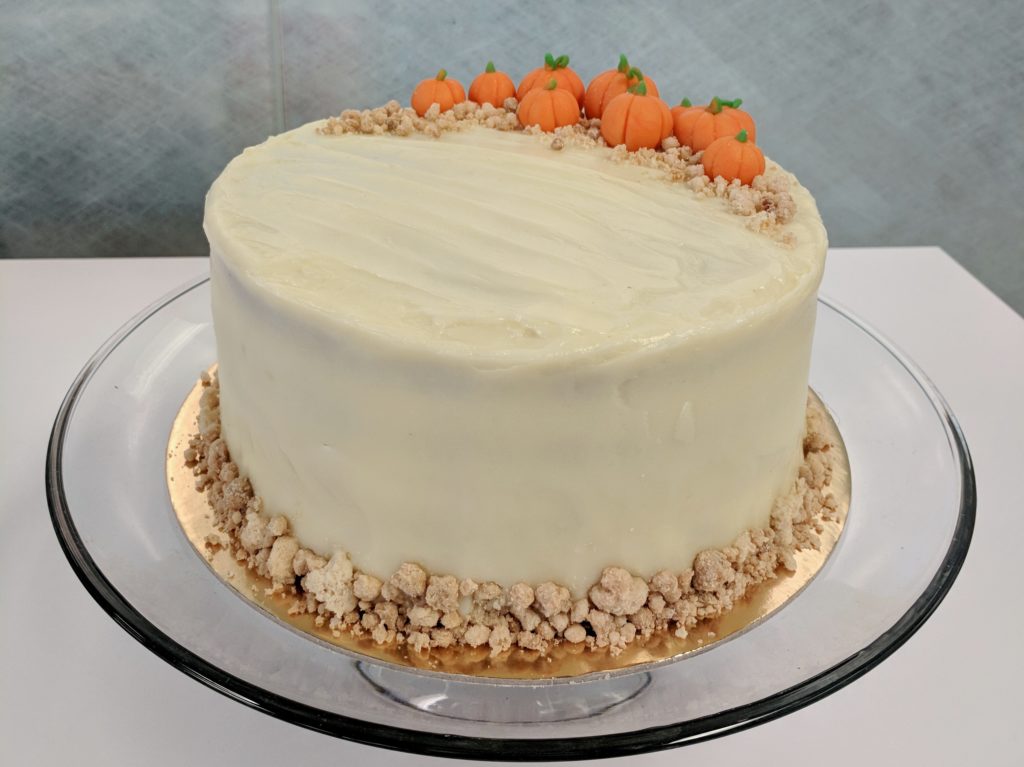 Happy Halloween! New job, new office, new house, new baby. It's been a busy year, but as we adjust to all the changes, I'm hopeful to begin blogging again, both to catch up on some memorable events of the past year and to get back into the swing of things in the kitchen.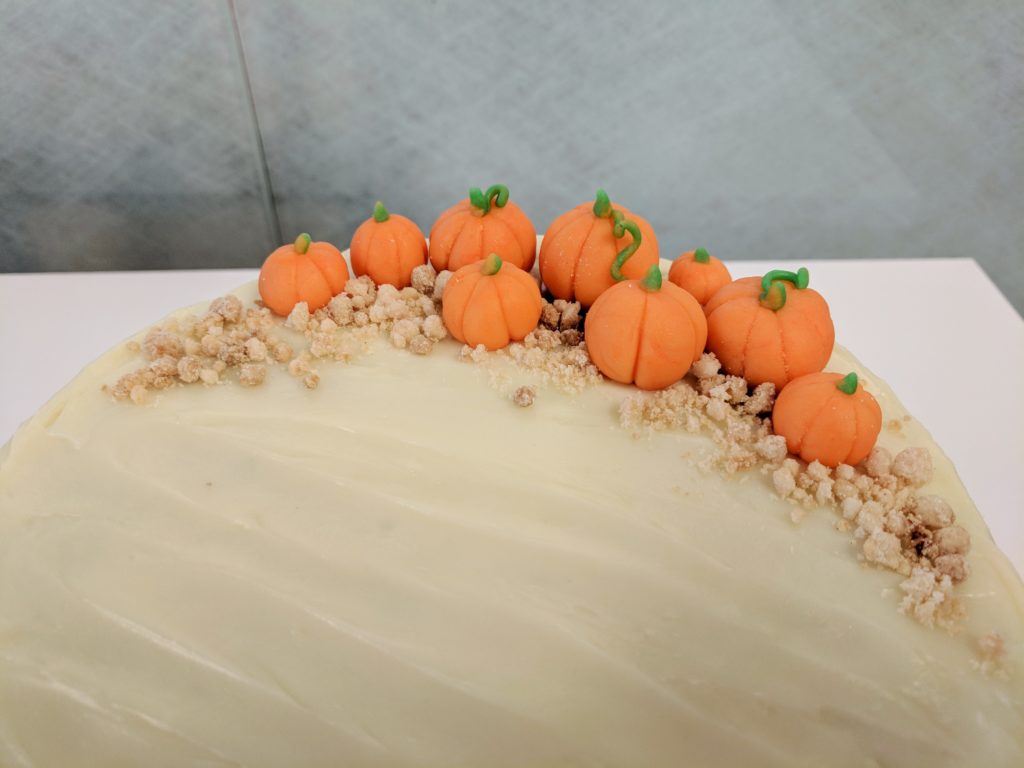 During a couple sleepless nights, I put together this pumpkin spice cake with cream cheese frosting and pie crust crumbs for the office. For those familiar with Martha Stewart's Cupcakes, you'll recognize the inspiration for this cake from her Pumpkin Cupcakes (recipe posted online: https://www.marthastewart.com/317069/pumpkin-cupcakes). Instead of making cupcakes, I made an 8″ layer cake, substituting with my preferred cream cheese frosting recipe. In addition to using the frosting for the filling, I also sprinkled each layer with pie crust crumbs (inspiration from Momofuku Milk Bar), with additional crumbs for decor. And finally, a mix of marzipan pumpkins which are always pleasantly quick to make and oh-so-charming.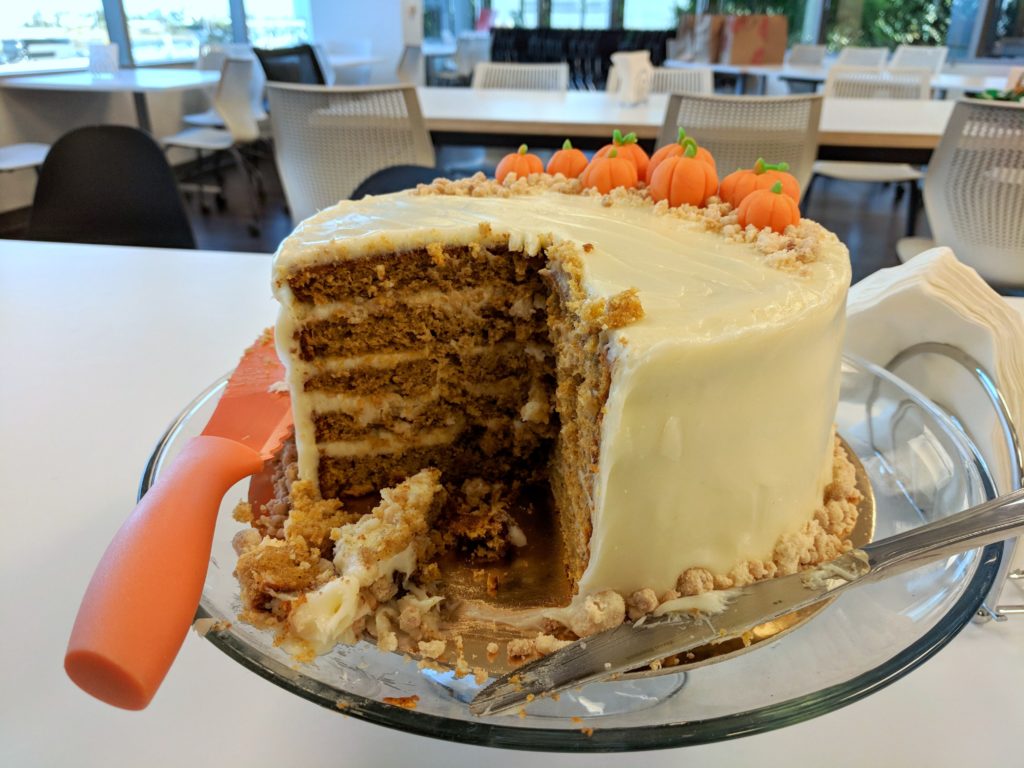 That's the extent of our Halloween celebration this year. Time to put the baby to bed!