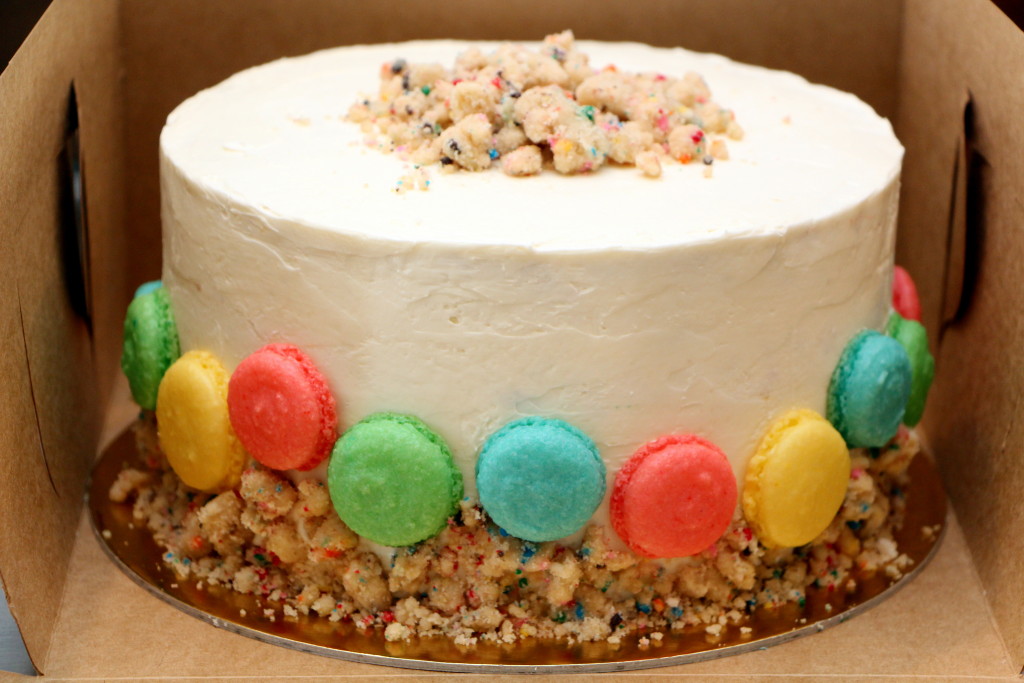 I have a dear friend, with a bubbly personality and infectious smile, for whom it is very fitting to request a funfetti cake for her 30th birthday. Now, this was a bit tricky — it's pretty easy to go to the grocery store and buy funfetti cake mix and frosting, and indulge in that childhood-reminiscent deliciousness. But could I come up with a cake just as yummy and whimsical from scratch?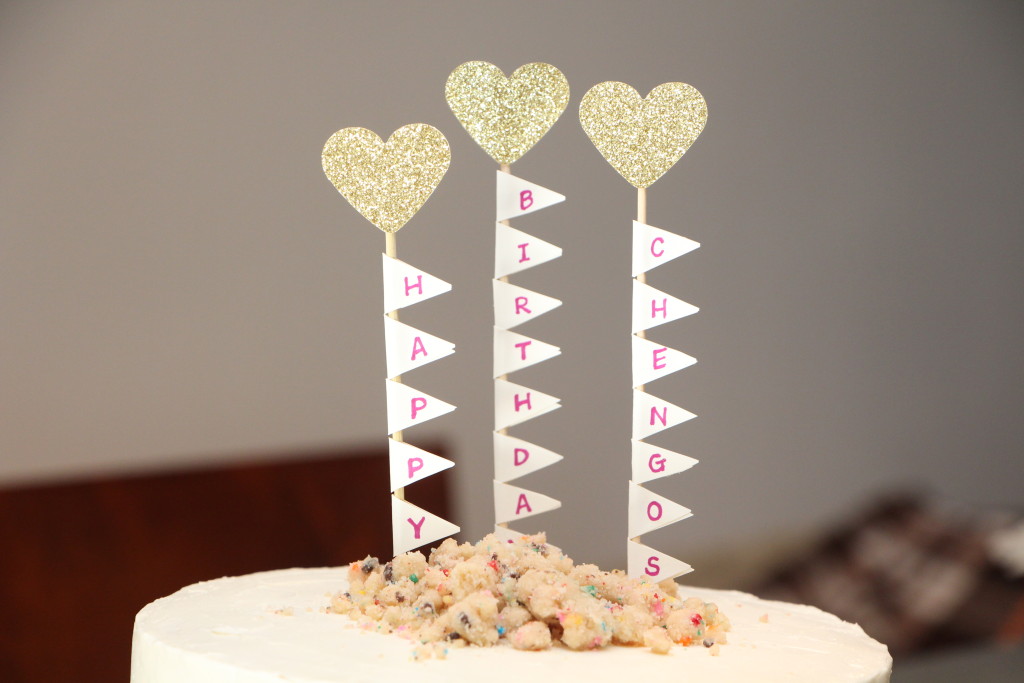 Why, yes I can, with the help of Momofuku Milk Bar! I used their recipe for birthday cake and birthday cake crumbs, and then modified a Swiss meringue buttercream recipe by substituting in some shortening and cream cheese for the butter to create my version of the birthday cake frosting.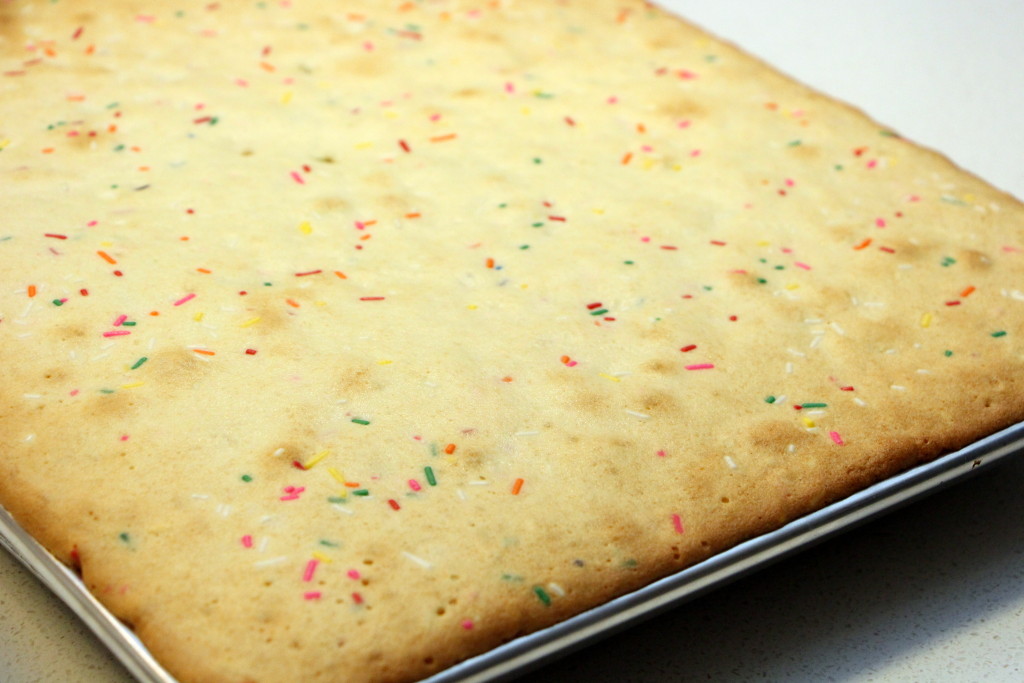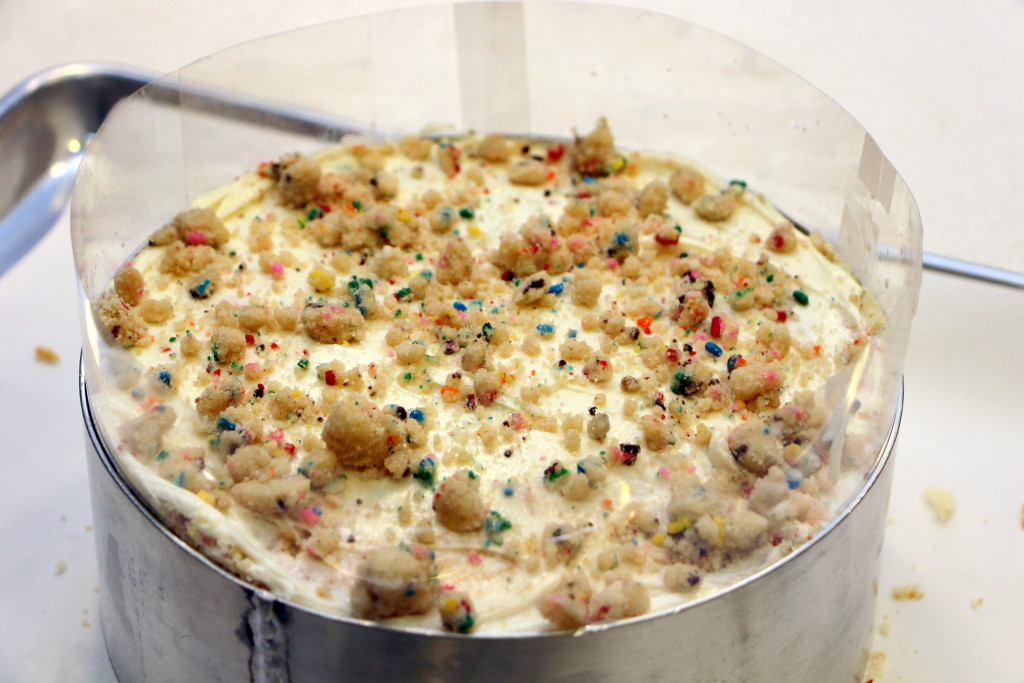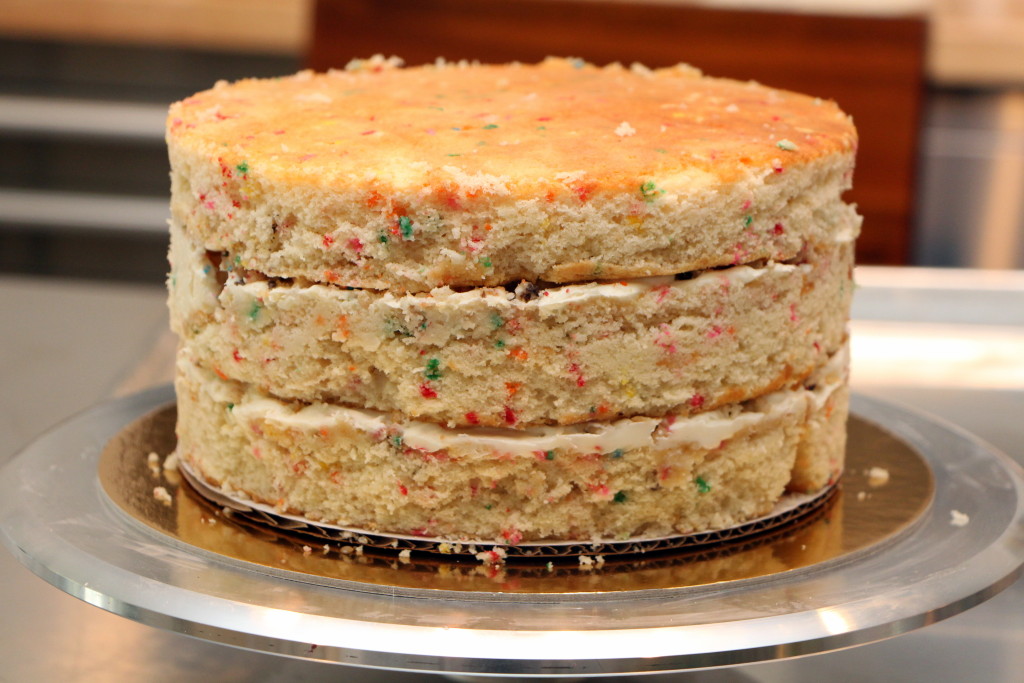 I put this together for a 3-layered cake with frosting and crumbs in between, and instead of creating a naked cake, I lightly covered the cake with the frosting and used extra crumbs and homemade brightly colored macaron shells (to mimic enlarged funfetti sprinkles) for decoration.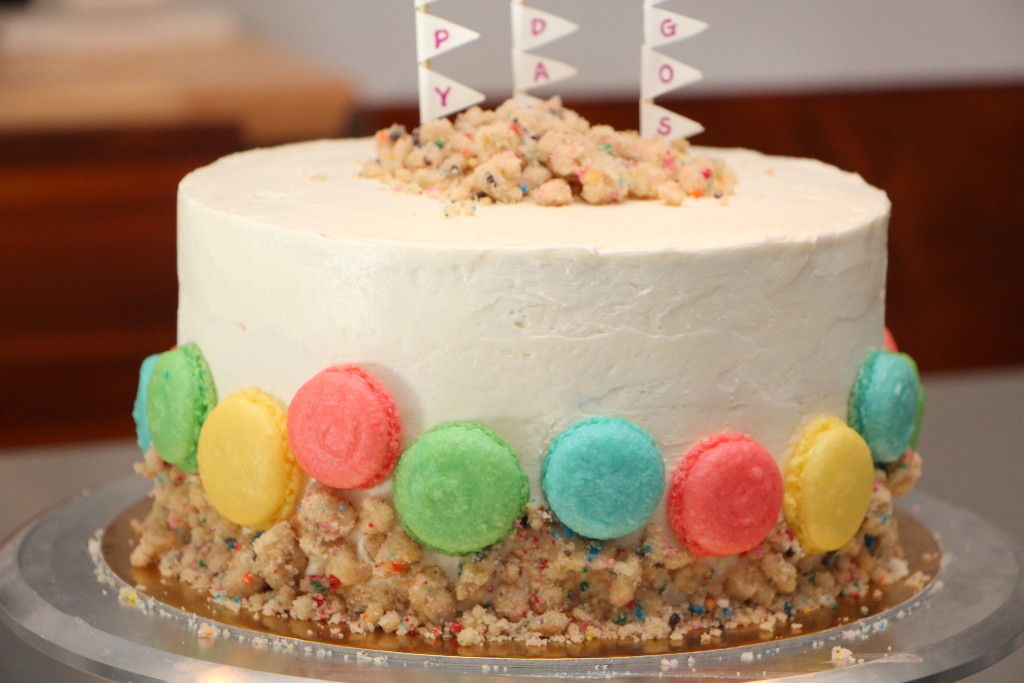 I don't typically make very sweet desserts, but this was a worthwhile exception (and actually, not the sugar overload you would expect). I wish I had a slice of this waiting for me in the fridge every day!