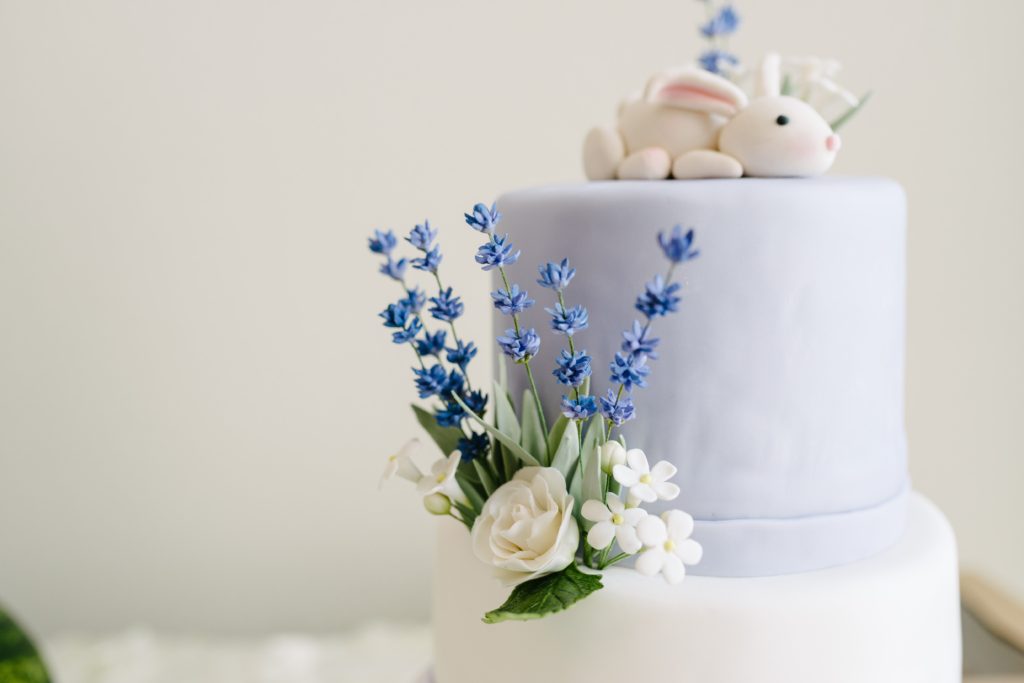 Back in November, we celebrated the expected arrival of a baby girl for my dear friends Vickee and Ian. I was unfortunately recovering from appendicitis and unable to stay for the baby shower, but was happy to deliver a lavender + bunny themed cake and cookies for the party. The cake itself was a white cake with lemon curd and blackberry Bavarian cream: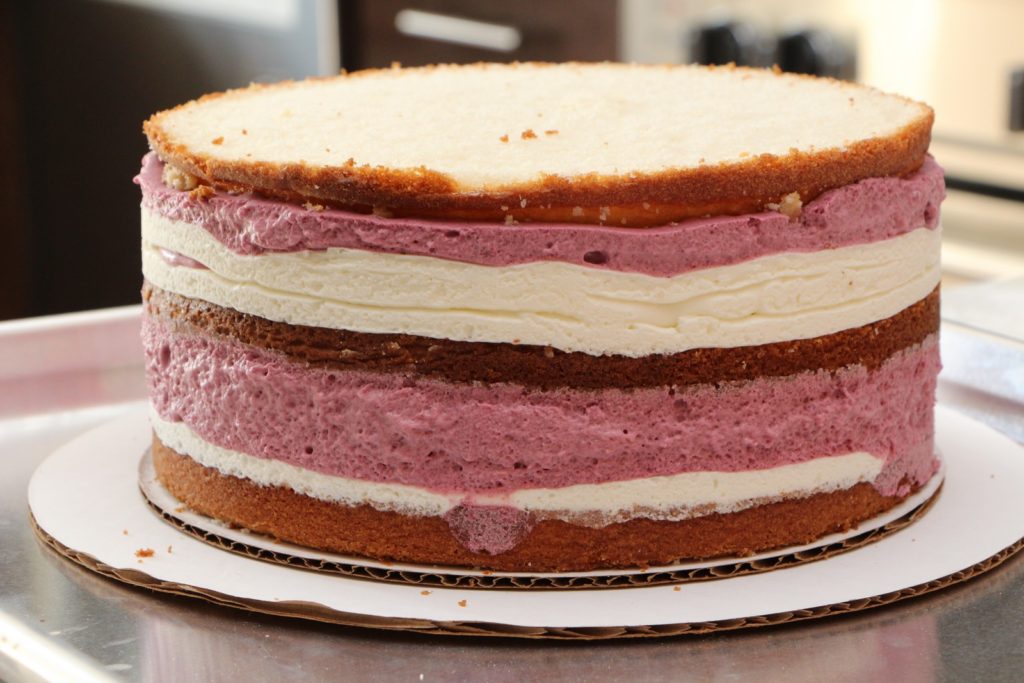 For the cookies, we had bunny-shaped iced shortbread cookies and salted chocolate chip cookies: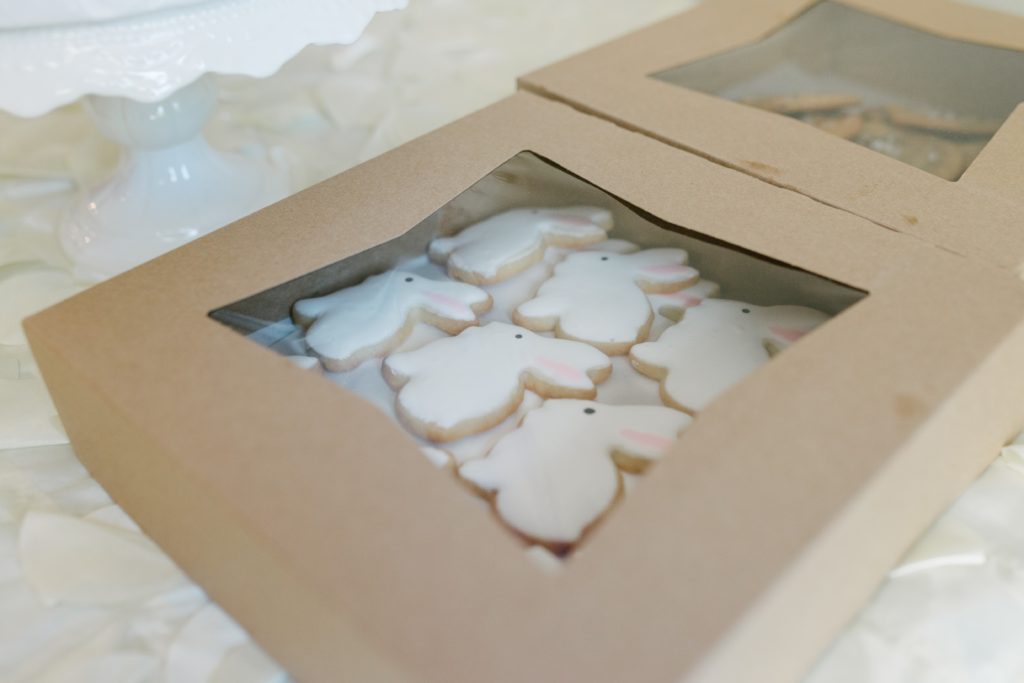 I love the opportunity to make gumpaste flowers for cakes. While they are a bigger time commitment, they are probably most reflective of my own cake decor aesthetic and I find the process meditative. For this cake, I made lavender buds, a white rose and some white filler flowers. Thank you to Subodh Kolla for sharing these beautiful photos!