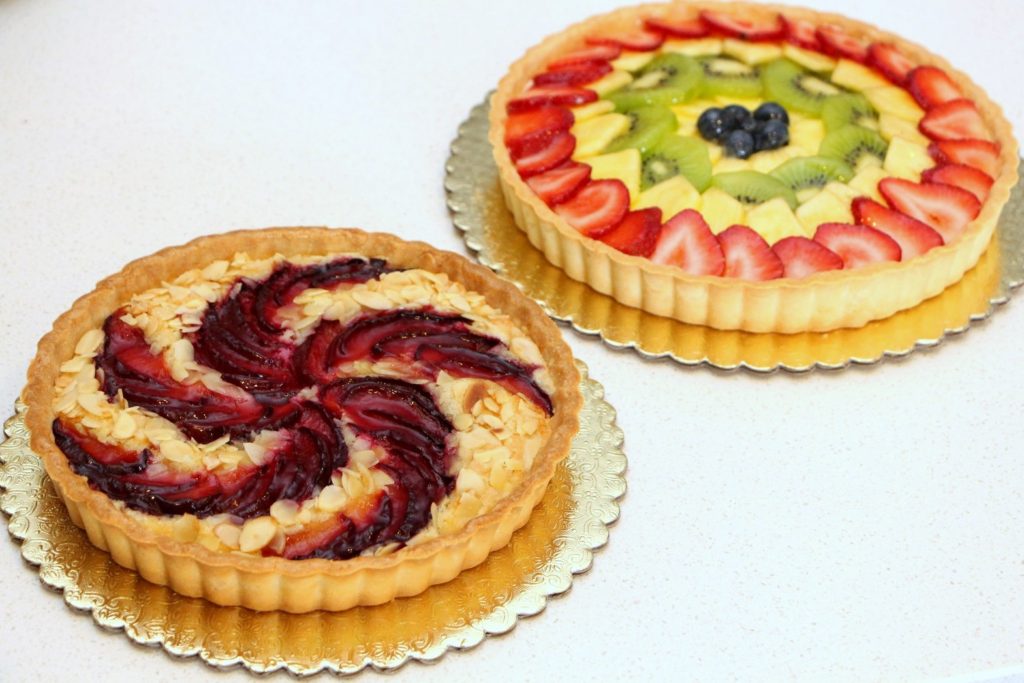 Summer fruits offer so many baking possibilities! For Father's Day, I made a favorite of mine, the fresh fruit tart, with a pâte sucrée crust baked with a thin layer of almond cream, and topped with custard (crème légère) and sliced fruit. A light brushing of apricot glaze seals the fruits and gives a great sheen to the tart.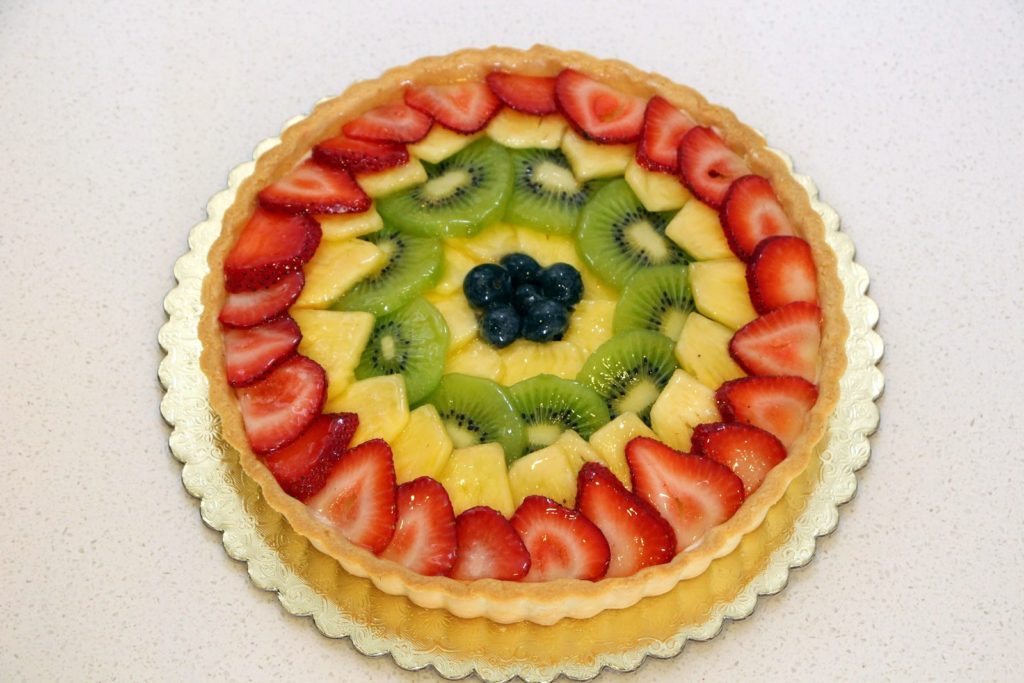 But, another delicious one that I have made a couple times, thanks to plums from a colleague's backyard, is a baked plum & almond tart. This one works with any type of crust (I used pâte sucrée since I had a big batch of dough), and is filled with almond cream and sliced plums arranged on top.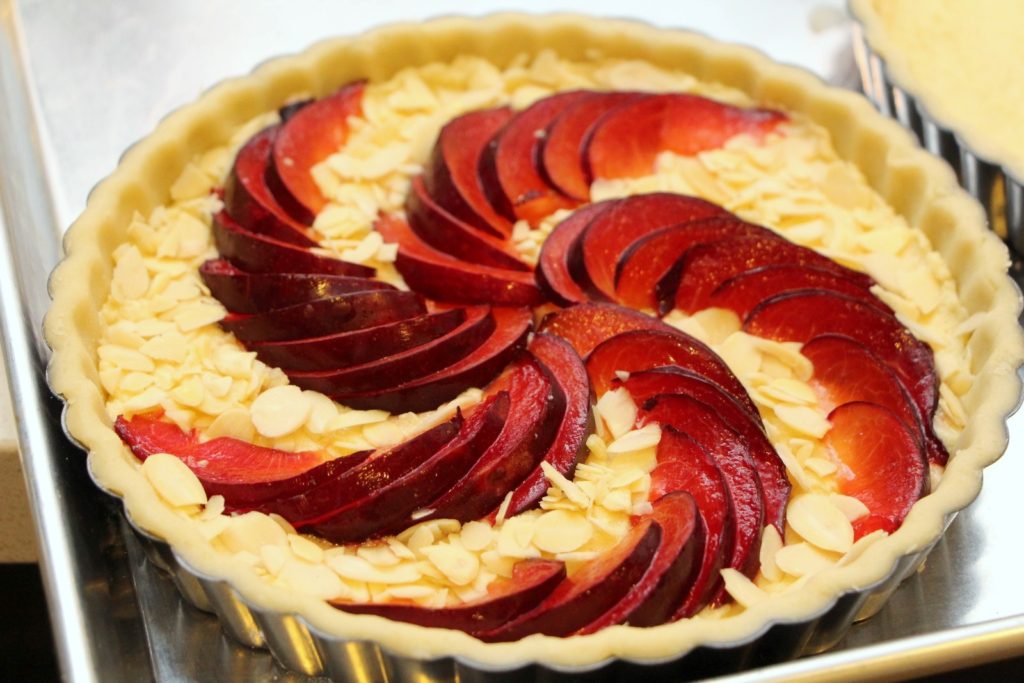 I brushed the plums with some melted butter and sprinkled with vanilla sugar, and then covered the exposed almond cream sections with sliced almonds. When baked together, the almond cream puffs up in line with the plums so that the slices look like they were pressed into the almond cream.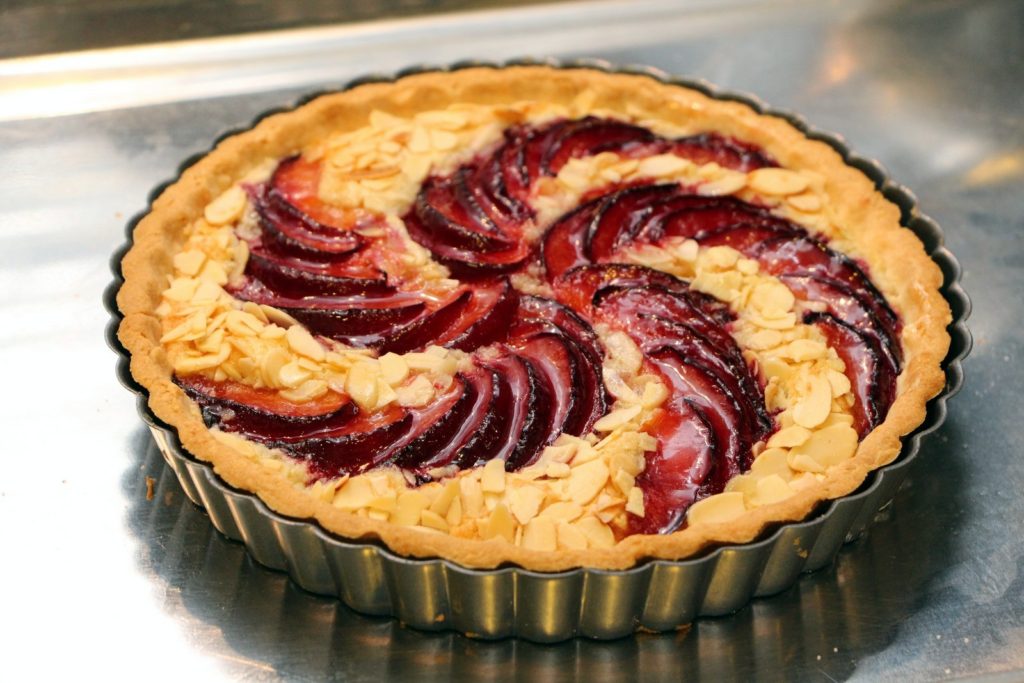 Depending on your oven, you can get your almonds lightly browned during the baking. Doesn't happen in my home oven though unless I bake much longer than necessary. Still delicious in any case!