Babies on the way are always exciting news, but this one in particular makes me so happy. Alice has been a sister to me, friend, confidante, mentor, and even once-employer. Her recent baby shower was a no-frills gathering of friends and featuring great food (Waffle Roost Food Truck), reflecting the priorities of Alice and Mark. Other than some flavor preferences, there weren't any special requests for desserts. So left to my own whims and imagination, I made chocolate hazelnut mousse (with flourless chocolate cake and chocolate meringues), matcha green tea "napoleon" cakes and lemon curd strawberry buttercream mini cupcakes.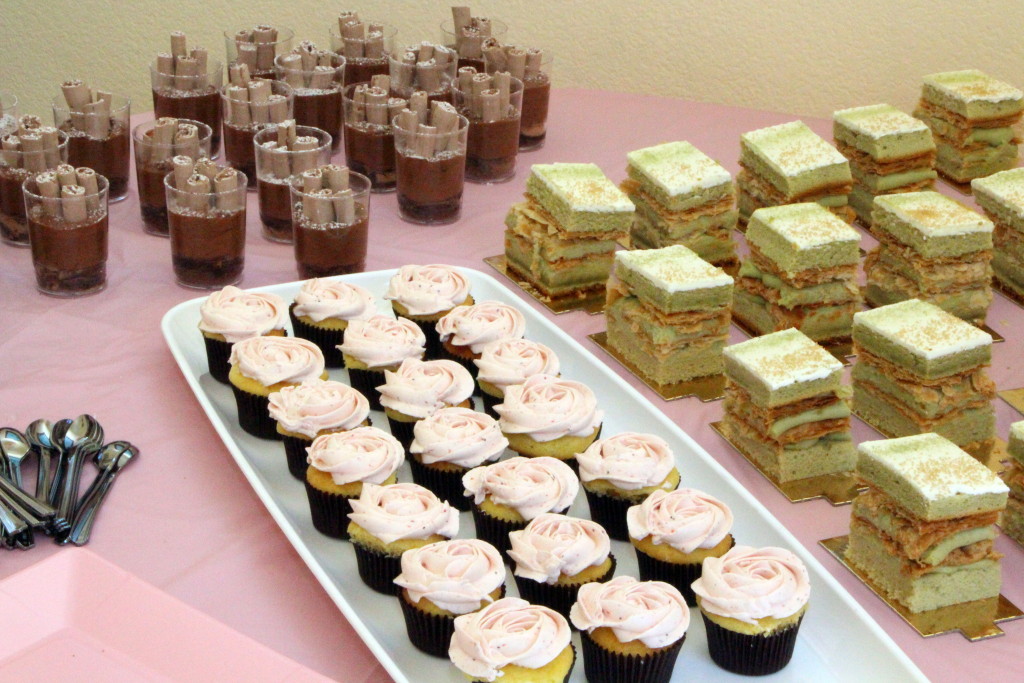 The chocolate mousse cups had a small circle of cake at the bottom, topped with the chocolate hazelnut mousse, and a cluster of meringue sticks inserted on top. Although baked until they dry out, the meringue absorbs a bit of moisture over time, resulting in a melt-in-your-mouth texture.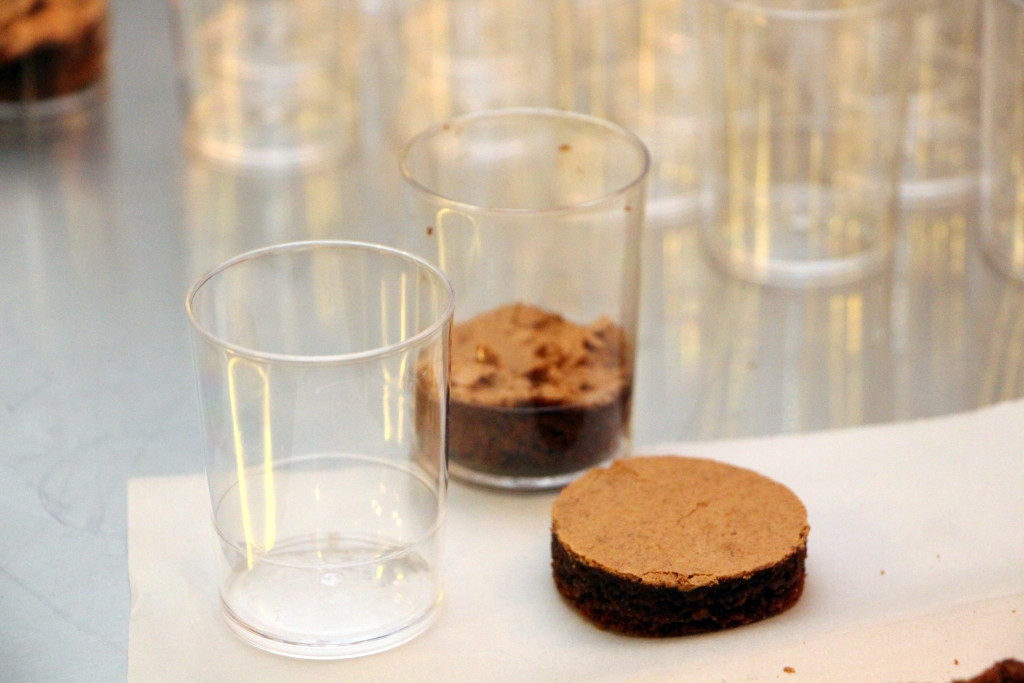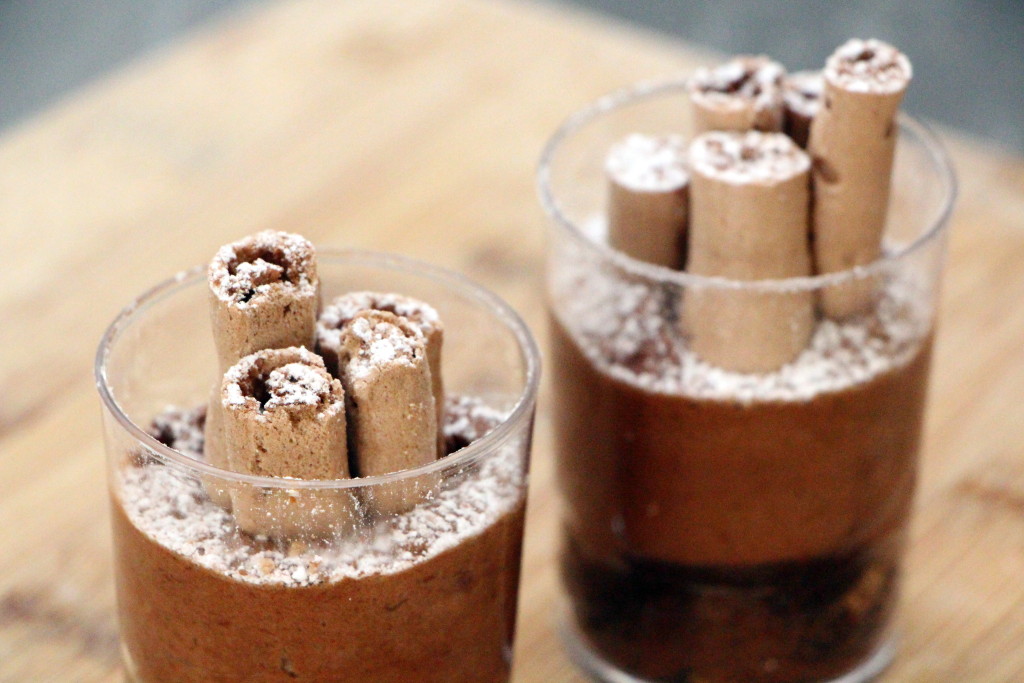 The matcha green tea cakes had layers of green tea chiffon cake, green tea pastry cream and puff pastry (one of my favorite combinations these days). I topped them with buttercream and sprinkled with matcha green tea sugar and turbinado sugar and served as small slices.