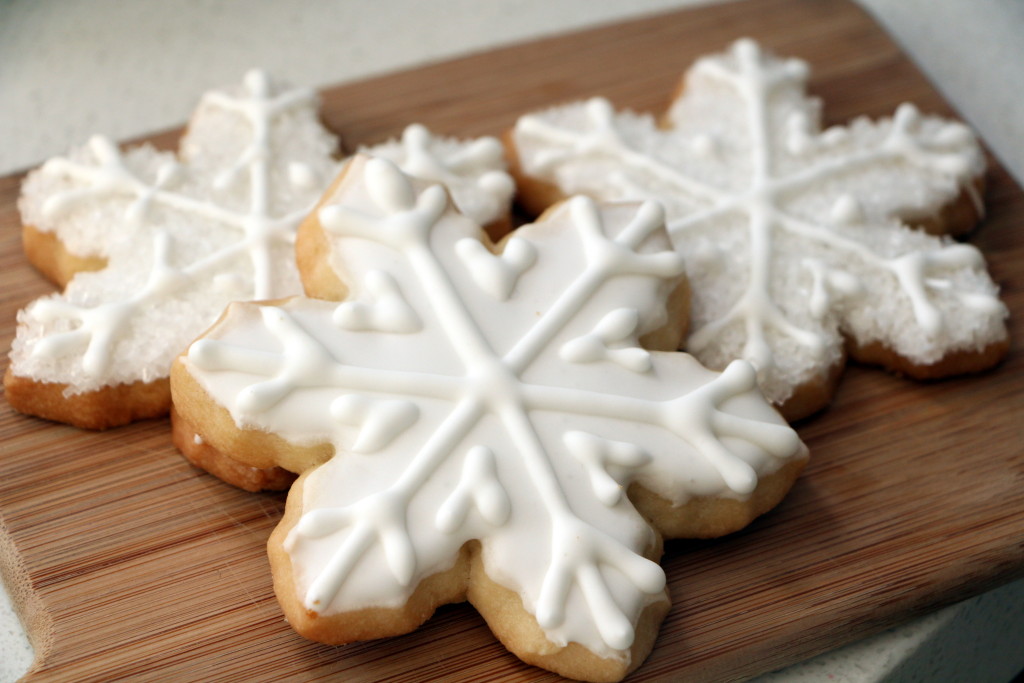 We're back from a brief hiatus over the Christmas holidays! I wish I could describe wonderful travels and adventures, but mostly I was just fighting cold after cold. However, I did get around to making some holiday iced shortbread cookies, both during and after the holidays, because there's never a bad time for a little butter+sugar cheer. I used to always call these sugar cookies, but it turns out they don't actually have to be (and might not be) sugar cookies. A shortbread cookie will last longer and has a great buttery taste to complement the sugary royal icing decoration. To make these snowflake cookies, I used the following shortbread cookie recipe, and then dipped the cookies in flood consistency royal icing before dipping in sprinkles and piping a pattern with medium royal icing.
Shortbread Cookies
454g (2 cups or 4 sticks) unsalted butter, room temperature
1 tablespoon vanilla extract
170 g (1½ cups) powdered sugar
½ teaspoon salt
510 g (3¾ cups) all-purpose flour
1. Beat the butter, vanilla, salt and powdered sugar in a standing mixer with the paddle attachment on low just until homogenous and creamy. Do not aerate. Scrape down bowl.
2. Add the flour all at once and beat on the lowest speed just until the dough comes together. Wrap the dough in plastic wrap and refrigerate until firm.
3. Briefly work the dough with your hand to make it pliable then roll out to a thickness of ¼ inch (⅜ inch for larger cookies, like the snowflakes). Cut out shapes as desired and place on a parchment lined baking sheet. I used R&M snowflake cutters.
4. Bake cookies at 375° F for about 15-20 minutes until golden. Cool completely on the pan and then store airtight.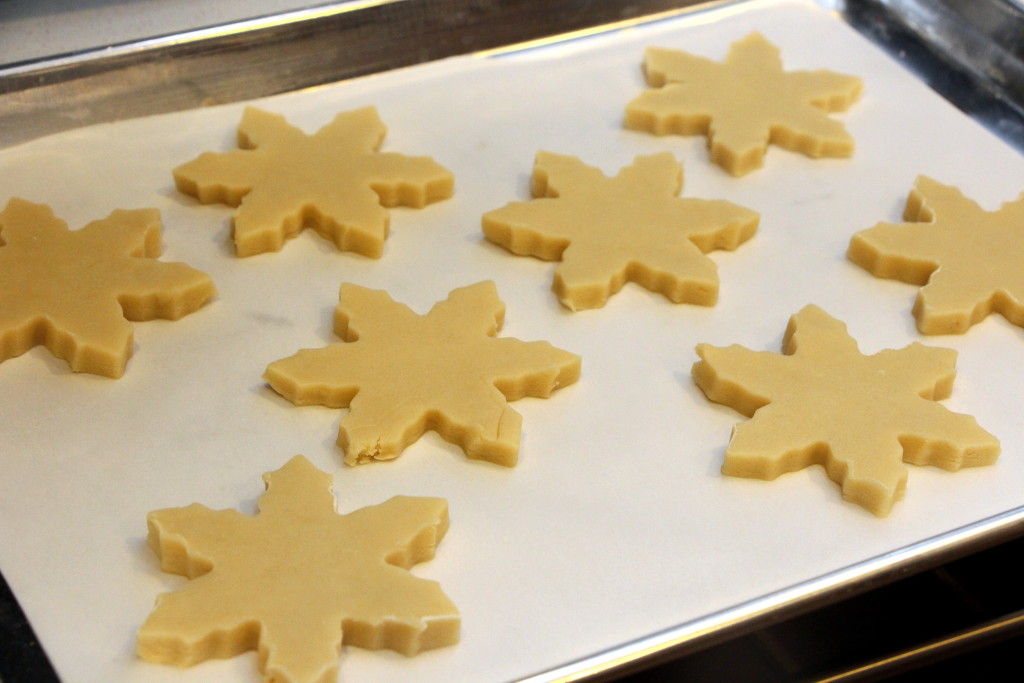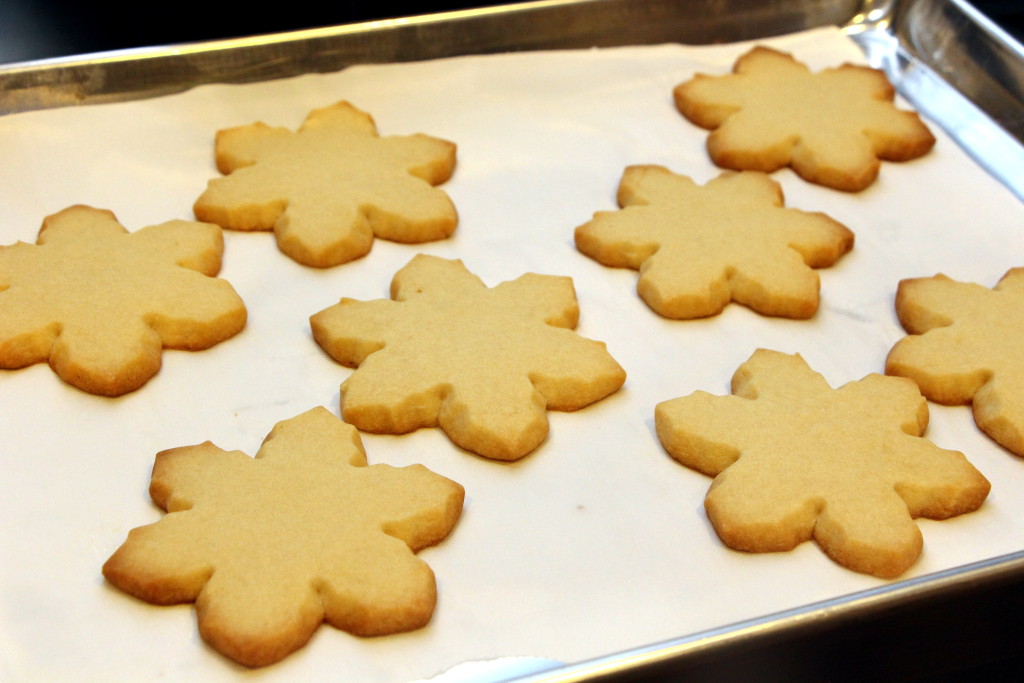 With other shapes and royal icing colors, you can really get creative: