(Photo credit for featured photo above: Sara Richardson Photography)
ETA: Updated with photos from wedding photographer(s). Also, the wedding was featured on Jet Fete Blog! 
Last weekend I had the honor (and challenge) of making the wedding desserts for my good friends Stephanie and Michael. I first accepted the honor of making the ~100 red velvet cupcakes. Then I found out the wedding was in Mexico. That's when it became a challenge . . .
and you know I don't back down from challenges!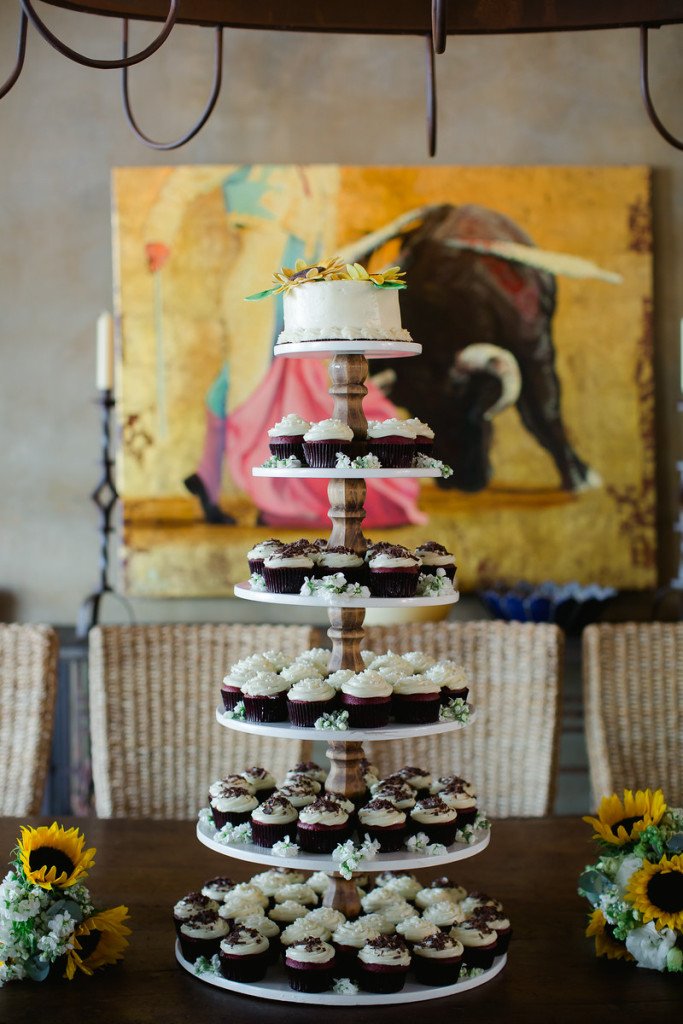 Photo Credit: Sara Richardson Photography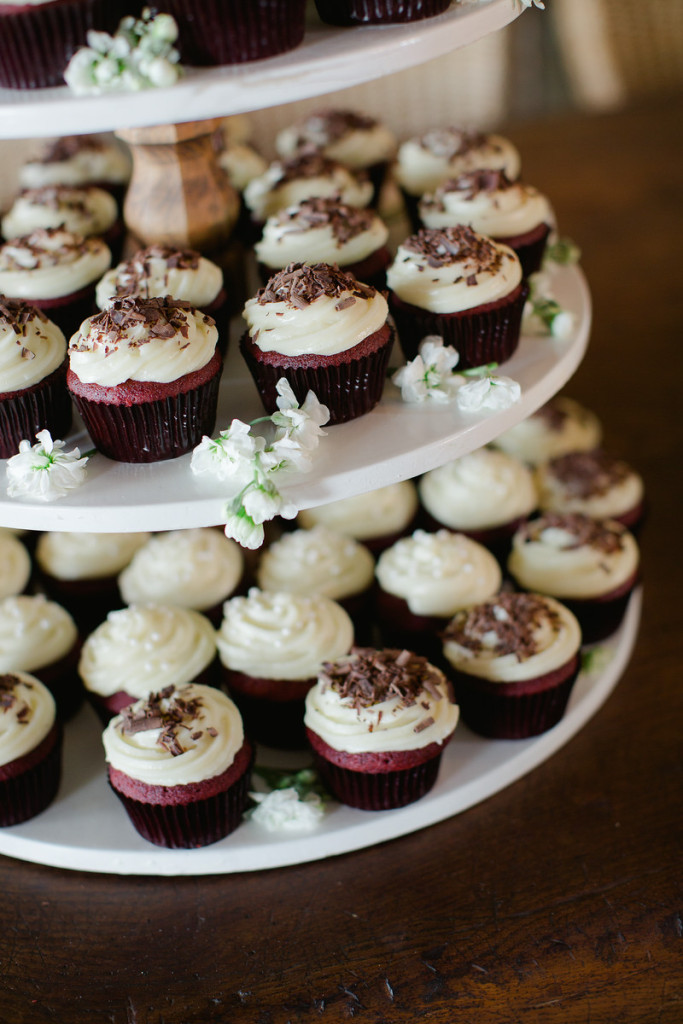 Photo Credit: Sara Richardson Photography
I'm happy to report that everything went off without a hitch. We did a cupcake taste test a couple months in advance, experimenting with a combination of fillings (e.g. lemon curd, chocolate ganache, cheesecake), frostings (plain cream cheese frosting, lemon cream cheese frosting, ginger white pepper cream cheese frosting) and decorations. After it became apparent that bride and groom (and participating wedding party taste testers) had drastically different taste preferences, we settled upon two cupcakes: (1) red velvet with lemon curd filling, lemon cream cheese frosting and white pearl sprinkles, and (2) red velvet with dark chocolate ganache filling, plain cream cheese frosting and chocolate curls.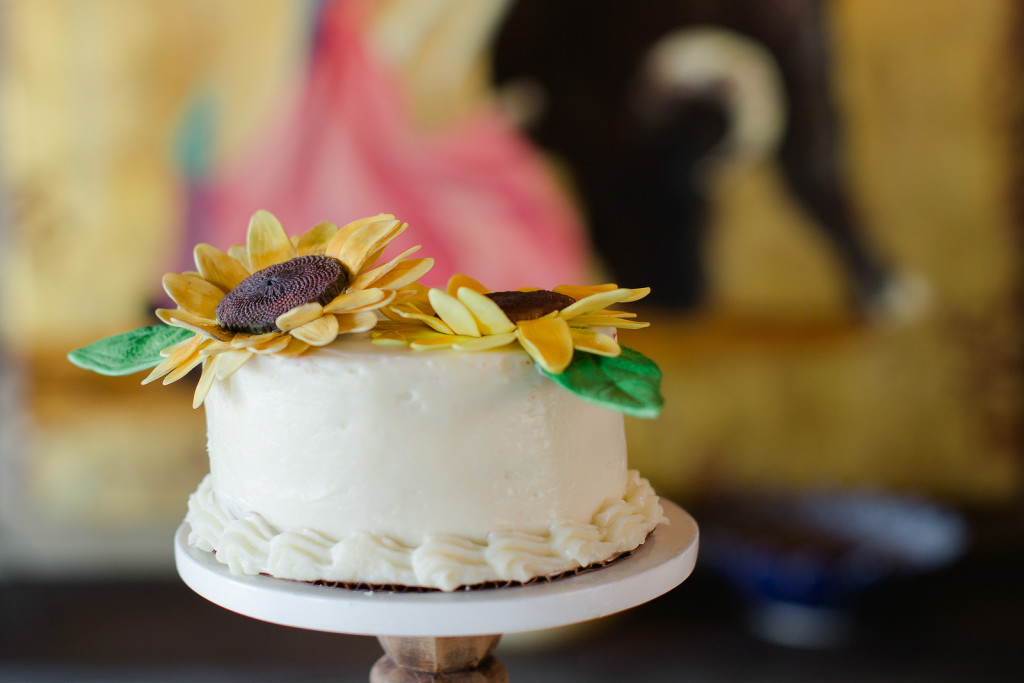 Photo Credit: Sara Richardson Photography
As a surprise, I also made a 6″ topper cake, which was alternating layers of red velvet cake and cheesecake, covered with cream cheese frosting. The idea was to use this either for the cutting ceremony, or for the couple to take home and freeze as a 1-year anniversary cake.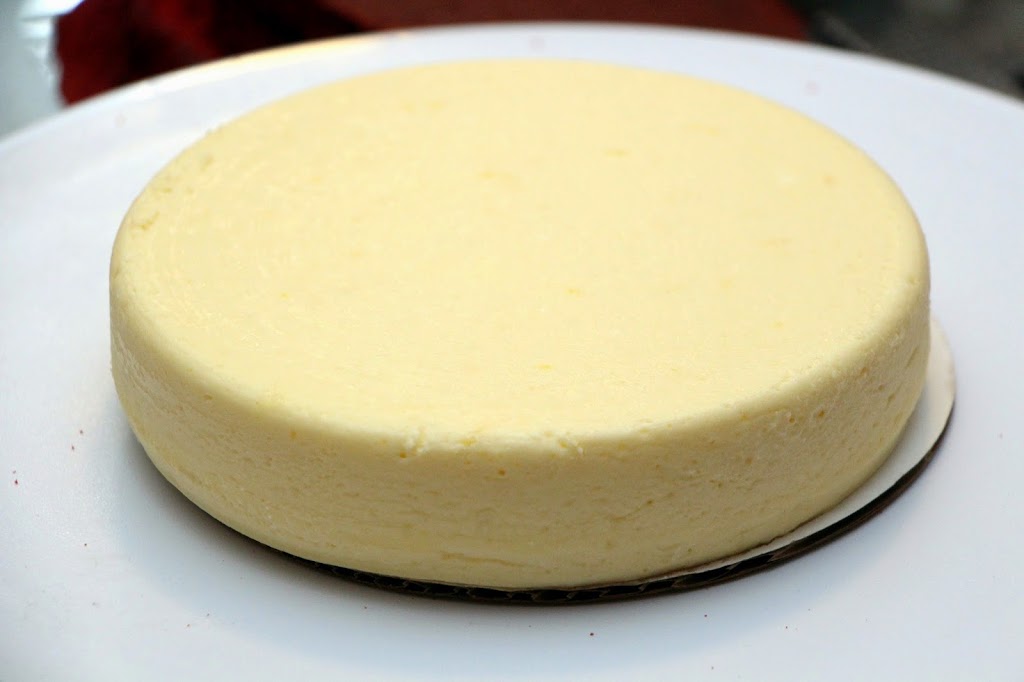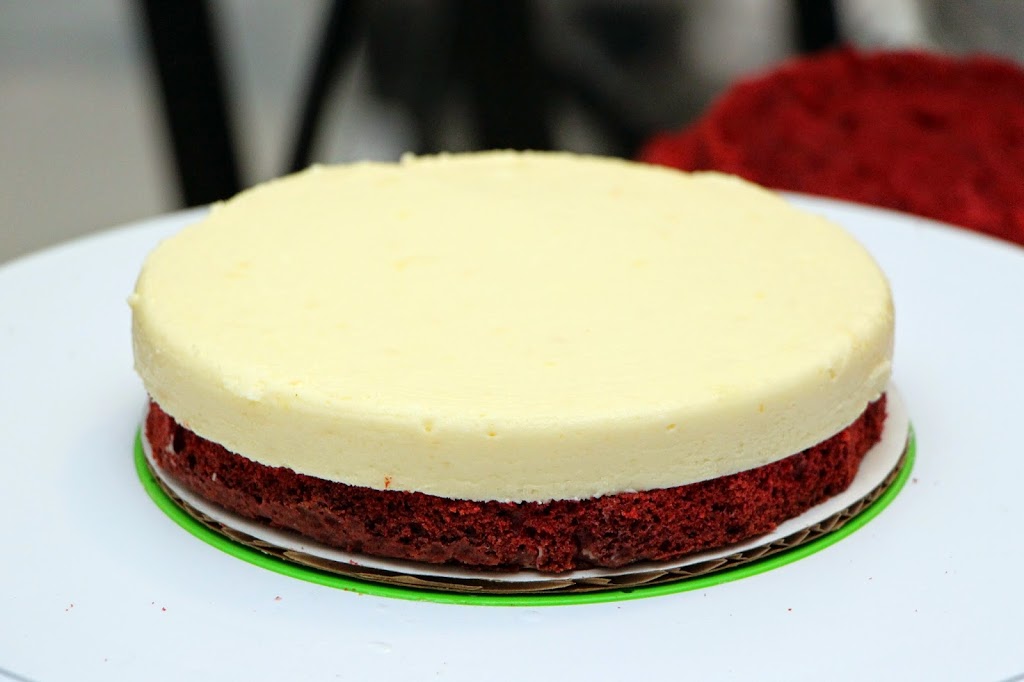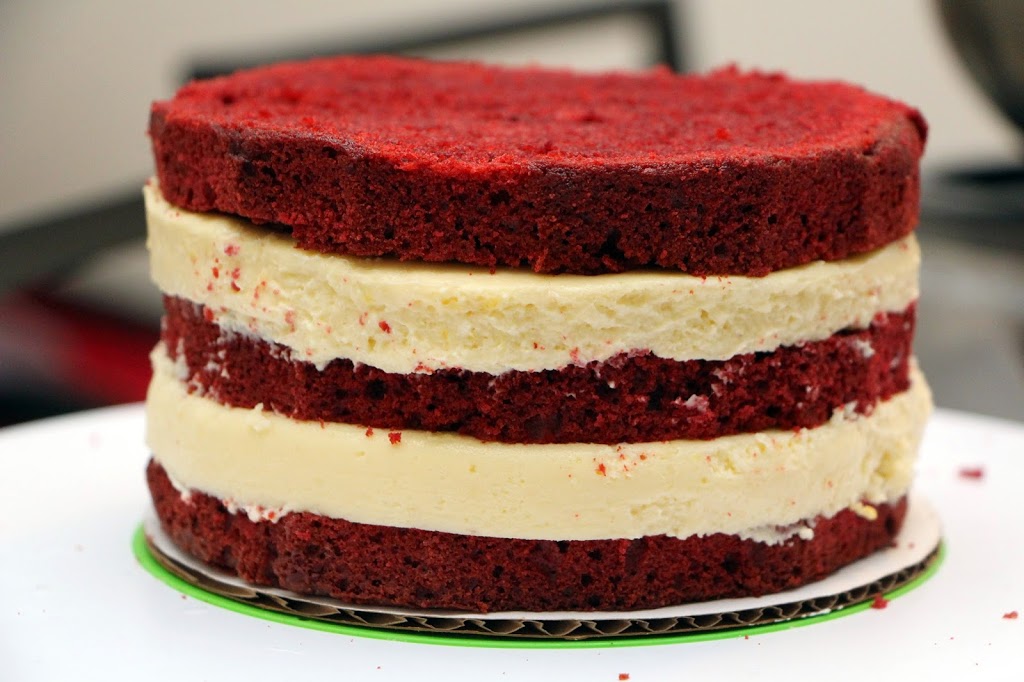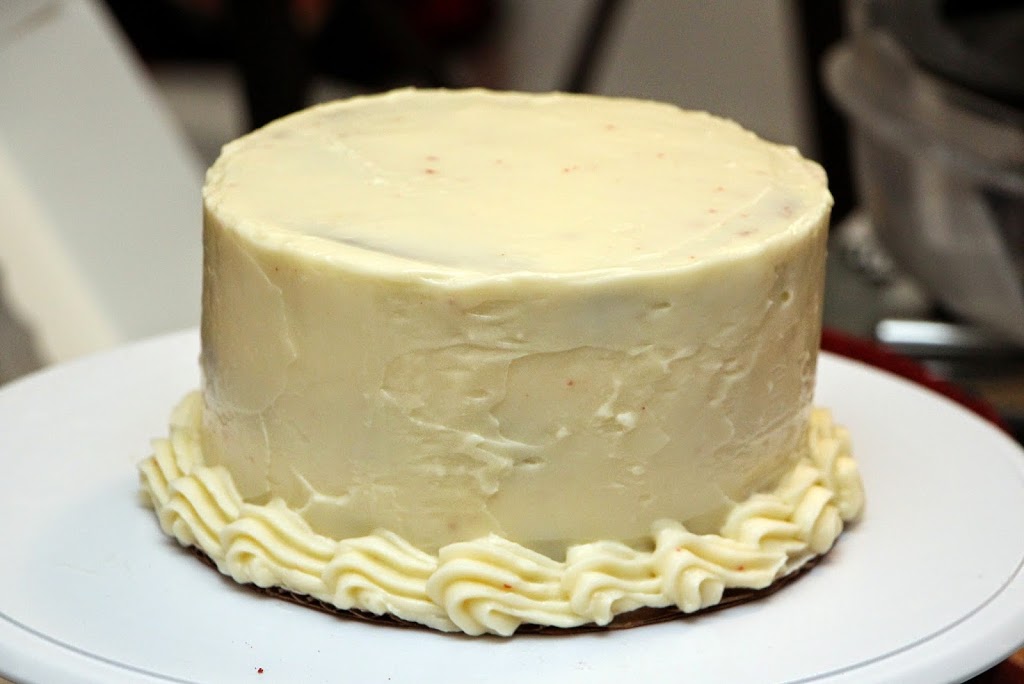 I went back and forth about what to prepare ahead of time, and what to do once in Mexico, but at the last minute after a trial run, I decided to bake the cupcakes and frost them ahead of time. The cake was made in advance and frozen. The cupcakes were baked the night before I traveled, refrigerated and then frosted right before I barely made it on my flight. The 84 cupcakes + 1 6″ cake were just the right amount to fit into two cardboard boxes that were each the dimension of carry-on luggage. As soon as we got to Mexico, they went into the hotel refrigerator.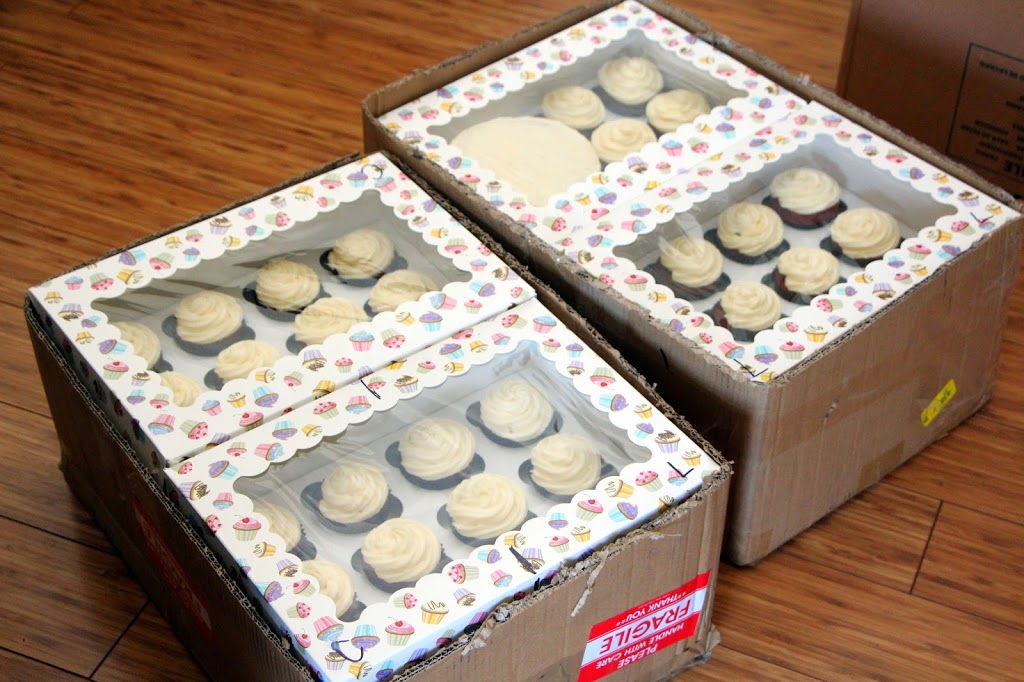 The morning of the wedding, we transported these to the wedding villa for decoration and setup. Unfortunately, we lost about 6 cupcakes due to mishandling by hotel staff, but everything else held up! The gumpaste sunflowers I made for the topper cake had some breakage issues, but I sacrificed one petal to use as gumpaste glue the night before the wedding to make some repairs.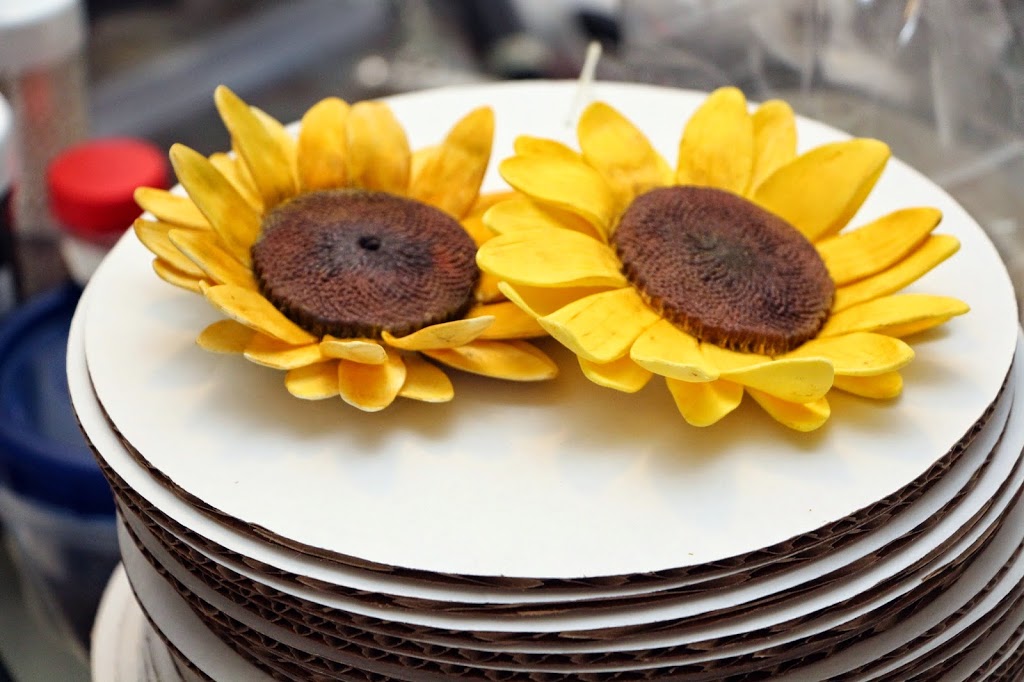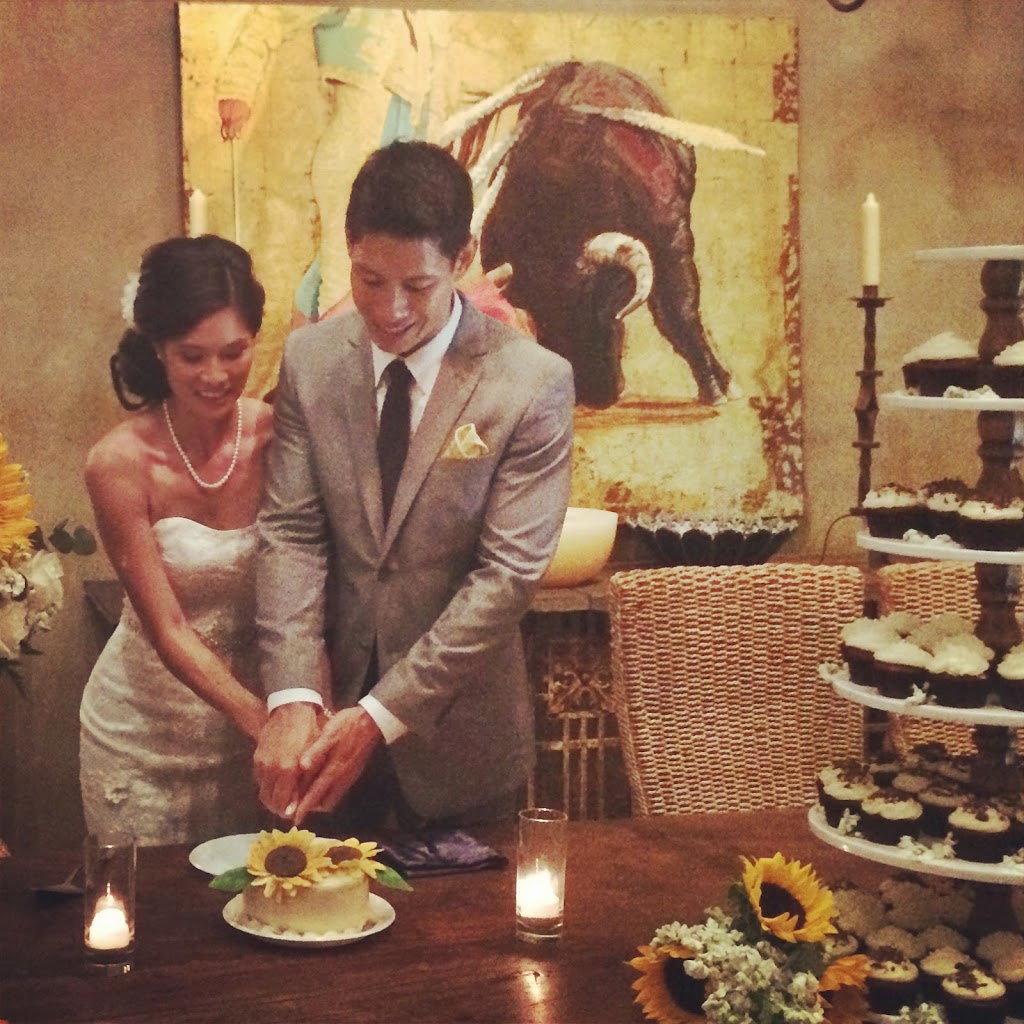 I breathed a sigh of relief when the cake was finally cut, and the cupcakes were gobbled up. Whew! Exciting and so much fun!