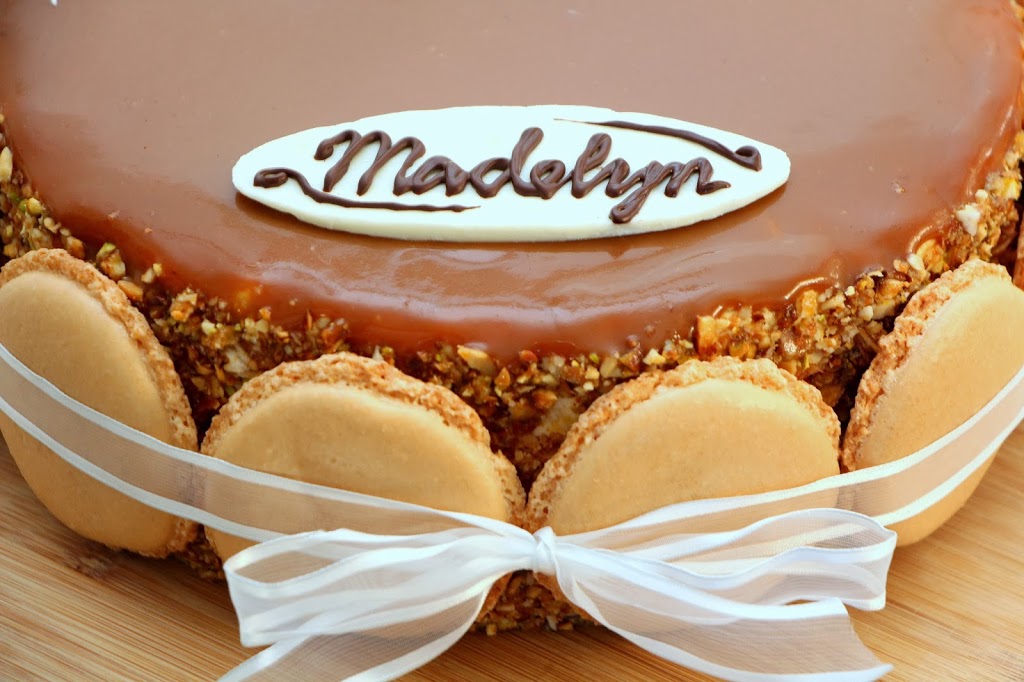 Cakes were my main interest prior to pastry school, and probably still are the basis of what I like to present as my "craft". The amount of time and labor that go into them sometimes make other quicker pastries more attractive. However, I will always have a respect for and fascination with cakes.
I made this salted caramel mousse cake earlier this year for my new niece Madelyn. Although the cake is not listed on the website for Extraordinary Desserts (my favorite cake shop), it is the Versailles cake featured on the cover of Karen Krasne's Extraordinary Cakes recipe book.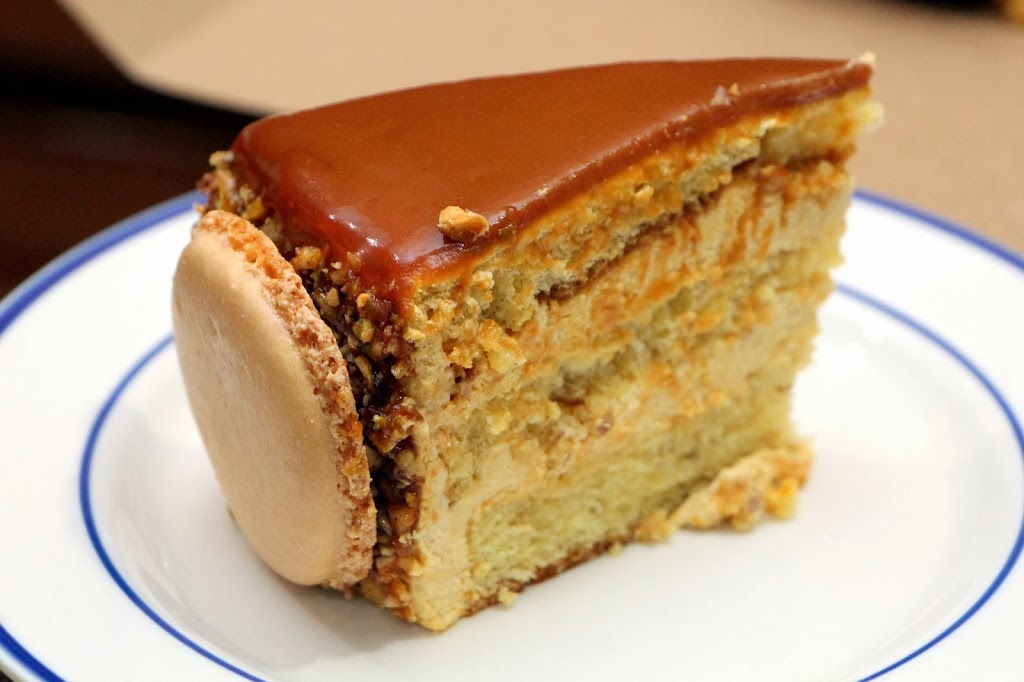 The cake is made with almond joconde sponge, soaked with some rum simple syrup, and layered with drizzled salted caramel and salted caramel mousse. The outside is pressed with praline (caramelized pistachios and almonds).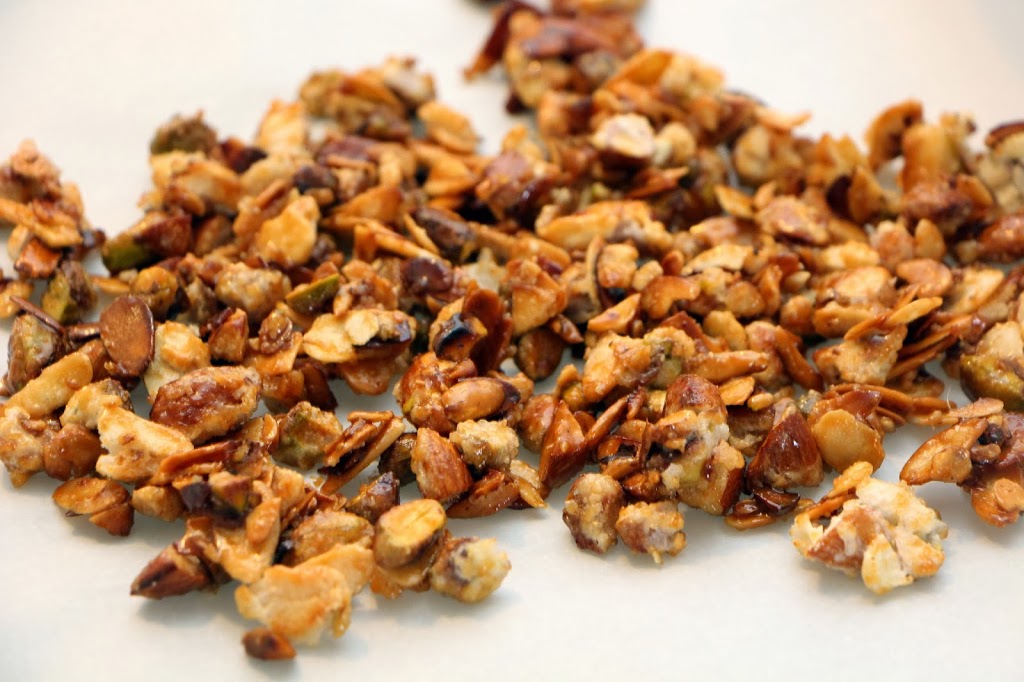 Then the top is coated with a gelatinized salted caramel.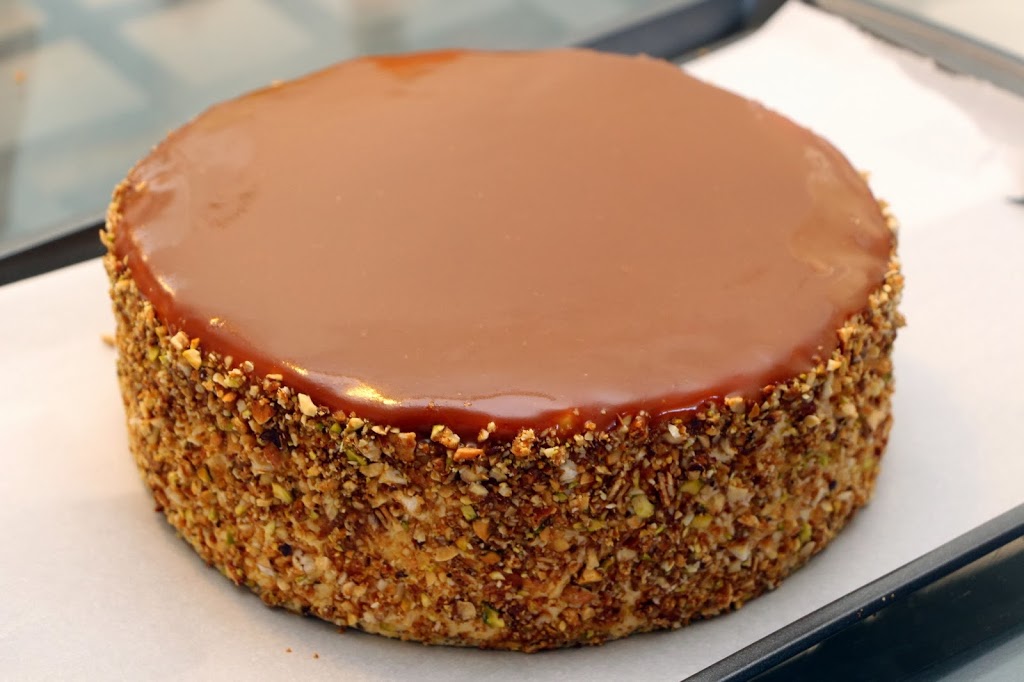 Finally, salted caramel macaron halves (homemade!) are pressed against the sides and decorated with a ribbon (not necessary to hold on the maracons, but definitely helpful for stable transportation). Et voilà!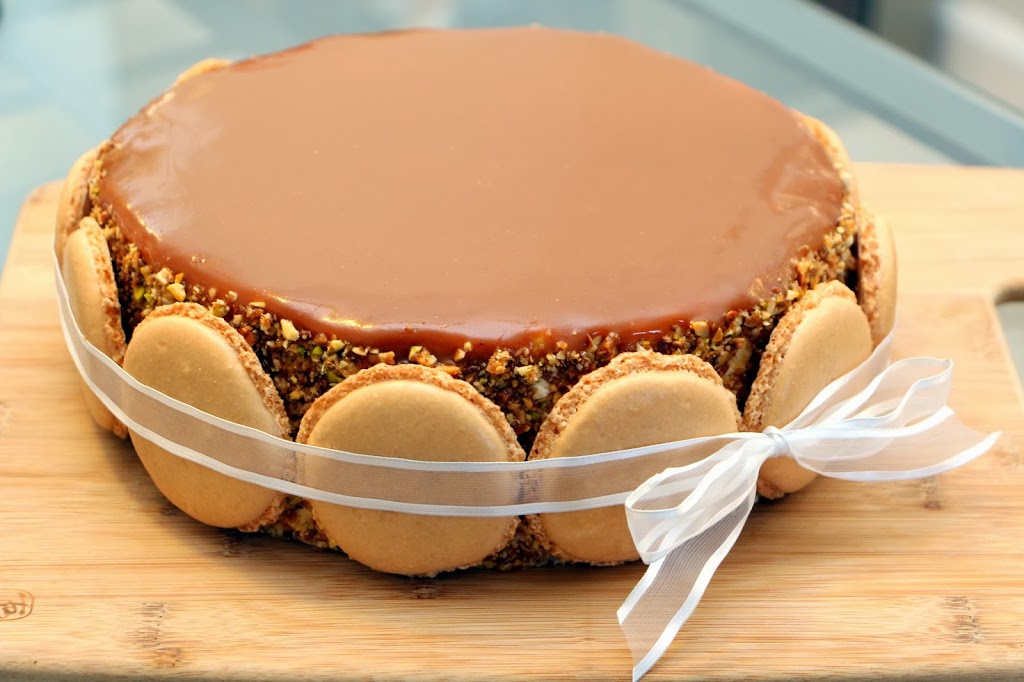 I wasn't thinking clearly about the occasion when I used a spiked simple syrup when assembling this cake for a newborn baby . . . but at least the adults got to enjoy.
A few of my favorite cakes from Units 5 & 8 of pastry school:
Special Occasions cake for midterm: passion fruit bavarian cream filling with fondant decorations, dedicated to my parents' 35th anniversary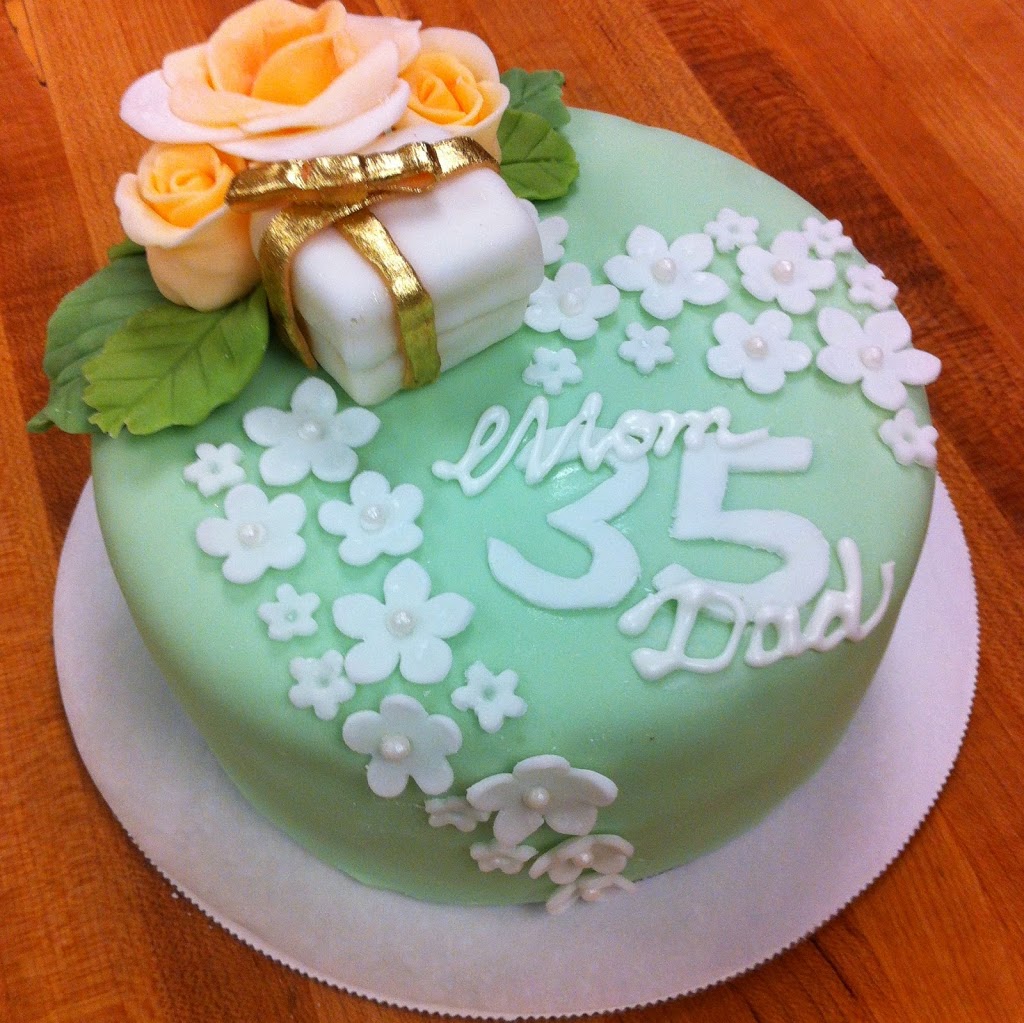 (This is what my parents consider "posing with the cake"):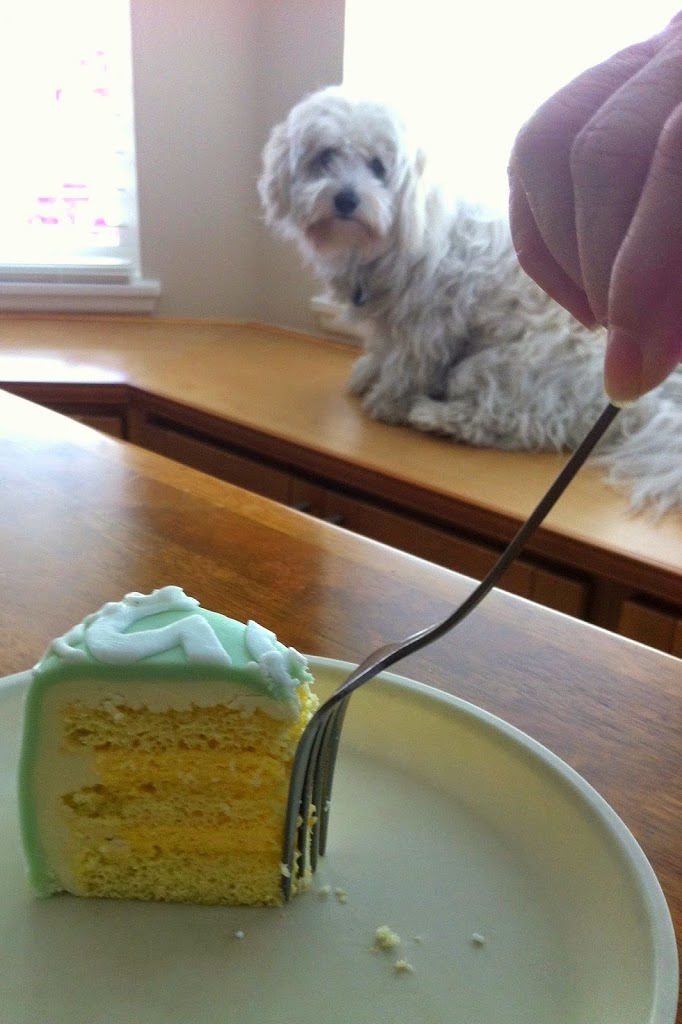 Lemon Chiffon Cake: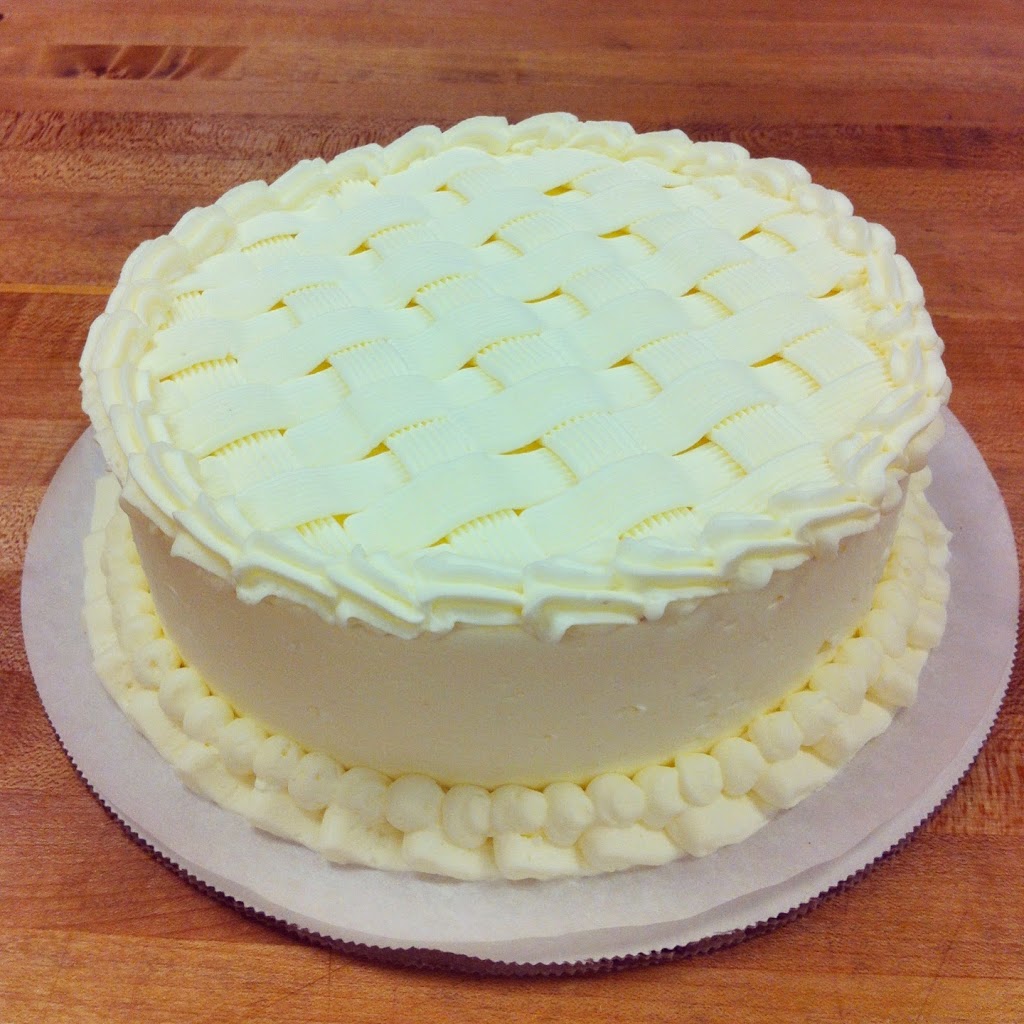 Marzipan Peach Cake: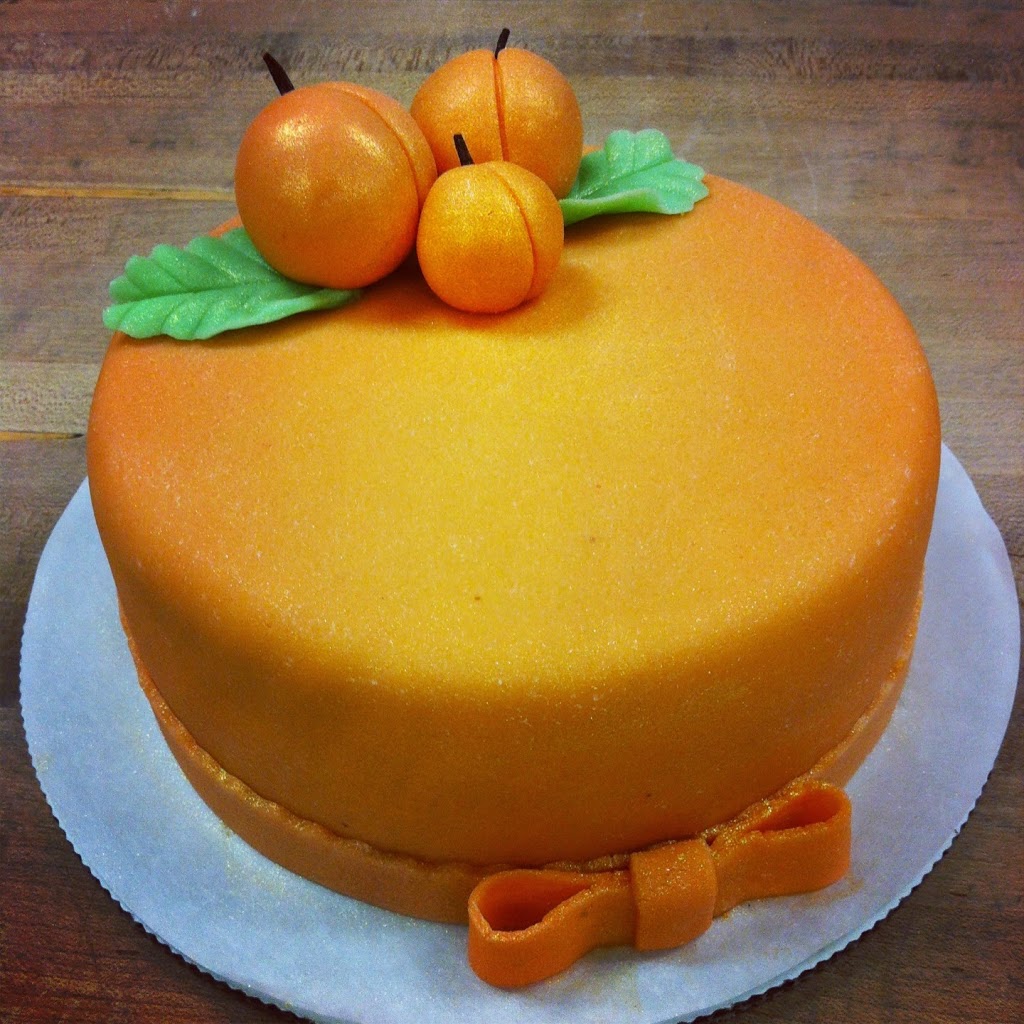 Fraisier Victoria: sponge cake, creme mousseline, fresh strawberries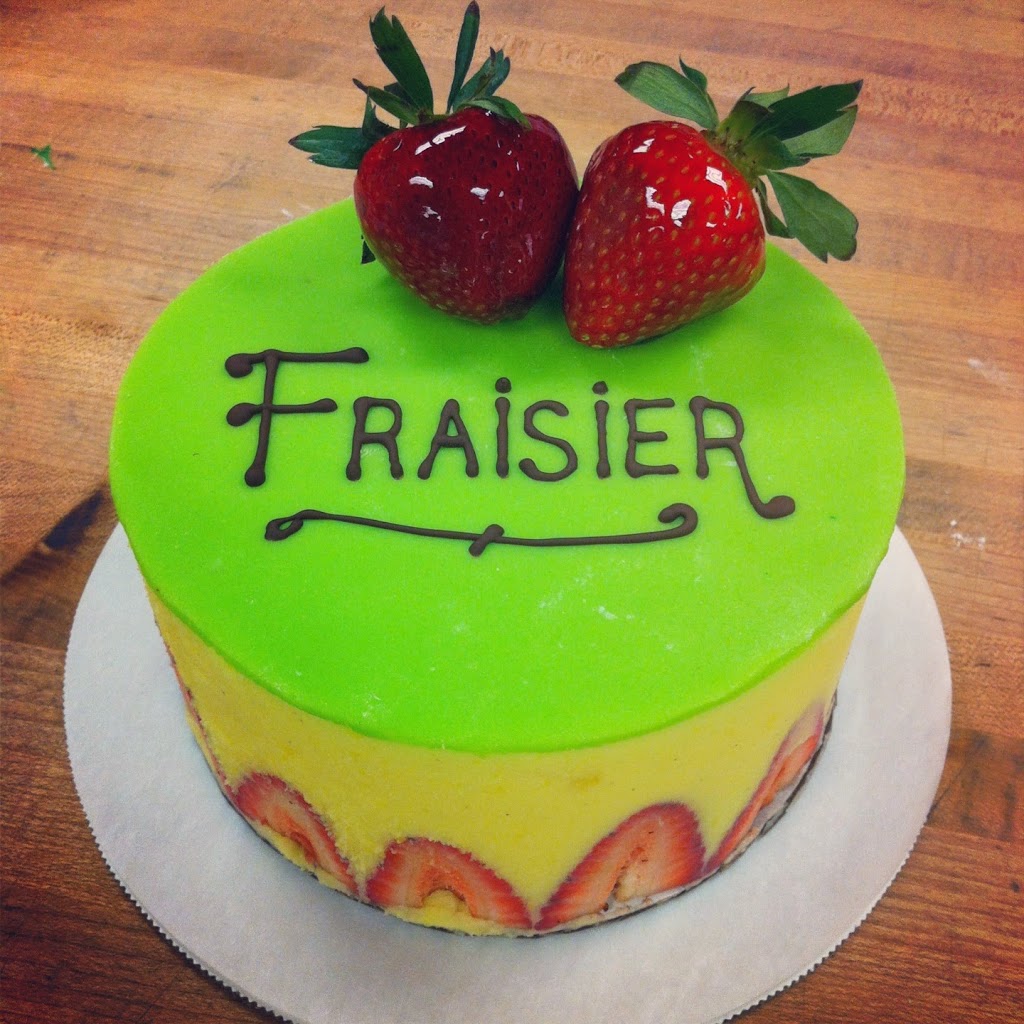 Flourless Chocolate Cake: with chocolate hazelnut mousse and chocolate meringues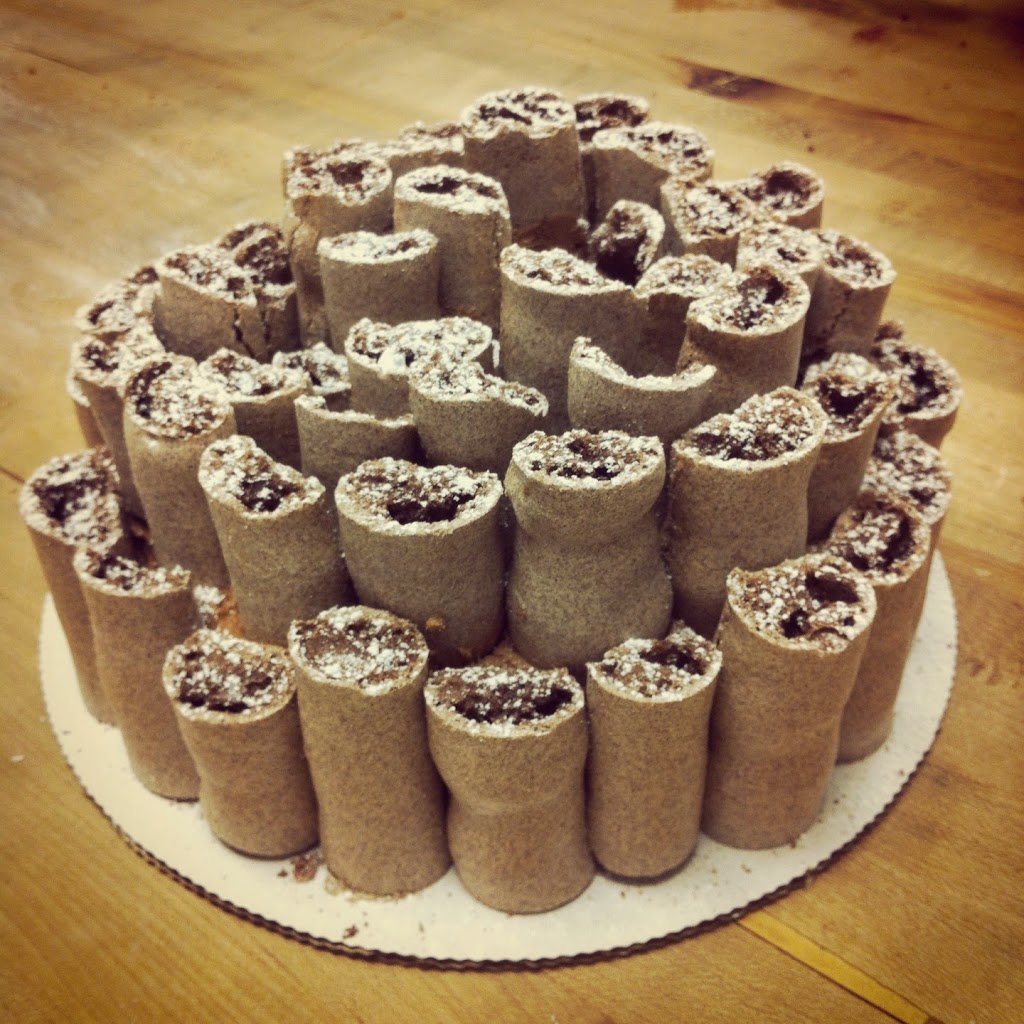 (Here's the inside):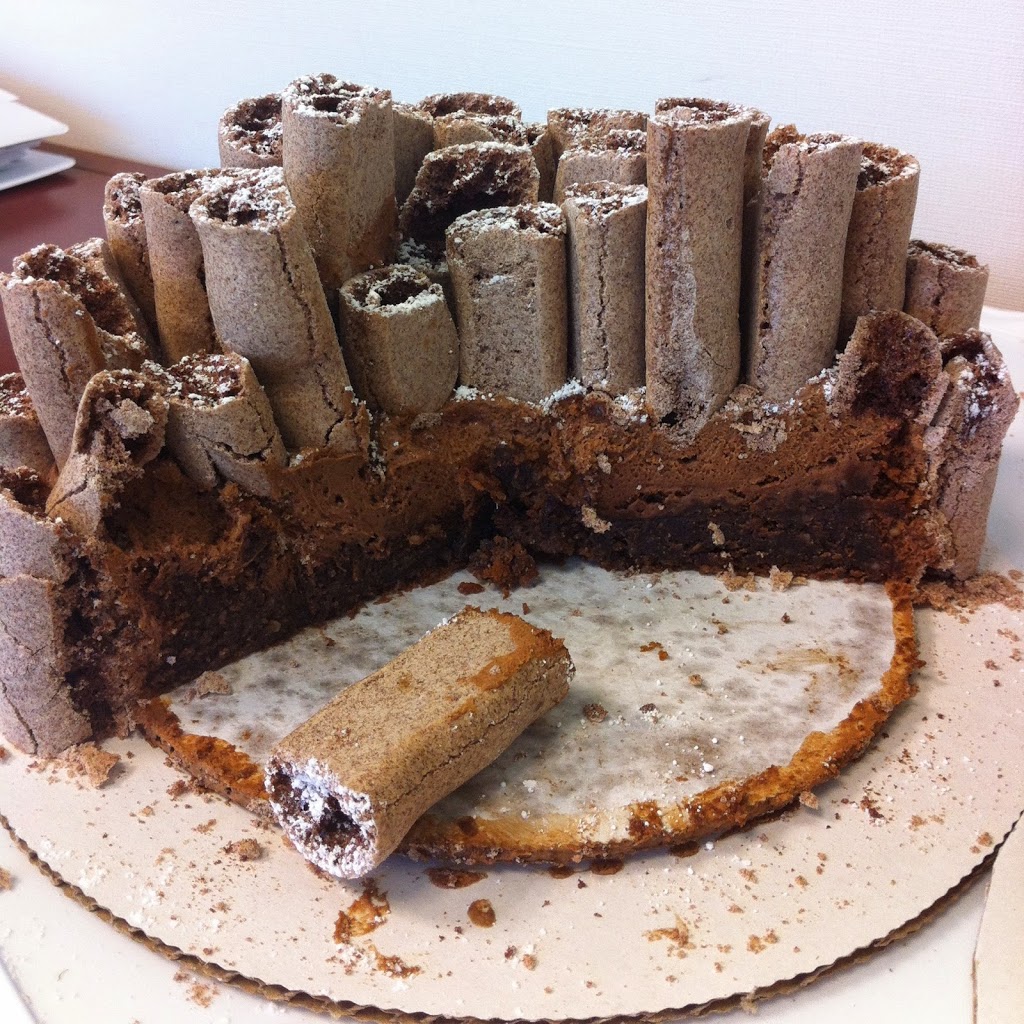 Chocolate mousse cake: the outside is a decorative biscuit d'amandes cake wrap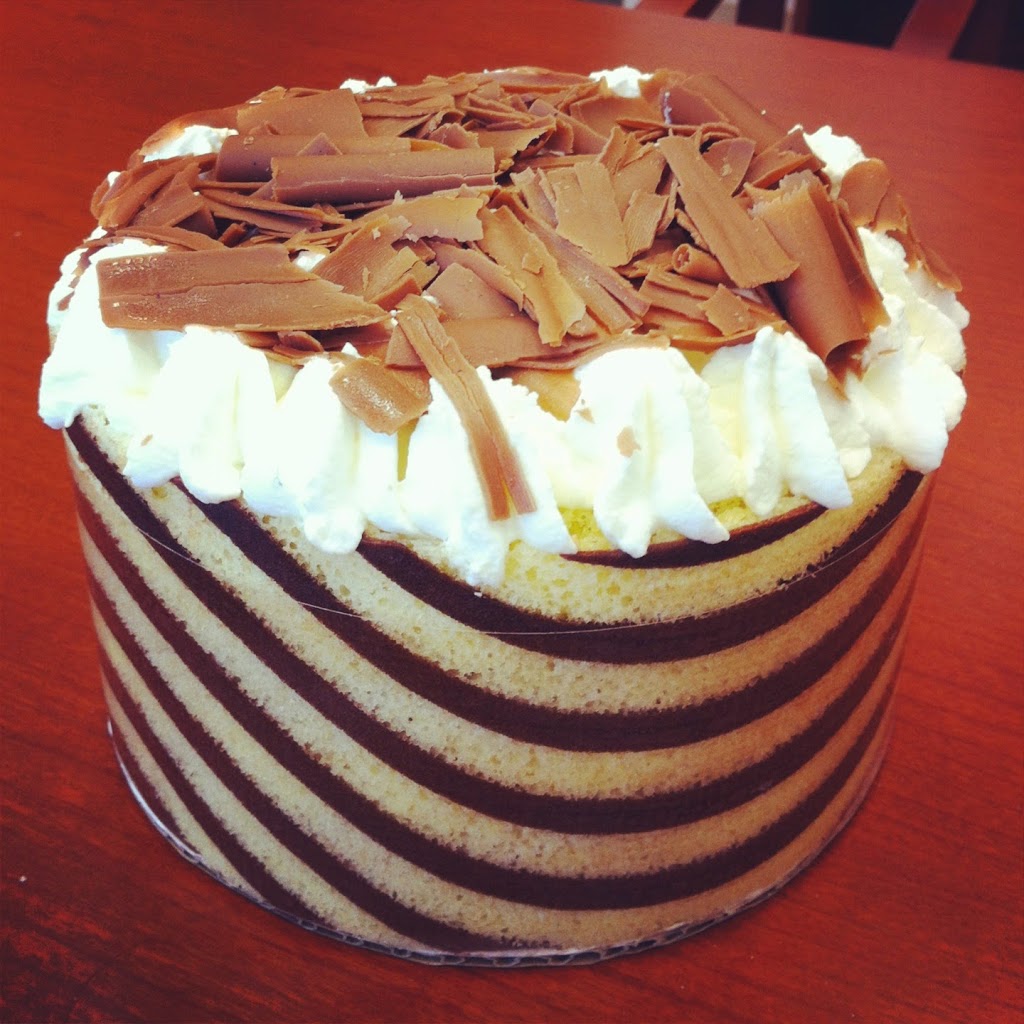 Charlotte Royale: a dome of jelly rolls with pistachio mousse filling!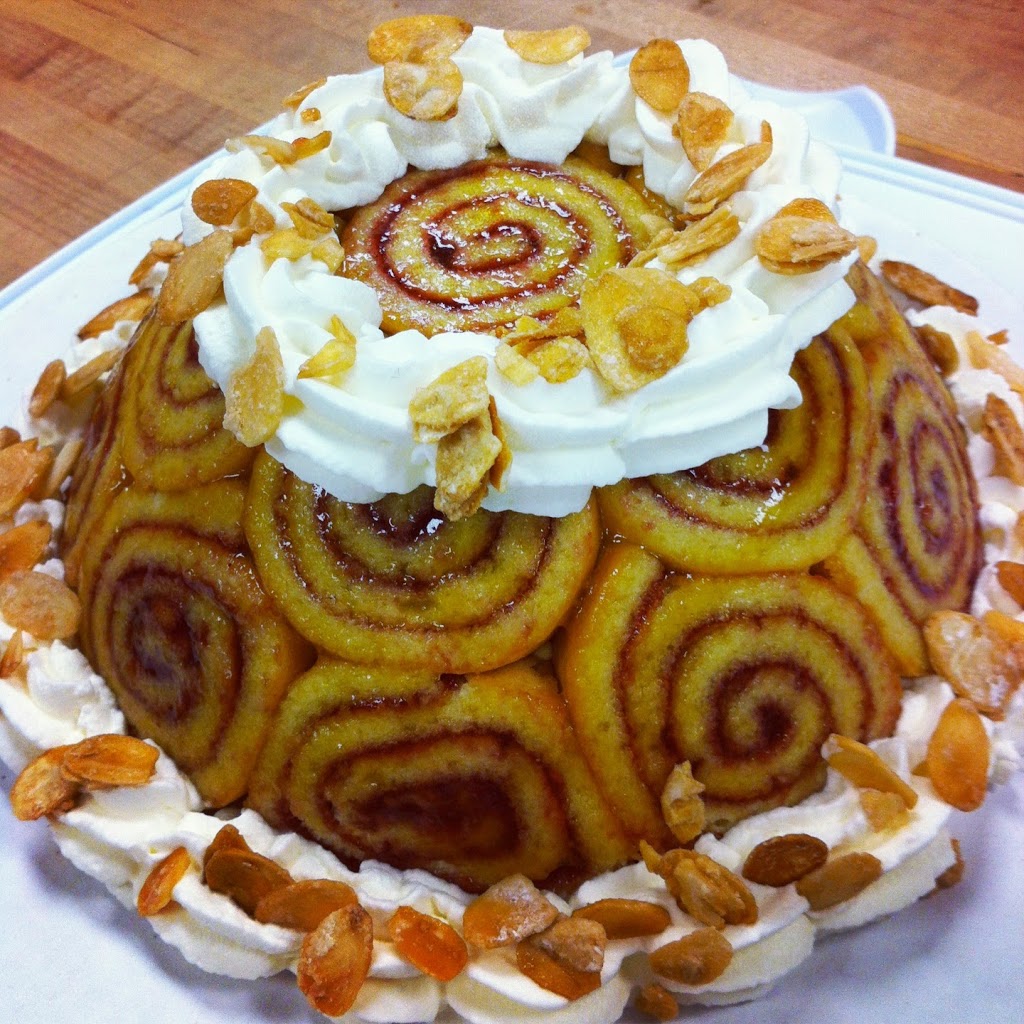 Unit Exam: genoise cake with buttercream and toasted almonds