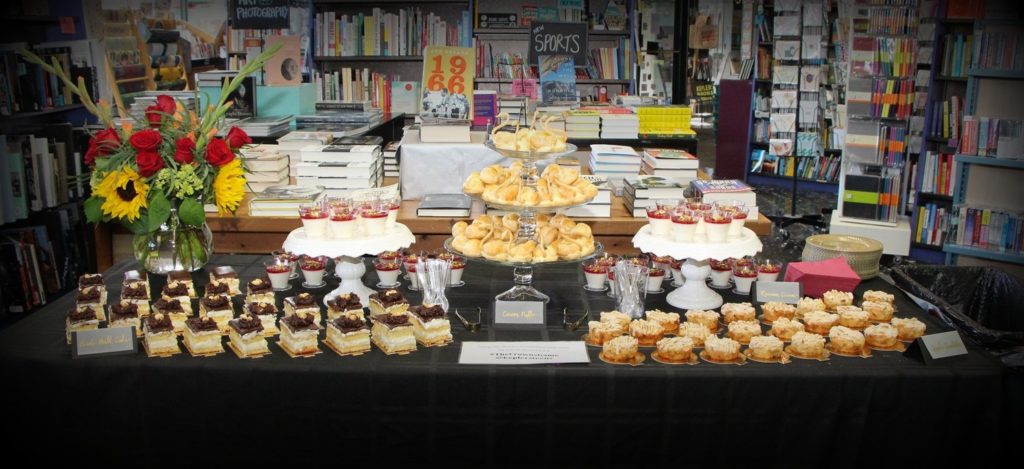 "Imagine, and it shall be. There are no limits."
I love that line from The Crown's Game, as I think it captures what Milo's Bonbons offers, and what I enjoyed so much about catering the dessert table for the book's launch party this week. This young adult historical fantasy is set in 19th century Russia and the colorful imagery in this book includes mouthwatering descriptions of Russian desserts. I was tasked with bringing some of these desserts to life. What a fun challenge and opportunity to get creative!
We decided on cream puffs and swans (something I never thought I'd get to make outside of pastry school), individual mini apple sharlotka cakes, bird's milk cakes and Russian Cream (I'm not sure this one is actually Russian in origin, but the name fits).
Apple sharlotka is a light souffle-like cake, made mostly of diced apples, with just a little bit of batter holding it all together. I dusted these with cinnamon and powdered sugar, and then added a little brown butter icing.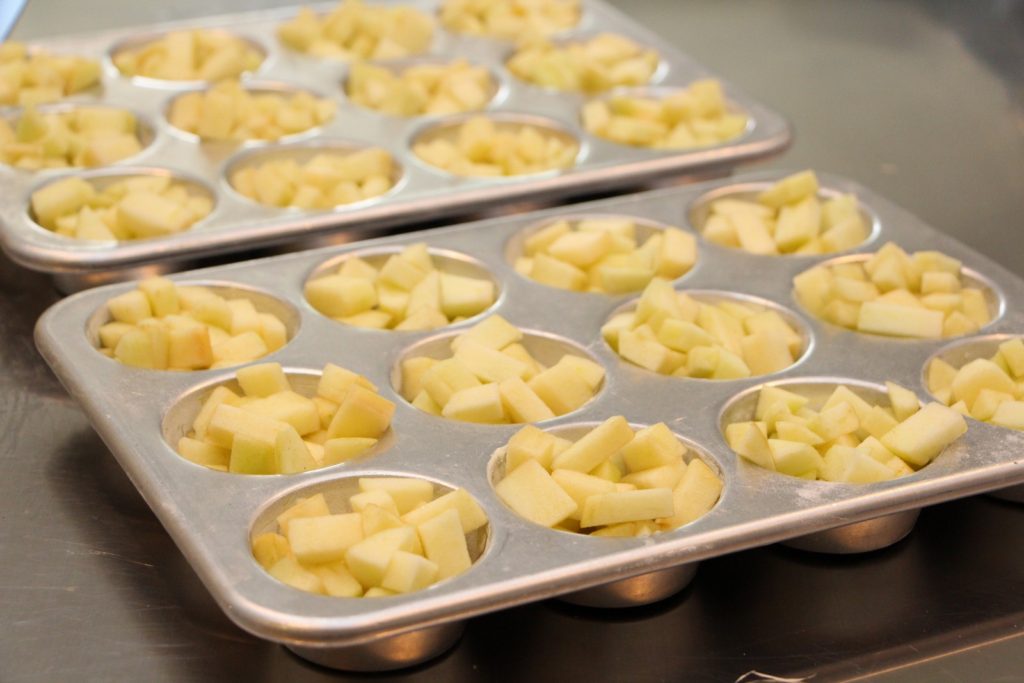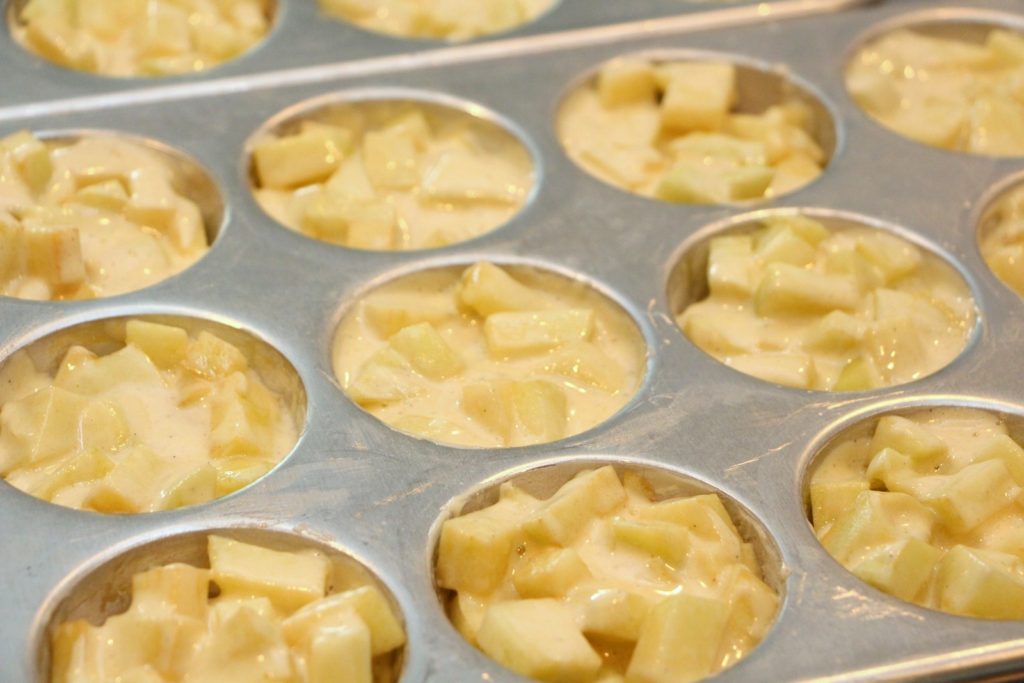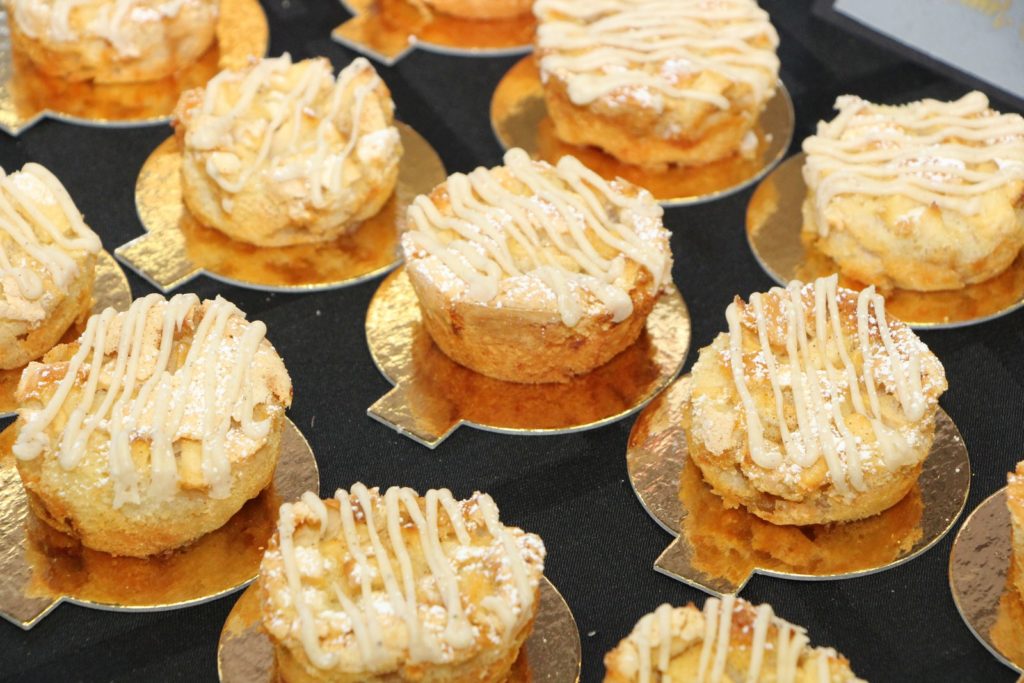 Bird's milk cake is also uniquely Russian, and is made of sponge cake layers with a light meringue-based filling flavored with condensed milk, and a chocolate ganache coating. I also made little nests with chocolate and shredded wheat, topped with peanuts to mimic eggs.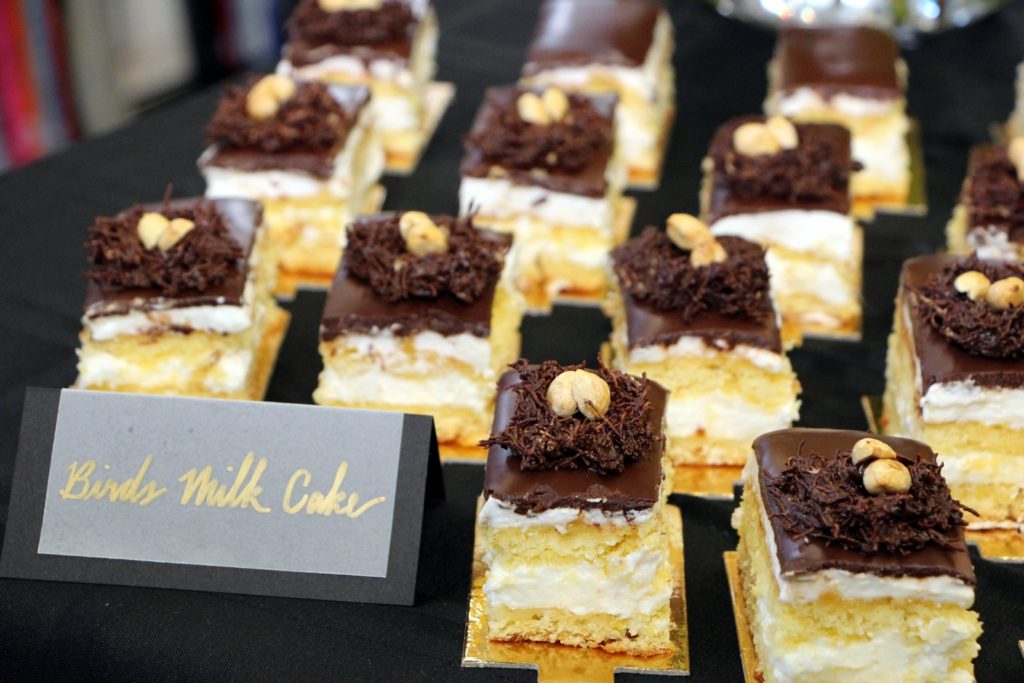 Finally, Russian Cream is a delicious take on a panna cotta, using heavy cream and sour cream — not exactly a light and healthy dessert, but does it really matter when the cup is tiny? I topped these with raspberry compote and chopped pistachios, as inspired by The Alison Show blog.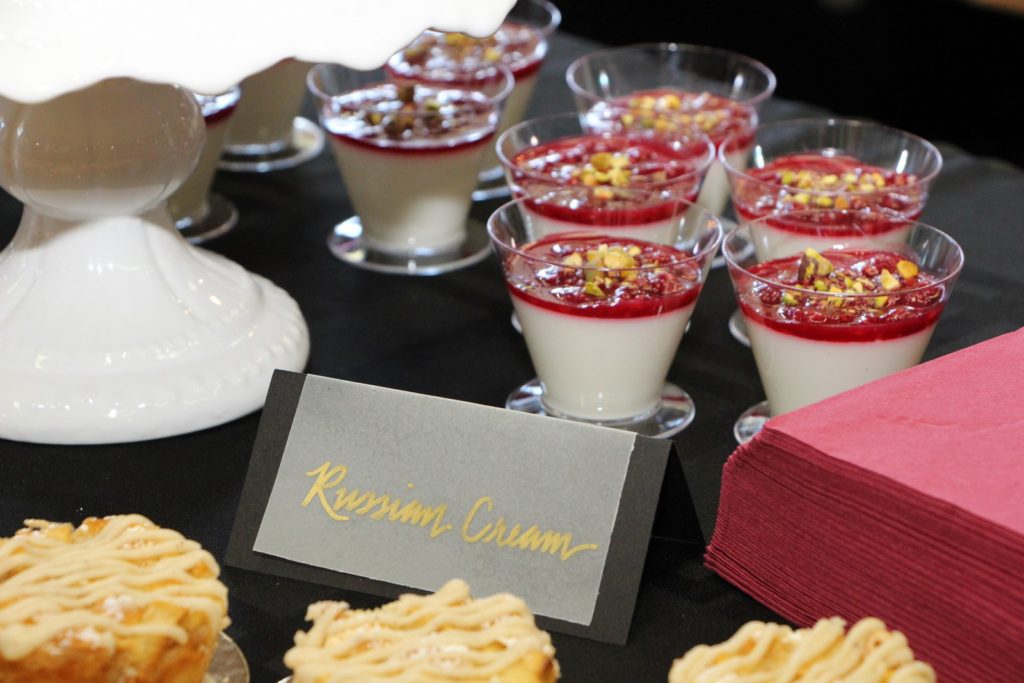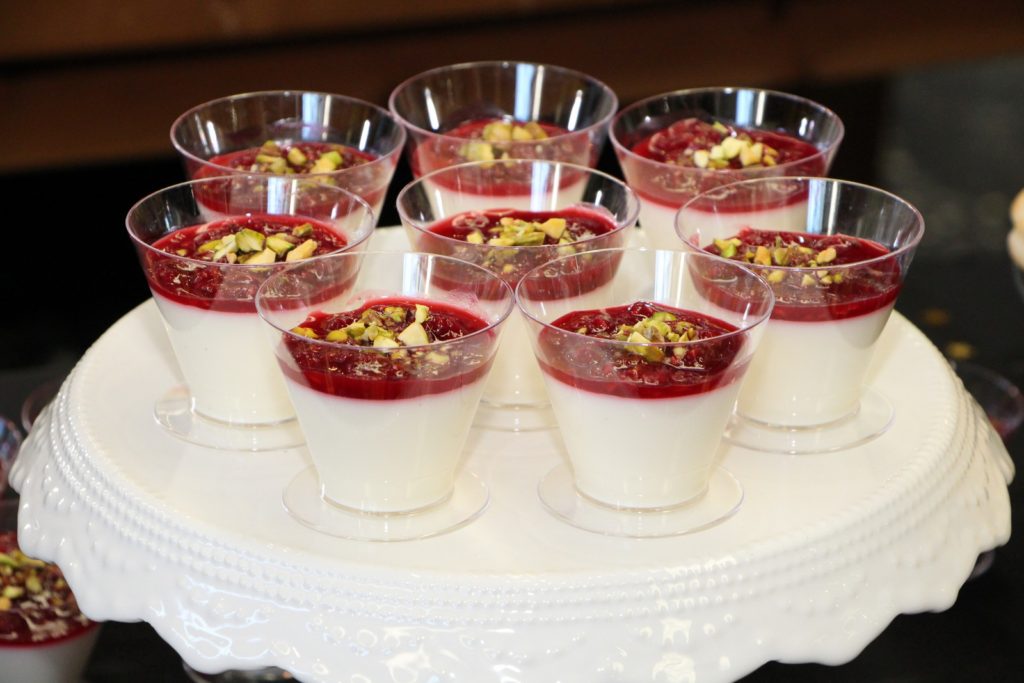 It was a privilege to get a peek inside a writer's world — what a blast!