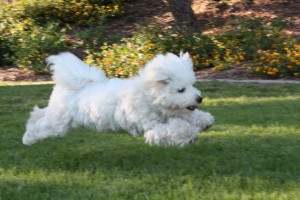 Milo is a running back. When he runs, he zig-zags back and forth and yet still somehow manages to dash way ahead of you and out of your reach. Admittedly, his endurance is not great, but we rarely meet a dog that can keep up (or escape his playful pounces) in the short run.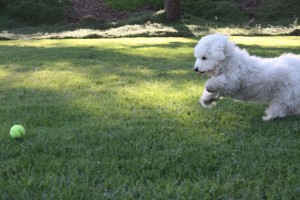 Here, we've caught Milo in action at the park. When he tires out, he sits down, kicks his back leg out like he's decided to plop down on a couch, and refuses to continue on. Then, daddy has to carry him all the way home.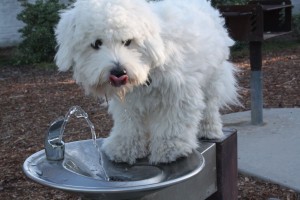 UPDATE: This final picture of Milo at the fountain made it into our vet's upcoming calendar! Milo will be Mr. September 2011.