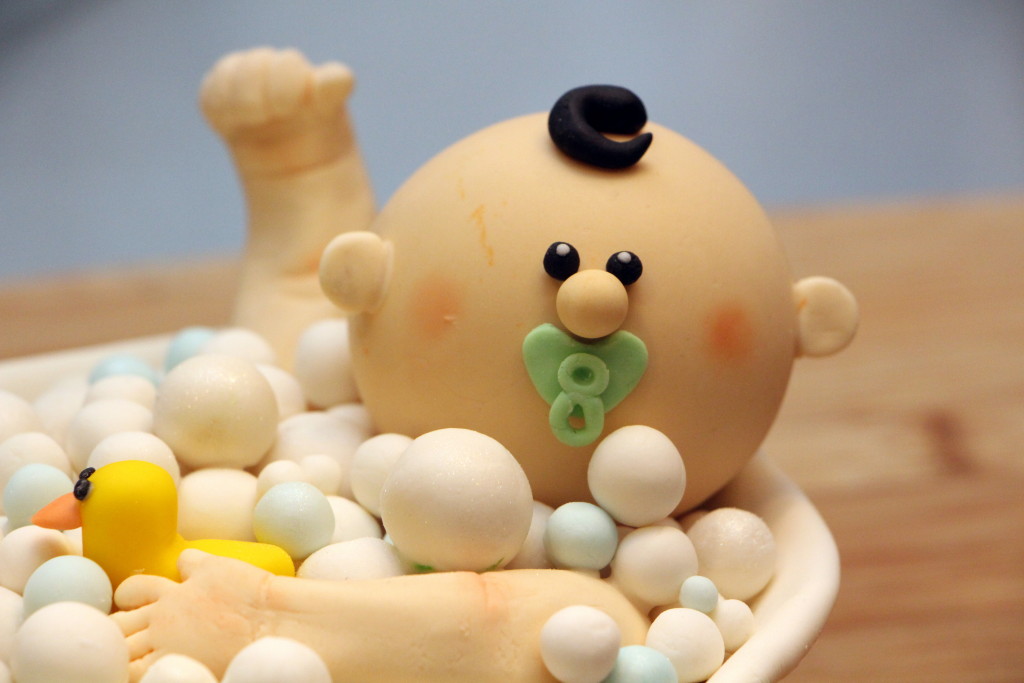 You can't help but smile when you see this two-tiered baby shower cake. Although the design is based on photos of cakes from a New York bakery (provided by the sister of the expectant mom), I was still offered creative license, and there is something fun and challenging about figuring out "how they did it." Sometimes customers give me basic directions and entrust me to make something interesting, and other times, they have a very specific image or idea in mind. I'm happy to make it happen, either way!
The bottom tier is a 12″ citrus poppyseed pound cake, with lemon curd and pastry cream custard filling. I say "citrus" because I used primarily grapefruit juice, with some lemon juice, to flavor the cake itself. The pound cake made for a hefty cake. We sure got our workout moving this piece around.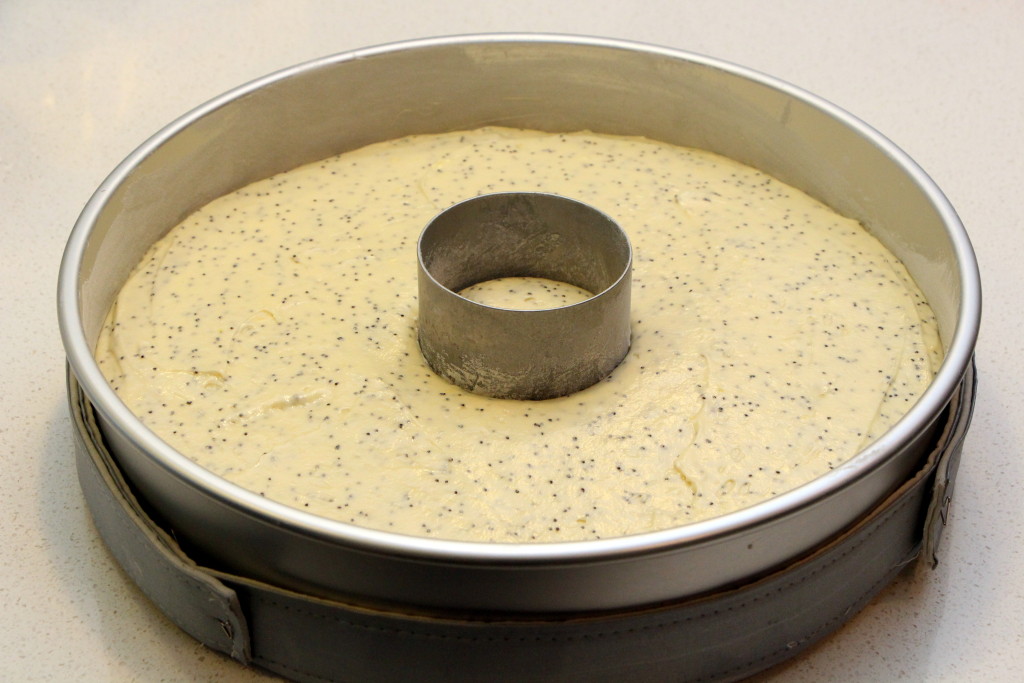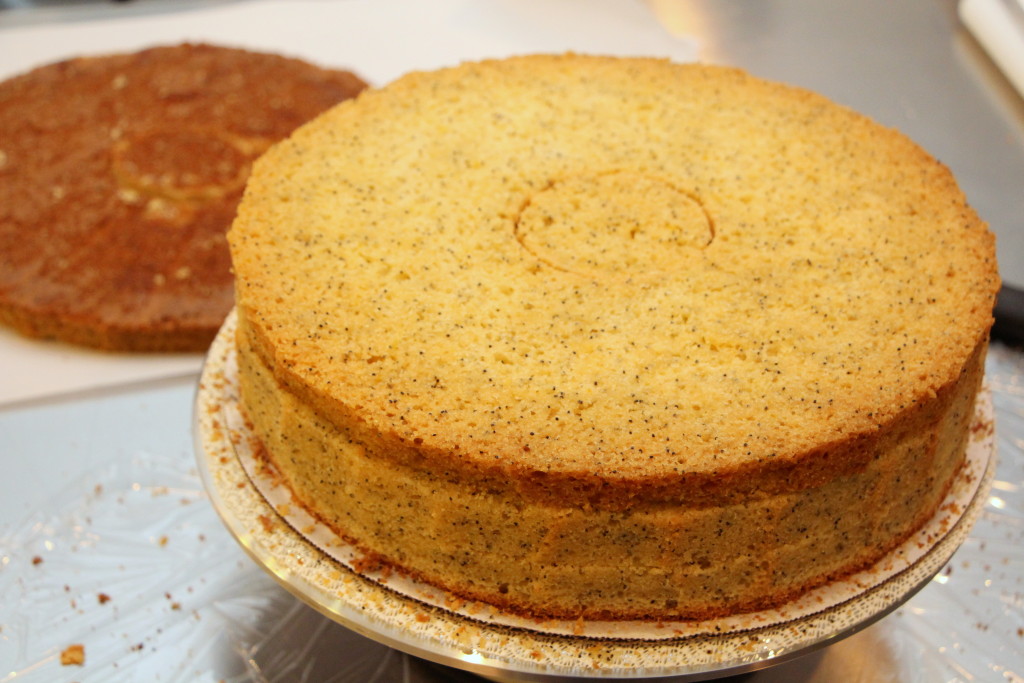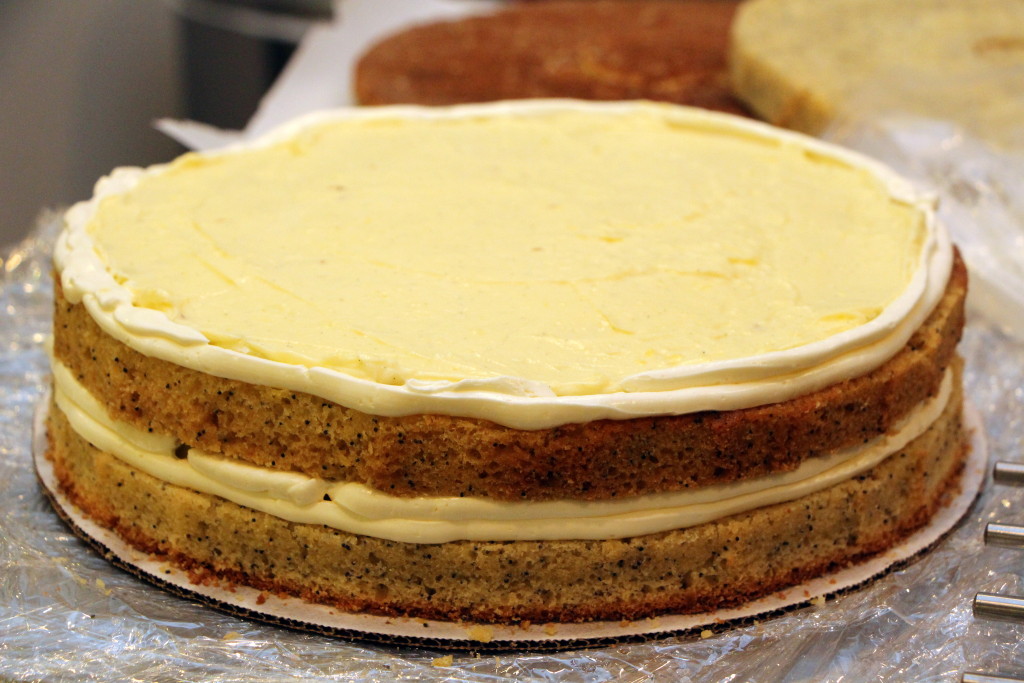 The top tier is an 8″ chocolate layer cake with alternating layers of dark chocolate mousse and milk chocolate mousse with chopped milk chocolate bits. The expectant parents told me this reminded them of their favorite "Bibi's cake" from their hometown of Iran, that they've searched for but haven't found in the past 12 years in the US. Lucky coincidence perhaps, but what a compliment!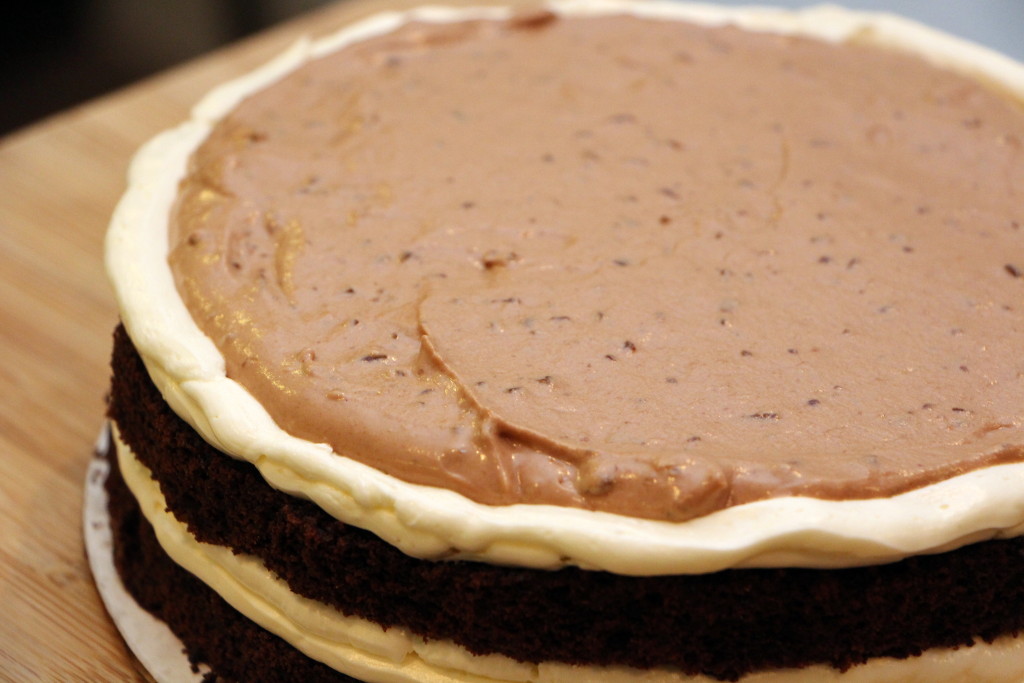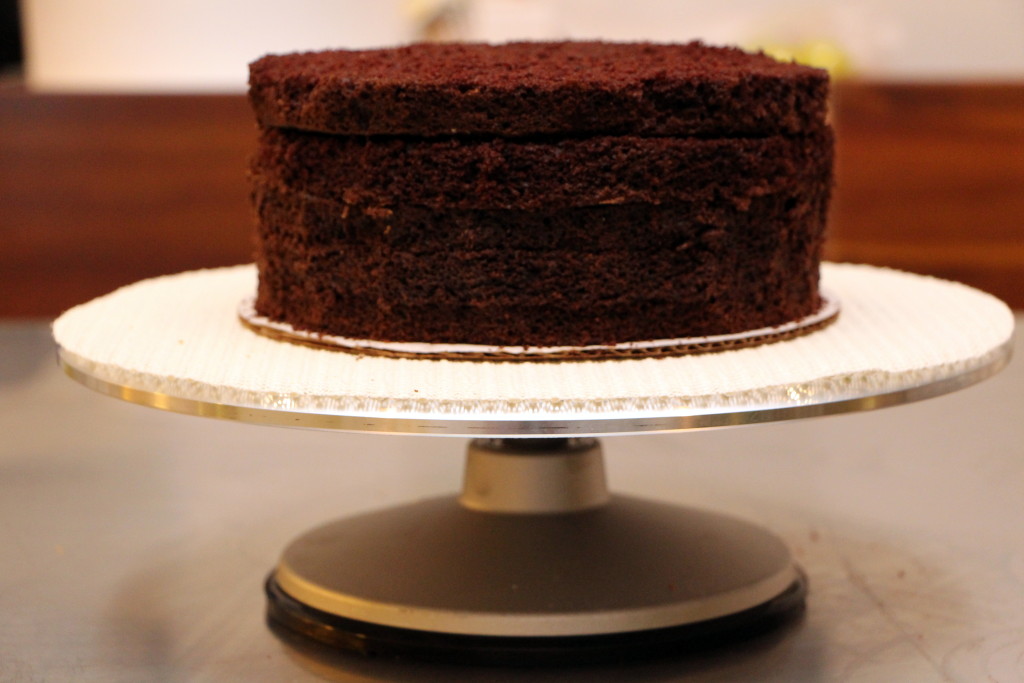 The cake is covered in fondant, with fondant-gumpaste decorations. This was my first time using tappits for lettering, and it was easier to use than expected.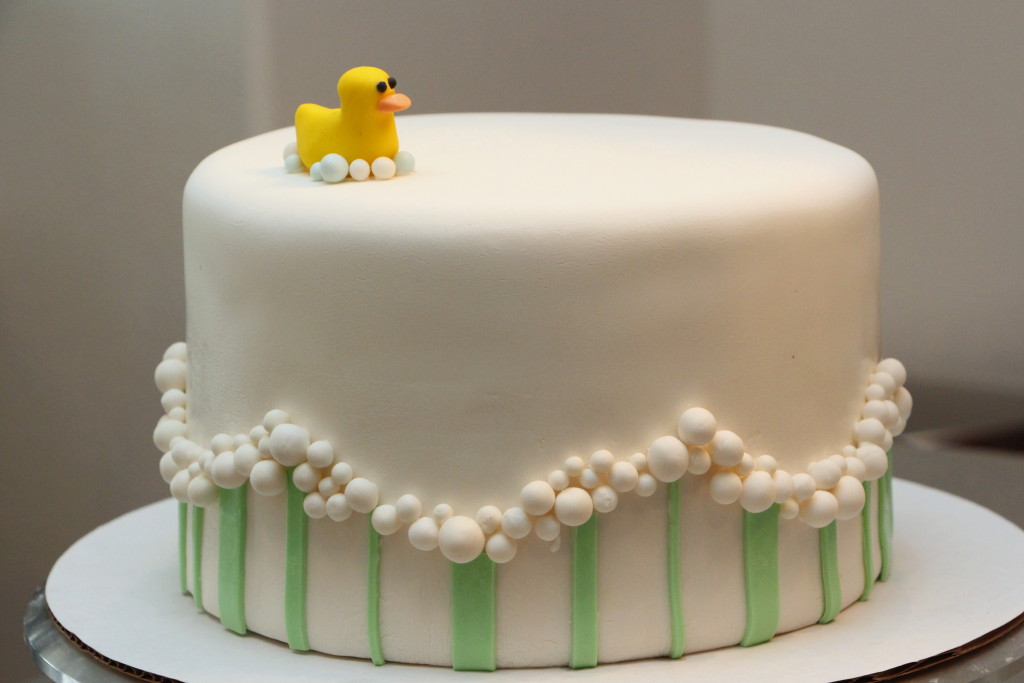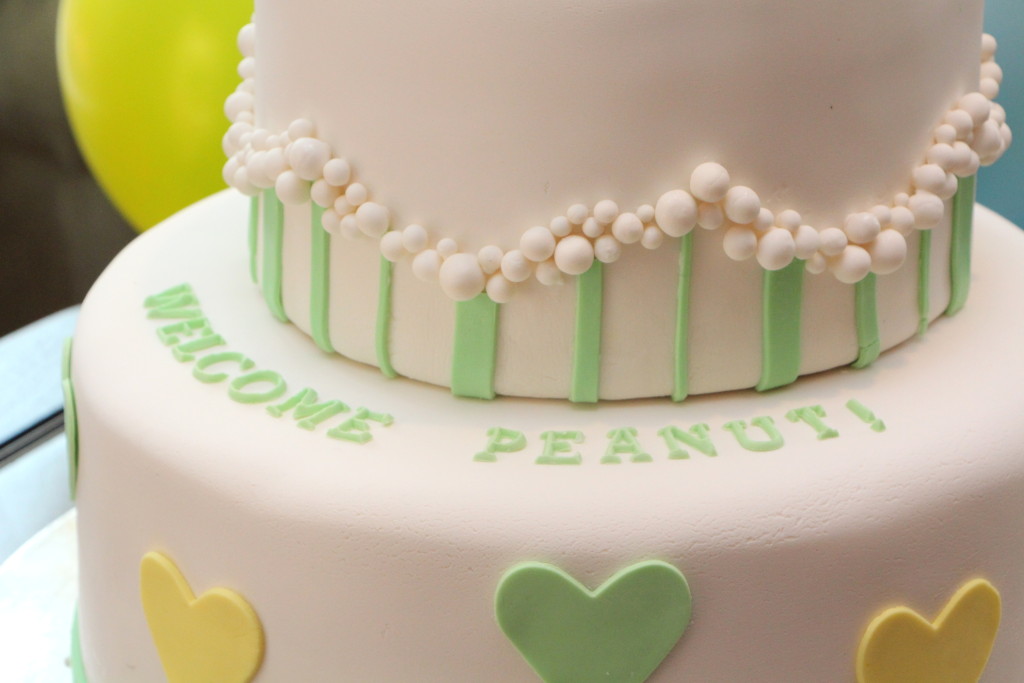 As for the cake topper, the baby bath was made first by molding gumpaste in a bowl, letting it dry, and then covering with a thin green fondant-gumpaste layer. I placed a concave disc of gumpaste inside the bath to take up volume (without adding weight) and prop up the baby's head, feet and arms (yup, there was no body or legs . . .). Then, I individually glued white and blue "bubbles" with royal icing to fill in the bath. Finally, I dusted a few bubbles with pearl luster dust to add dimension.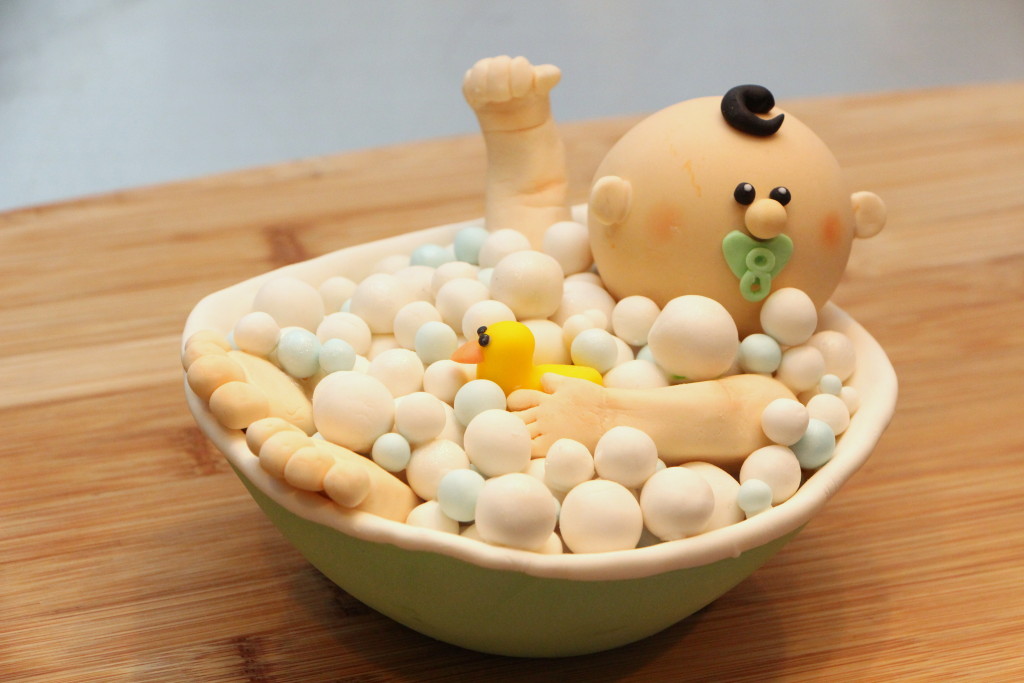 As you can see, the baby's head was a bit heavy. Once placed on the cake, the bath depressed into the cake on one end. I was a little stressed about whether it would keep sinking, but I hear it held up just fine. Also, depending on who you asked, it might have ended up looking better that way!